Beatle fan John Byrne give a big Fab Macca Wacky Thumbs Aloft to Peter Jackson's highly-anticipated delve into the Beatle rehearsal footage from 1969 that formed the basis of the Let It Be documentary.
Maybe it's because I grew up in a house where The Beatles were basically a deity, maybe it's because their catalogue of songs grows even more remarkable as I get older - but music, as well as family and football, has always been one of the three great loves of my life.
Today, five decades after they officially broke up, The Beatles came alive again, and a myth got buried about their break-up being captured on film in Let It Be. I could not be happier.
We need your consent to load this YouTube contentWe use YouTube to manage extra content that can set cookies on your device and collect data about your activity. Please review their details and accept them to load the content.Manage Preferences
The Beatles: Get Back was preceded with a pledge from its curator/director, Peter Jackson. He wanted to show what it was really like to be among The Beatles in 1969, when they gathered to try out new songs for what would eventually become the Let It Be album, their last official release.
Sure, all the footage took place long before the band officially split, but the Let It Be documentary felt like those watching were viewing the disintegration of The Beatles. As director Michael Lindsey-Hogg recently recalled to Dave Fanning: "It was like herding a bunch of cats".
Whether he intended it or not is irrelevant, that's how the film was perceived. The End.
But was there something more to see here?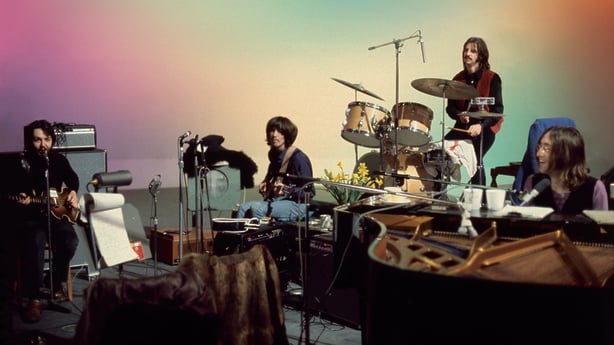 It must be said that, unless you're a big Beatles fan or interested in the creative process of a pop group that had achieved an uncanny and unprecedented level of success during the 1960s, you won't last the pace here. Not a chance. There's too much mundanity to engage the casual viewer.
The Beatles: Get Back is about as un-showbizzy as it gets. This isn't a mere peek behind the curtain, it's a front row seat followed by an overnight Beatle slumber party. As someone who saw the Let It Be movie when it came out in 1970, I was fascinated by this opportunity to revisit the Fab Four in 1969.
I wasn't disappointed.
This is a remarkable, uplifting experience and an opportunity I'd long considered impossible. Peter Jackson has been added to my Christmas Card list.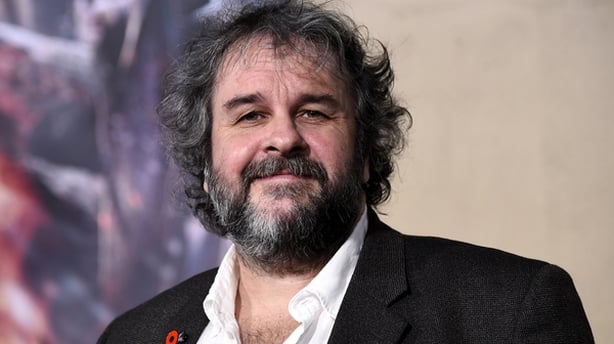 Catching up with something I'd first encountered as a 10-year-old Beatle nut, and viewing Jackson's remake with a lifetime of experience behind me, I was struck by The Beatles' combination of the ordinary and the inspirational.
And like most people, I can only relate to the former.
As someone who spent their twenties and early thirties trying to make a career in music, the rehearsal footage was amusingly familiar. I remember the often gruelling prospect of bringing in a new song and trying to get an arrangement together. It's not easy.
Well, it's not easy if your band isn't The Beatles.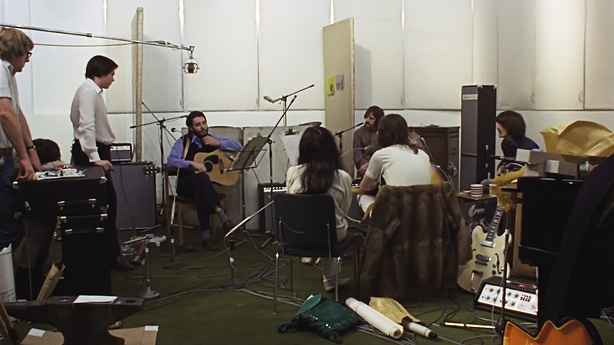 The innate creativity on show - particularly from Paul McCartney, who was clearly the most driven Beatle at this stage of their existence - was jaw-droppingly impressive. Right in front of the cameras, he created Get Back out of fresh air. Astonishing.
But then the mucking around around about where they might play their first gig in years was more along the lines of Spinal Tap. It's no wonder the meandering Magical Mystery Tour got made, and things gradually fell apart following the death of Beatle boss Brian Epstein in 1967.
And as for the arguments? Anyone who's ever been in a band, in a relationship, or a member of the human race has encountered - and been involved in - much worse than the odd snarky remark or minor pram tantrum here.
Talking of throwing a wobbly, Part 1 does end with an undervalued George walking out and leaving the band - which sets things up nicely for Part 2. I loved the way John casually remarked, "If he doesn't come back by Tuesday, we'll get Clapton."
I wonder why something similar was never an option for any of the bands I was in back in the 1980s?
The Beatles: Get Back is streaming on Disney+