Hidden Assets star Cathy Belton has praised the real-life Criminal Assets Bureau detectives on which the show is based, saying they are "heroes".
The Red Rock and Philomena actor plays forensic accountant Norah Dillon in the new crime-thriller, alongside Angeline Ball's DS Emer Berry.
During an appearance on RTÉ One's Today, Belton said she did a lot of research into the Criminal Assets Bureau while preparing for the role.
"It's fascinating, I read so stuff and there's brilliant documentaries about it, and the big thing is, these people are risking their lives for the State, for us. These are heroes, these guys in CAB," she said.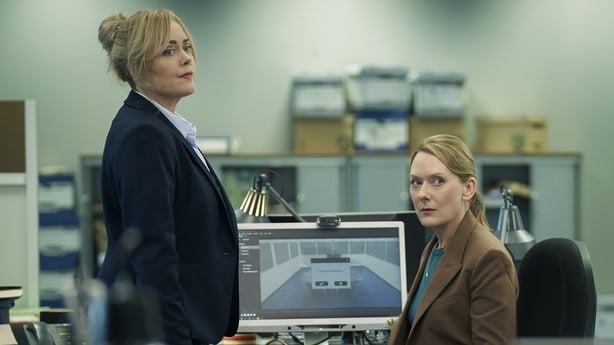 "Ireland was the first country to set up CAB and they have modelled teams on our CAB all over the world since 1996," she added.
Belton was very excited to take on this role. "Every office should have a Norah," she said. "She's relentless, she's beady-eyed, she's fastidious, this is her world.
"So much of Norah's stuff is in her head and she's following the money with all these ledgers and tracing it through different companies"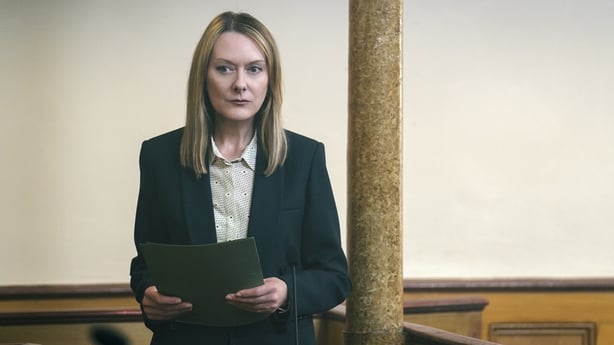 The drama in Hidden Assets kicks off when a routine drugs raid uncovers a stash of rough cut diamonds which are linked to a series of bombings in Belgium.
Norah, Emer and the rest of the CAB team are forced to work with the Belgian detectives investigating the bombings to unravel a political conspiracy behind the domestic unrest. They face a race against time before another terrorist attack takes place.
The show was filmed between the west of Ireland and Belgium while battling coronavirus restrictions.
"It's great with all the lockdowns and everything to see an Irish drama filmed abroad as well," Belton said.
"There's two very separate visual worlds. There's us, the CAB team, in a makeshift office in Shannon with our pencils and our whiteboards, and then there's the high-tech, beautiful streamlined world of the Antwerp station and the glamour of what's going on there with export and import companies."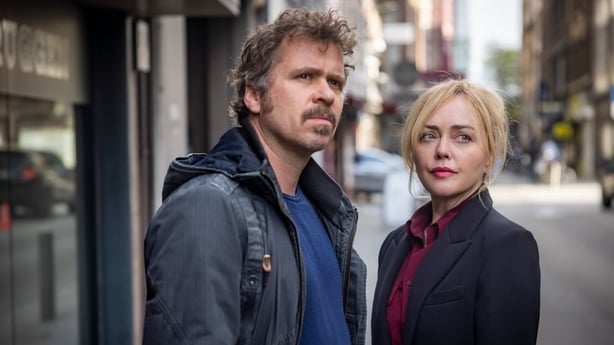 Belton commended the "glorious" writing behind the series, which was co-written by Kin creator Peter McKenna and Morna Regan. She said she had the "privilege" of previously working with Regan in theatre, while adding that McKenna is "kind of extraordinary, he's on a roll at the moment".
She promised that the show has plenty of twists and turns ahead.
"Watch out for the next episode there are going to be big twists," she revealed.
Hidden Assets airs on Sunday nights on RTÉ One at 9.30pm.