Irish-Zambian artist Denise Chaila is among the acts who have been nominated for the 2022 Music Moves Europe Awards, the European Union Prize for popular and contemporary music for artists who "represent the sound of today and tomorrow".
Limerick-based rapper, singer and poet Chaila, who is also among the Irish acts playing the Eurosonic Festival early next year, released her RTÉ Choice Music Prize-winning debut album Go Bravely in 2020 and scored a breakthrough hit with the single C H A I L A. Her new release, It's A Mixtape, is out now.
We need your consent to load this YouTube contentWe use YouTube to manage extra content that can set cookies on your device and collect data about your activity. Please review their details and accept them to load the content.Manage Preferences
Dublin band Inhaler won the overall Music Moves Europe Awards prize in 2019 and the prize has previously been won by Stromae, Adele, Mumford & Sons, Dua Lipa, Rosalía, Meduza, Lous and the Yakuza.
Five Music Moves Europe Award winners will receive € 10.000 each, while the winner of the Grand Jury Award will receive €10.000 and a green touring voucher worth €5.000.
All fifteen nominees are invited for a business education day, with best practices in the music industry, organised by ESNS and its partners, the live sector (Liveurope, Yourope and Live DMA), the recording industry (IMPALA and Digital Music Europe), the International Music Managers Forum (IMMF) The European Music Exporters Exchange (EMEE).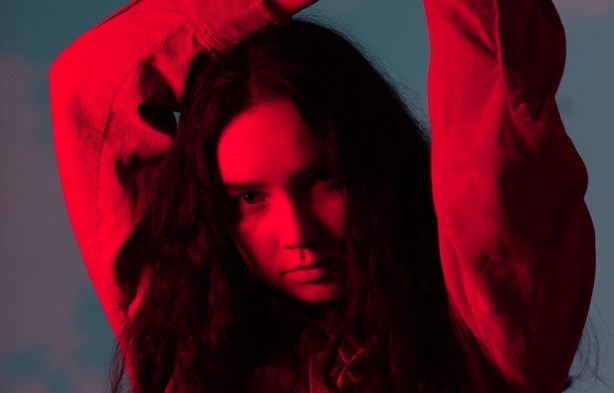 Along with Chailia, the other artists nominated for the Music Moves Europe Awards 2022 are: Alina Pash (Ukraine), Anna (Italy), Balkan Taksim (Romania), Blanks (The Netherlands), Дeva (Hungary), DORA (Spain), Francis of Delirium (Luxembourg), Friedberg (Austria), Jada (Denmark), Ladaniva (Armenia), Meskerem Mees (Belgium), Mezerg (France), Nenny (Portugal), and Zoe Wees (Germany).
Music fans across Europe will vote to select the winner of the Public Choice Award 2022 via the Music Moves Europe Awards website; www.musicmoveseuropeawards.eu.
The nominee with the most votes wins the Public Choice Award. Last year's Public Choice Award Winner, the Ukrainian hip hop artist Alyona Alyona, is now a member of the jury of the Music Moves Europe Awards for 2022.
Five artists will be selected as winners by an international jury and one artist wins the Grand Jury Prize. All winners will be revealed at the Music Moves Europe Awards ceremony on Thursday January 20, 2022 at ESNS in Groningen, the Netherlands.
The awards succeed the European Border Breakers Awards (EBBA) and the Music Moves Europe Talent Award (MMETA), supported and handed out by the European Union since 2004.