John Byrne recalls the release of The Beatles' Let It Be film in 1970 and ponders the arrival of its 2021 sequel, The Beatles: Get Back.
When I was ten years old I loved The Beatles. I was not alone in that feeling, as that was in 1970 and back then the world could not get enough of the Fab Four.
Unfortunately, this was also the year The Beatles officially broke up and the year their final film, Let It Be, was released. With John, Paul, George and Ringo gone their separate ways, this was to be their last collective statement.
For me, and the gang of primary school lads from the north Dublin suburb of Edenmore I hung around with at the time, nothing beat a trip to town. It usually involved a lot of messing, mischief and hanging around the legendary Barney's amusement arcade.
But I'll never forget the day we went to see The Beatles.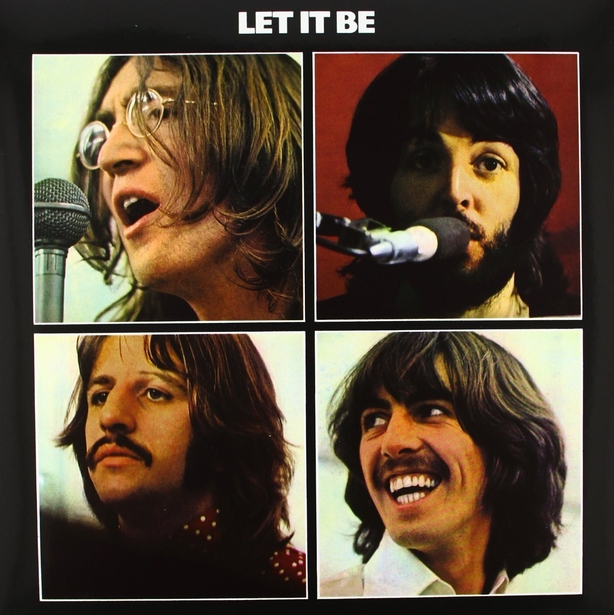 Let It Be was being screened at The Corinthian cinema on Eden Quay, just opposite the number 28 bus terminus that brought us to town, and not far from Barney's, which we were going to give a miss this time around. Going to 'the pictures' was always a proper treat.
This was a time when films ran back-to-back at cinemas that were all single-screen venues. And there was always a supporting 'B' movie, so you were guaranteed a good three hours' entertainment. And maybe a Warner Brothers' cartoon or two for good measure.
Once you were in, you could stay all day - though you weren't supposed to hang around after the feature was finished. But if you kept your head down whenever a torch-waving cinema usher started snooping around for anyone outstaying their welcome, you could remain until closing time.
We need your consent to load this YouTube contentWe use YouTube to manage extra content that can set cookies on your device and collect data about your activity. Please review their details and accept them to load the content.Manage Preferences
For many of the pre-teens I was with the day we went to see The Beatles, the big attraction was the supporting movie, Yellow Submarine, the psychedelic animated feature from 1968. Everyone loved that - especially seeing the Fab Four triumph over The Blue Meanies and free Pepperland.
Let It Be, on the other hand, was on the boring side for a group of pre-pubescent working-class lads out for a laugh. It had no plot and no point, bar the end bit where they got up on the roof of their offices and performed a few numbers. That looked like a good giggle.
All of the gang hung around for a second serving of Yellow Submarine. But by the time Let It Be started again, I was on my own. The attraction of Barney's was much greater than watching four grumpy Scousers sitting around so the lads legged it. I slumped deeper into my cinema seat. Still transfixed.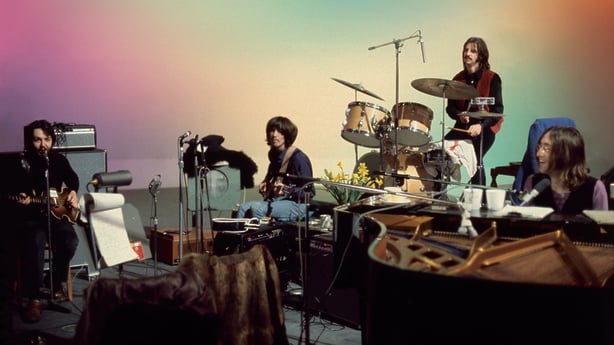 You see, I was at an age where I used to study Beatle album covers and learn off every piece of information on the labels of the 12 and 7-inches in our house. I couldn't believe that something so fantastic as The Beatles could exist in the same universe as me and my mates. And no one I knew spoke like they spoke. By the time Let It Be was released I was heartbroken that such a wonderful thing was no more.
I was only 10. Everything - including every school summer holiday - is meant to last forever when you're that young.
As well as the great scenes on the roof, I was fascinated just by seeing John, Paul, George and Ringo act like - well - act like ordinary human beings. Any group of people that could do what they did were evidently alien to the rest of us.
But the most telling moment in the film, whenever I reflected on Let It Be over the years, was when George got sarcastic with Paul, who seemed to be the only one trying to get anything done.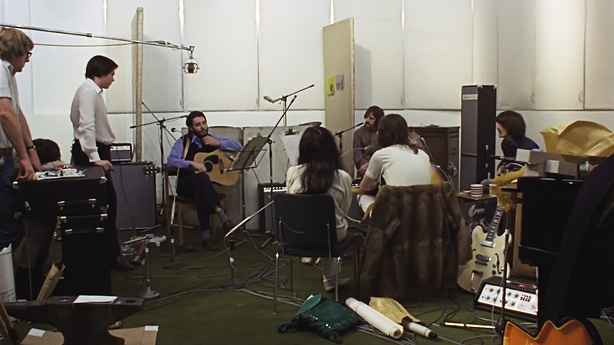 "Whatever it is that would please you, I'll do it," a cutting George told Paul. It was a far cry from the chummy A Hard Day's Night, their 1964 film debut that had swept me off my feet when I first viewed it in the Strand cinema just a year before.
Seeing The Beatles fall apart in front of me on the big screen created mental scars that I've had for half-a-century. I'd carried them with me through a lifetime and long ago assumed they'd never heal. Well, until now.
Looking back on it now, it makes perfect sense that original Let It Be director Michael Lindsay-Hogg ultimately put together a documentary that showed a band falling asunder. It was released just months after The Beatles officially split, and their massive global fanbase was genuinely traumatised.
It was 'the story that had to be told' back then.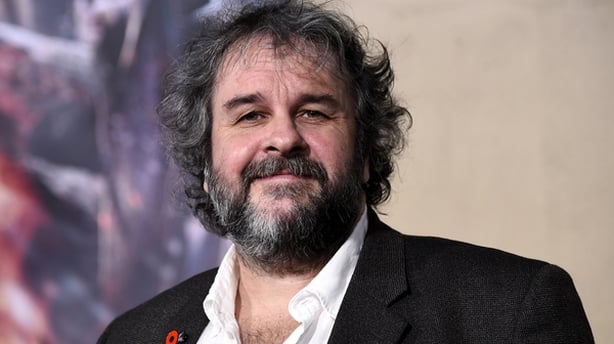 But when word got out a few years ago that Lord of the Rings director and Beatles fan Peter Jackson had begun sifting through 60 hours of unseen footage (and even more audio) from the Let It Be sessions for something of a sequel, I got more excited in a Beatle way than I'd felt in decades.
"I was amazed", Jackson recently said, as he discovered that the downbeat scenario of Let It Be was debunked by the unused footage that had been gathering decades of dust. "I was waiting for it to get really bad but it didn't. It actually gets happier and happier as it goes."
So - hopefully - what we'll get with The Beatles: Get Back is a more rounded view of The Beatles as they gathered to put together the songs that would become the Let It Be album.
For Beatles fans of all ages, but especially for those of us who remember when they were around, I'm hoping that The Beatles: Get Back is pretty much the end of the story; the whole truth and nothing but the truth. The Beatles as they were, and how they should be remembered.
Time, as Paul McCartney might say, to Let It Be.
The Beatles: Get Back part one will stream on Disney+ from Thursday, November 25. Parts two and three follow on Friday and Saturday.