Celebrated astronaut Chris Hadfield paid tribute to his longtime friend Paddy Moloney, saying he was a "terrific gatherer of humanity" who loved to "celebrate life".
The retired astronaut and author appeared on RTÉ One's Today show where he told presenters Emer O'Neill and Dáithí Ó Sé about his friendship with the late founder of The Chieftains.
"I was lucky enough to know Paddy and play music with him for over 20 years. We first met in France, there's a huge Celtic festival there and Paddy ended up coming up and playing with our band," Hadfield shared.
"Then he came to Houston many times, I even played with him from space, I played Moondance from the Space Station and he was down on earth with the band playing along with me."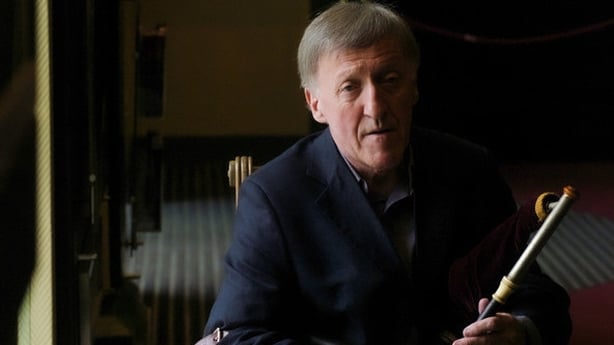 "I've even gone over to Westport and played in [The Chieftain's musician] Matt Molloy's pub with Matt one night, Paddy wasn't there, but playing with The Chieftain's was always such a treat.
"They even came here to Toronto where I am today and we played the biggest hall here together. [I have] nothing but pleasant memories.
"It was a longtime friendship, I had nothing but huge respect and love for the man. I'm very sad that he's gone.
Hadfield also discussed his new best-selling book The Apollo Murders, a work of "alternative-history fiction" set in 1973 during the Cold War, which was inspired by his own experiences.
"I was a Cold War combat pilot, intercepting Soviet bombers in-between Ireland and Canada over the Atlantic. I would scramble in the middle of the night, jump into my F/A-18, race into the middle of the Atlantic and intercept armed Soviet bombers, that was my profession in the '80s," he said.
"And later in life I helped build the Russian Space Station, so I've seen the Cold War and what has comes afterwards, and I thought writing a fiction book during the Apollo era, but also acknowledging the tensions and the animosity of the Cold War might provide enough of a witch's brew to be able to find an interesting and compelling plot."
Today airs on RTÉ One, weekdays at 3.30pm.