Ronan Keating has said that Boyzone should have finished after bandmate Stephen Gately's death, saying "that was the end of Boyzone really".
Gately died of natural causes at the age of 33 in October 2009 at his holiday home in Majorca. The remaining Boyzone members, Keating, Keith Duffy, Shane Lynch and Mikey Graham, continued on as a four-piece, most recently marking their 25th anniversary with a new album and the Thank You & Goodnight Tour in 2018 and 2019.
They later confirmed that the band would split permanently after their 25th anniversary album and tour.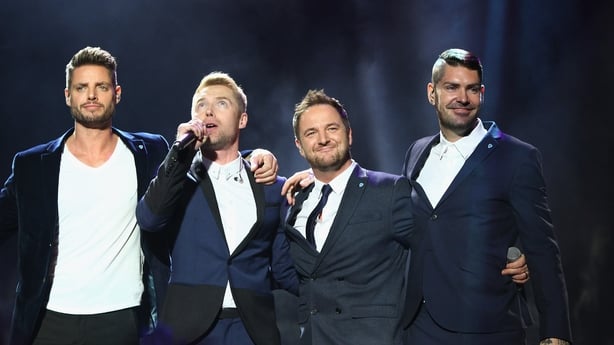 Keating appeared on 2FM Breakfast with Doireann, Donncha, and Carl on Wednesday where he was asked if Boyzone would consider reuniting for their 30th anniversary in 2023.
He said: "2019 was a very special tour, to mark 25 years since the album came out, and to go out on a high and write our own final chapter ourselves and have the control.
"That final tour was amazing, we went around the world, did shows in Japan and China and all across Asia and Australia and Europe, we went out on a high and that might never happen again. If we came back and did it again, we might tarnish that."
Keating continued candidly: "For me, when Stephen died, the band should have finished. That was the end of Boyzone really. What we did after that was something different, it wasn't Boyzone.
"But we thought we were doing the right thing in Stephen's memory, it's what he would have wanted. For me, it never felt the same. I was looking to my right every night on stage and he wasn't there. I felt his spirit but I didn't feel it...I missed him too much."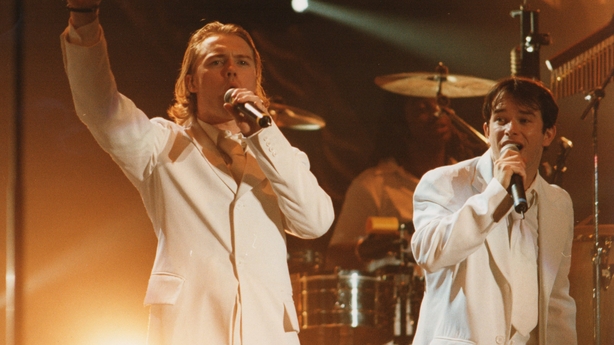 He added: "I'm glad that we went out on a high and we showed our respects to our bro and called it a day. I don't think 30 years...we don't need to do it, so I don't think we should.
"I miss him terribly, I really do. I think we were each other's sounding boards quite a lot. He would make things very real, he'd always tell me the truth, even when I didn't want to hear it.
"It's very sad that he's not here."
Keating, who was promoting his new album Songs from Home, also spoke about working with his wife Storm on one of the tracks from the record.
He said: "We had a little set-up in the house where I did a lot of the vocals for the album and she knows what she's doing, I let her be. I let her spend time.
"There she is in her dressing gown in the kid's playroom where I'd set up a microphone singing the vocals to The Blower's Daughter. I came back twenty minutes later and she had it done. She smashed it, it was cool."