It's all happening in Soap Land! Get the lowdown on what your favourite characters are up to this week...
FAIR CITY
Bronagh lies when Cristiano asks if she's told the father about the pregnancy, but with Cristiano's support, decides she should inform the father.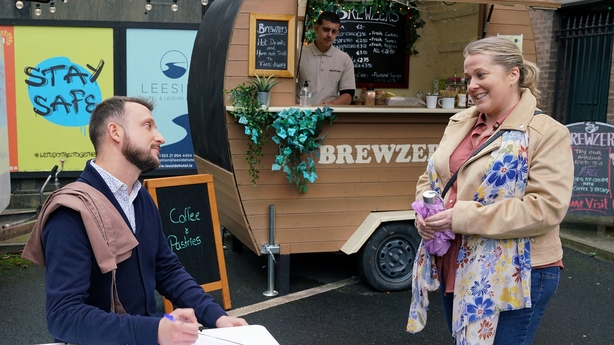 However, the talk with the baby's dad does not go well and she contemplates a move back to Galway. Later, baby daddy Big Mikey arrives in Carrigstown but gets an ice-cold reception from Bronagh.
Elsewhere, Lucy plots to drive a wedge between Dolores and Cleo. Tyler later tells Lucy she must choose between Dolores and Cleo. But there's a twist in this therapist-client relationship - and plenty more to come.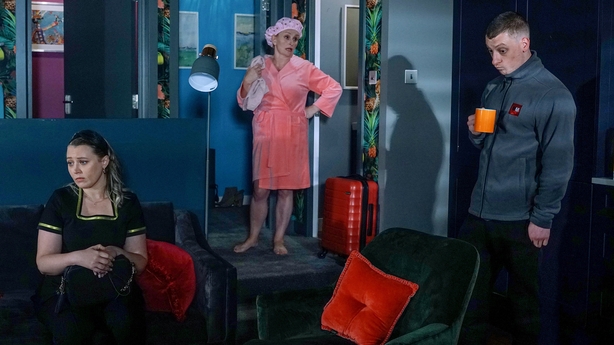 Erica struggles to get Teri to leave. Bela warns Erica not to lose the rag with her mother. Teri plays Erica into getting an invitation to stay.
EASTENDERS
Still worried about their living situation, Stacey asks Kheerat to speak to Suki but she's interrupted by a phone call and panics. She finds Eve drunk at the café, having a go at Suki as Eve reveals that she's meeting her probation officer.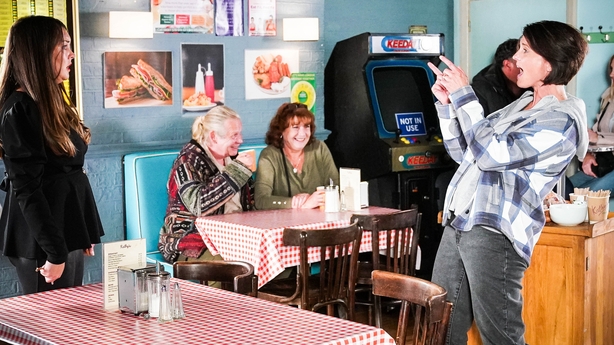 Stacey takes Eve home, desperate to sober her up. When the probation officer arrives, Jean covers for her. Suki and Kheerat appear as the probation officer is leaving.
Meanwhile, Vi and Patrick are off to look for her son, Christopher, but they lie to an excited Rainie and Stuart and pretend they are going on a date. They visit the adoption centre but the officer prepares Vi for what could be a long and difficult process.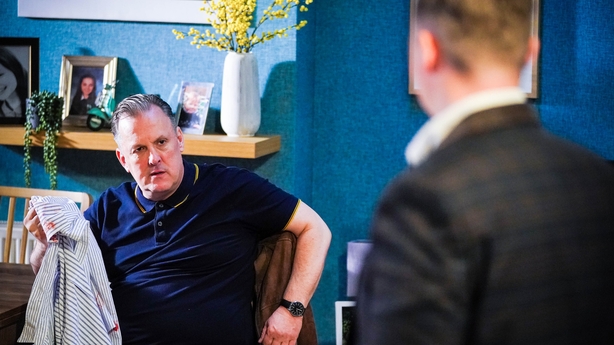 Harvey bumps into Tiffany and Aaron and invites Tiffany to lunch the next day. Dana wants to invite Bobby to lunch but Aaron tells her not to. Later, Dana asks her dad why Bobby can't come and Harvey explains that he's too soft to be around Aaron. Bobby overhears and opens up to Iqra about Dana and his mental health.
EMMERDALE
Noah and Chloe are still meeting in secret, but after one of their barn dates, an ominous car begins following them. Noah later agrees to run away with Chloe, and Kerry begins looking for them before it's too late.
On a country road, Kerry is confronted by two thugs who threaten her with harming Amy unless she tracks them down. Terrified, Kerry returns to the village to update Charity, Mack and Sarah on her altercation.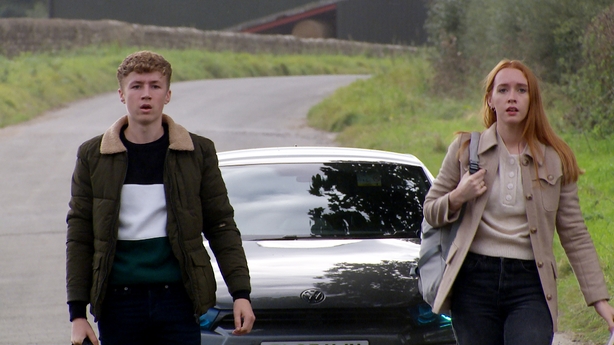 Meena is shocked to hear David and Victoria have gone to Portugal. She sneaks into Victoria and Amy's house and smashes the place up. Amy is shocked when she discovers the damage and calls the police. But when PC Swirling goes to interview Meena, she denies everything and isn't arrested. Amy vows she's going to prove it was her and it is about to get physical when Billy intervenes.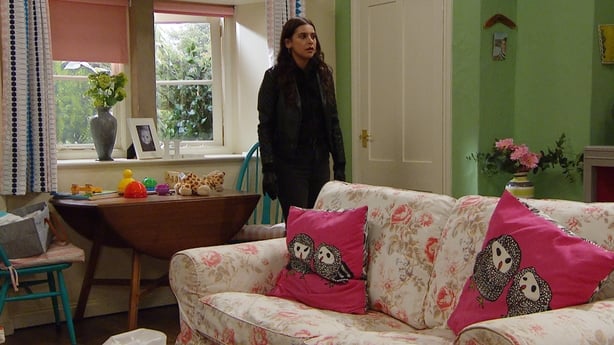 And Paddy and Marlon are annoyed hat Al has hired Ellis without their consent. Later, Al unveils a new staff uniform for the Woolpack team, making a flirtatious comment at Chas.
CORONATION STREET
Kelly meets Amy in the cafe and steals her phone. When Tracy confronts Kelly over the phone and Imran sticks up for Kelly, but when Amy's phone rings in her bag, the truth is revealed.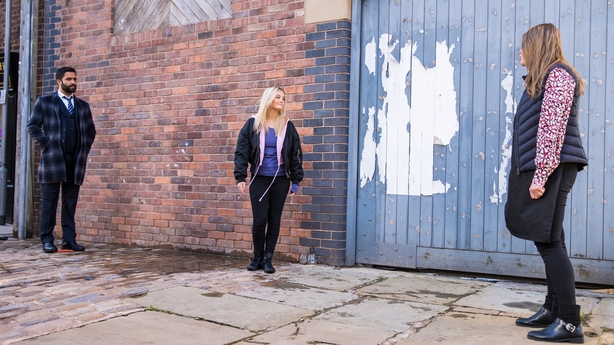 Aadi tells Dev that he's willing to come home on condition that Kelly moves in with them. Imran and Aadi call at Kelly's accommodation only to find her stuff gone. Lonely and frightened, Kelly beds down in a shop doorway for the night.
Elsewhere, Tyrone meets up with Isla for lunch in Speed Daal and they immediately hit it off. As Tyrone and Isla leave the restaurant, a man approaches them. Explaining that he's Isla's husband, he punches Tyrone, sending him flying. Fiz and Phill rush to Tyrone's aid, and later at No.9. Fiz tends to Tyrone's bloodied nose.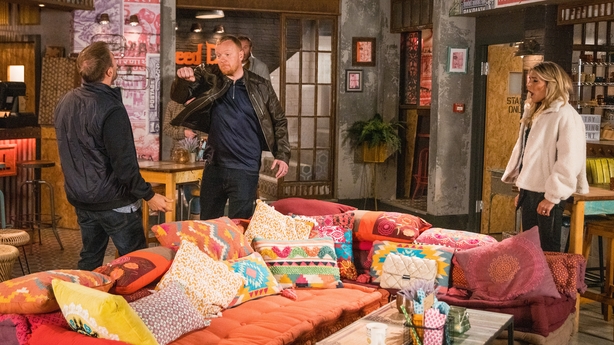 Carla and Jenny each give a heartfelt eulogy at Johnny's funeral. At the wake, Jenny knocks back the wine while Carla watches with concern. Jenny later tells Daisy that she's the sole beneficiary in Johnny's will and he's left her £20k.