On Friday night's Late Late Show Ronan Keating talked about suffering from homesickness back when Boyzone were beginning to make a name for themselves in the UK.
Joining Ryan Tubridy, he said he was "delighted to be home" before Ryan asked him if being away from Ireland so much with his career had affected him. "How are you with homesickness?" he asked.
"I'm okay. I'm alright now," Ronan replied, before adding: "It was very hard in the early days. We missed home a lot. We used to come home every night.
"We'd go to London every morning on the 6.50 Aer Lingus flight, and we'd come home on the very last flight, to sleep in our own beds for so many hours.
"And then we'd be back on the 6.50 [the next morning]. And we did that seven days a week in the Nineties, in the first couple of years. We just loved being at home, the five of us, as much as we could."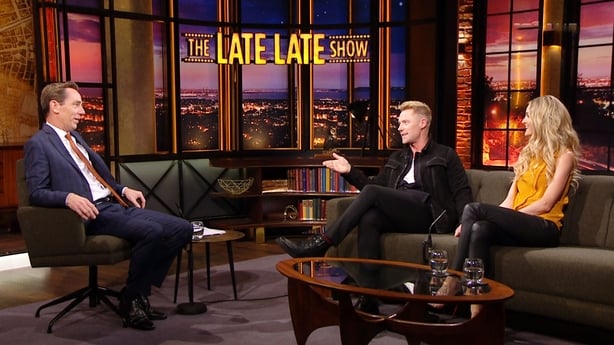 Due to the pandemic, Ronan hadn't been back in Dublin before this current trip home in 18 months, and he told Ryan Tubridy about the emotion of flying in over the Irish capital on his first visit back in such a long time.
"It was quite emotional coming in," he said. "After a year-and-a-half of being away, I hadn't seen the family here and coming in over Howth on the Aer Lingus flight was emotional. It was really strange.
"Because we weren't allowed [to travel]. It was taken away from us. It's not that it was by choice, that I was away working or travelling. We just couldn't - we weren't allowed.
"God, it was so difficult, for so many people."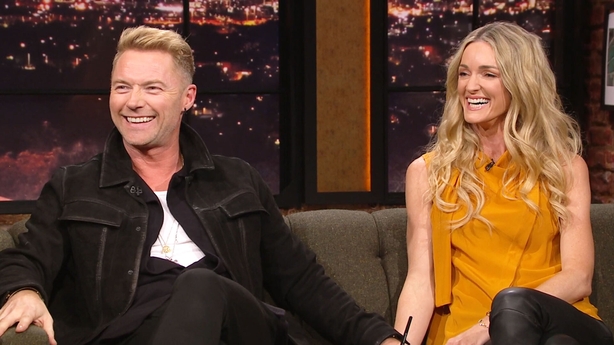 And what, Ryan wondered, was the first thing he did after arriving back home in Dublin?
"I called the lads," he replied, much to the audience's amusement. "I called the lads for a pint. You round the troops up and out to Gibney's in Malahide. For a decent pint!"
Ronan also talked about his father Gerry, who was in the audience with Ronan's sister Lil, and his eagerness to get hold of Ronan's latest recordings.
Then Ryan and Ronan were joined by the missus – Storm Keating – and she told about her problems with a prolapsed disc, and then the subject moved to Ronan's new album, Songs From Home.
"It was spawned in lockdown," Ronan recalled. "I think that music is something we all connect with, when you want to be brought to a time when you'd happiness in your life. Great memories.
"And while I was spending more and more time away from Ireland, I was listening to more Irish music – because I wanted to connect with home. So I spent lots of time in the house listening to these songs . . . and we decided, let's make a record.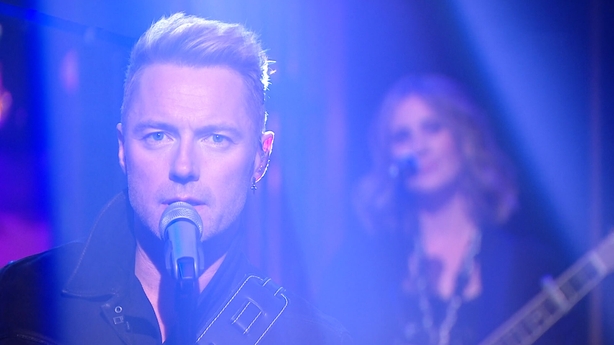 "Storm said: 'Songs From Home – that's the title. You've got to do it.' I got stuck in, there was about 100 songs to choose from, and I found these 12 songs that I just really connected with – every one had a story."
With a bit of encouragement from Ryan, Ronan then sang a few unaccompanied bars from Patrick Kavanagh's Raglan Road before he and Storm got up to perform their version of Damien Rice's The Blower's Daughter.
The Late Late Show continues on Friday nights on RTÉ One