Lady Gaga opened up to Ryan Tubridy on Friday night's The Late Late Show, recalling schooldays when she was "really bullied".
She also spoke about her new movie role in the Ridley Scott-directed House of Gucci, the importance of kindness - and her friendship with legendary singer Tony Bennett.
Talking from London, the US superstar told Ryan: "You know I growing up was very creative and when I was in school I was very often writing lyrics in my notebooks.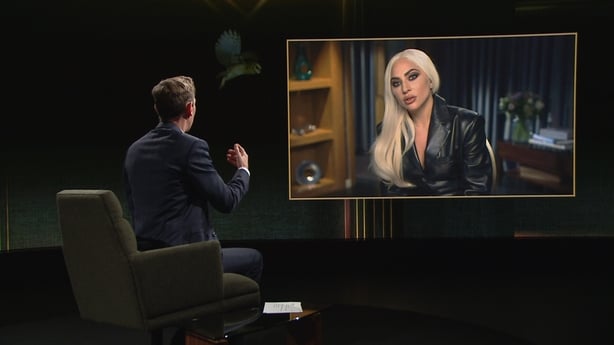 "I would sing while the teacher was talking, and I would get scolded for it and I don't even know how it happened it was so wildly rude and inappropriate, and I did it anyway.
"I would also be maybe sketching fashion with coloured pencils in a sketchbook that I would bring with me to class.
"You know, I got good grades when I was younger and then around my junior year my grades sort of tanked and I was really bullied my whole life.
And I think that it's just always sort of spoke to me that young people go through life experiences that are powerful and their stories are so often untold because they are told not to talk about it . . .
"And it's not okay to talk about it and if you do talk about it and you tell your mom and your dad then they call the school and then your bully finds out, and then you get more bullied.
"There is kind of no way out. And I thought to myself I care about those kids who feel they have no way out and where is their exit point and where do they go?
"And I was that kid and when I saw all those kids in the audience when I started to become a star, it was like looking in the mirror.
"That's why I love my fans so much, we are connected in that way."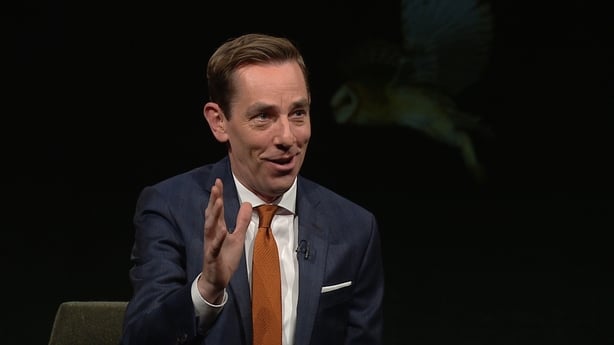 In her latest project, the film House of Gucci, Lady Gaga plays the controversial Patrizia Gucci, and told Ryan that she saw comparisons between her and Gucci, given their common Italian heritage.
"We are not far from each other," she feels. I also think that there is a real story right, where our family comes over and then there is an assimilation process.
Meaning like what it means to be Irish American is different than being Irish. Right so like those are two different things. So being Italian American which is what I am is different to being Italian meaning and that informed the role for me."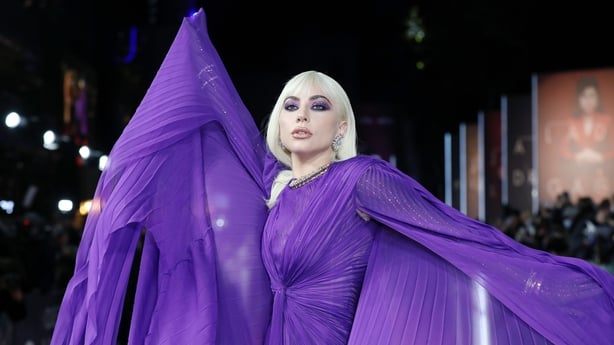 And while Lady Gaga has become a superstar - a world where friendships and relationships can often be undermined and destroyed by success as well as failure – she told Ryan about the importance of kindness.
"I think the most perfect system is kindness," she insists. "It goes both ways, and it doesn't make anything go wrong. There is nothing bad there, it's always good there as long as it's honest.
"And I think that people that are coming over from other countries are doing good hard honest work, and it's elbow grease and it's sweat and tears and it's heart. And heart matters . . ."
One of Lady Gaga's most groundbreaking moments in her singing career was when she with fellow Italian-American, the legendary Tony Bennett.
Not only did they hit it off in the recording studio, where their voices worked so well together, but they also developed a strong bond. She's clearly a massive fan, both of his music and his humanity.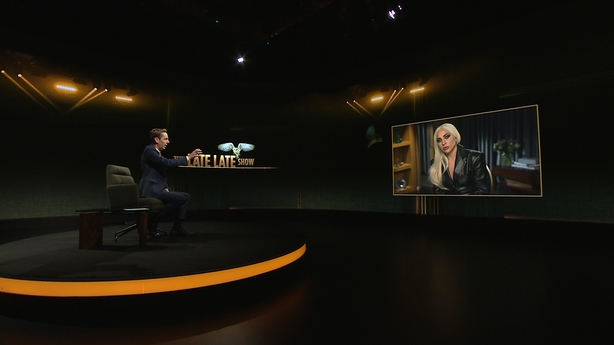 "Oh, I love Tony, so very much," she told Ryan. "He is my musical companion, I am very close with his family. Singing with him has been one of the greatest honours of my career.
"To sing with the legend for 10 years I think any artist would be so lucky and I know that this was an education in jazz music. When you talked about the currency of kindness, let me tell you something, in terms of the currency of kindness, Tony Bennett built an economy.
"The man used to march with Martin Luther King Junior. He used to sneak Duke Ellington in the back of hotels to play jazz all night during segregation. This is a human being, that believed in moving society forward, moving humanity forward.
" His passion for civil rights and black music through jazz is something that I can't tell you - being even in close proximity to is like standing next to a galaxy. Even with Alzheimer's, he is a genius," she adds. "This is Tony's new nature and that's all and I know that he knows that.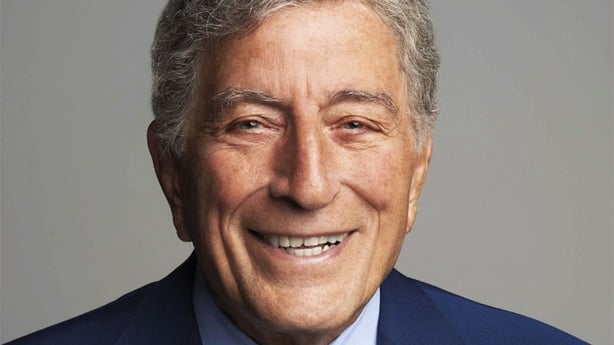 "His last show when he saw me, he said 'Lady Gaga' and he hasn't called me Lady Gaga in years and he remembered me for his last show and that is something that I will never forget.
"Tony being an Italian American, he is so inspiring and carries the torch in every way and I always say that 'Tony's torch was never meant to be passed to me. It's that Tony's torch will cement itself in the ground and it will burn for all of time'."
The Late Late Show continues on Friday nights on RTÉ One