Free Gaff's Joe McGuken reveals his super idea for a TV reboot and what TV show he would always watch on repeat!
Darren & Joe's Free Gaff is a brand-new comedy sketch series on RTÉ Player that was created by online viral sensations Darren Conway and McGucken.
Featuring a mix of surreal and relatable comedy sketches with a cinematic edge, the show is on a mission to take viewers on a hilarious journey with some surprising twists and turns.
We caught up with Joe to find out what he loves to watch on the box when he has a Free Gaff.
What was the last thing you watched on TV?
The news - It was bleak!

What TV shows would you recommend to a friend?
Succession would be the top pick for me. - Excellent writing, performances, pacing, casting, music, cinematography, tension, comedy... It has everything a TV Show should have.
If you could play any TV character in any TV show, who would it be?
Larry David in Curb. - It would be effortless!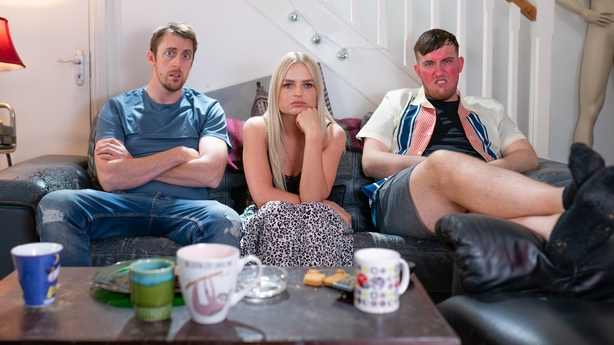 What TV shows would you watch on repeat?
Paw Patrol - Because it keeps the kids quiet!
Are there any TV shows you wish would get a reboot?
I always visualized Mrs Bucket as an aul wan from town who had notions. I think Keeping Up Appearances would be an excellent sitcom if it was rebooted with a Dublin angle.
What were your favourite TV shows to watch growing up?
Nickelodeon essentially raised me. So anything from Hey Arnold, Angry Beavers to Kenan and Kel, and Sabrina the Teenage Witch. (I would love to say The Simpsons, but it was always on at the same time as the soaps. And my ma dominated the telly between those hours).
What reality TV show would you take part in?
Ireland's Fittest Family - The ramp at the end looks easy. I'd love to give that a go!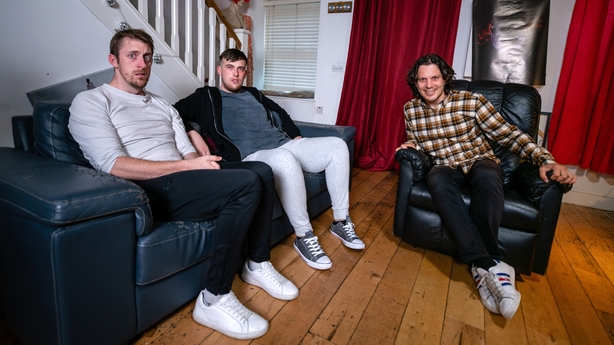 Describe Free Gaff in three words?
Surreal observational comedy.
What was your favourite thing about making Free Gaff?
Coming up with some insanely crazy concepts for sketches and seeing them coming to life on screen with some of the funniest people in Ireland involved.
What do you do when you have a Free Gaff?
Constantly worry that somebody is gonna break something.
Where and when can people watch Free Gaff?
People can watch Free Gaff on the RTE Player on their phone, tablet, smart telly, iPod shuffles. Anything that has a screen and access to the internet really. It's available worldwide!
Click here to watch the full series of Darren and Joe's Free Gaff on RTÉ Player