Adam King, who stole the nation's heart on last year's Late Late Toy Show, had his dream to host the Late Late Show come true on Friday night when he took over Ryan Tubridy's seat for part of the show.
Adam was a natural as he took to hosting duties for the first time and quizzed Tubridy about this year's Toy Show.
"Welcome back to The Late Late Show, my next guest is from Dublin, welcome Ryan Tubridy," Adam told the audience.
We need your consent to load this YouTube contentWe use YouTube to manage extra content that can set cookies on your device and collect data about your activity. Please review their details and accept them to load the content.Manage Preferences
He then got down to brass tacks and tried to pry information from him about this year's theme.
"Can you give us a hint on this year's Toy Show theme?" he asked, resulting in Tubridy putting his head in his hands as he tried not to give anything away despite Adam's best efforts.
Tubridy replied, "This is a pokerface, even you Adam with your gorgeous charisma and kind heart won't eke that answer from my soul.
"It is a secret and I won't reveal it until the days before the Toy Show. I can't help you with this question or query I'm afraid."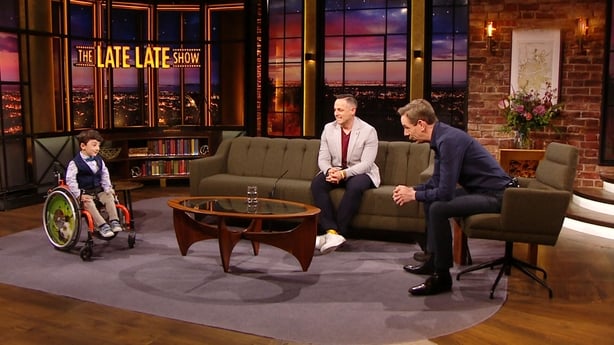 Adam did such a good job on hosting duties that he joked that Tubridy might have competition for the role.
"Now that I've taken over your job, have you thought of a new career?" he asked him.
"I think because I talk so much nonsense, maybe law or politics," Tubridy laughed. "But I'll have to have a good think about it after your interview because you are so good and tailor made for this job."
Adam was joined on the show by his dad, David. They spoke about the upcoming release of David's new book A Hug for You, which is based on the huge and uplifting impact Adam had on people in Ireland and beyond.
Also revealed on Friday's show, Adam King is set to star in an upcoming Christmas animation from RTÉjr and Irish animation studio Kavaleer Productions entitled Adam Saves Christmas.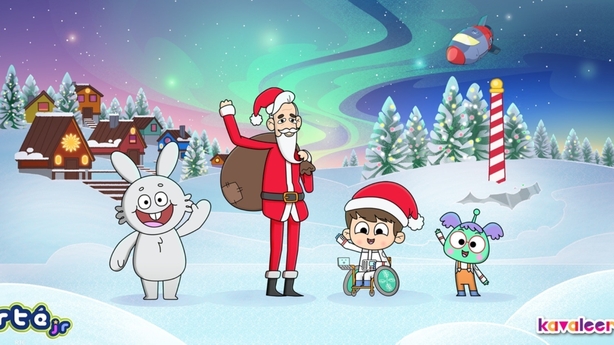 The short animation will premiere on RTÉjr on Christmas Eve and will star Adam as the titular character, alongside Ryan Tubridy as the voice of Santa.
The animation will also feature Paul Tylak as Bubby, Nina Wadia as Shelby, Bonnie O'Meara (star of Maddie + Triggs on RTÉjr Radio) as Speedy, Portia McLoughlin as Zuzu, and Seána Kerslake as Frizzle.
The Late Late Show is available to watch on the RTÉ Player.
Catch it live next Friday at 9.35pm on RTÉ One.