Drag queen Dame Stuffy is among the new contestants on the third week of Last Singer Standing this Saturday and she hopes to "bring a smile to a country that needs cheering up".
The alter ego of 98fm DJ Karl Dawson for the past ten years, Dame Stuffy, aka The Queen of Ballymun, is well known for her hysterical pantomime performances and stand-up shows.
Speaking to RTÉ Entertainment, the radio broadcaster said that appearing on the new game show/singing competition was a chance to get the character out there.
"I'm a drag artist that sings live as well during the shows that I do, so it just seemed like something that could be a bit of fun," Dawson said.
"The past 18 months haven't been particularly overwhelmingly busy. When I entered I said, if I make one person laugh watching on Saturday night then my job is done.
"It was just to be a bit of craic and bring a smile to a country that needs cheering up."
Dawson has entered singing competitions in the past, but the experience of appearing on Last Singer Standing, which he described as "not a nasty competition", was like chalk and cheese.
"I entered The X Factor years ago, in 2010, the year that Mary Byrne and Niall Horan went through," he said "I got through to judges' at that time but it was such a different dynamic compared to The Last Singer Standing, which is a nice competition, the judges aren't giving you awful critiques.
"Everybody on the show gets a chance to prove themselves without being in an environment that's particularly nasty. It was a great experience, a fun experience, everybody on the show was so nice, and I just enjoyed being on the set."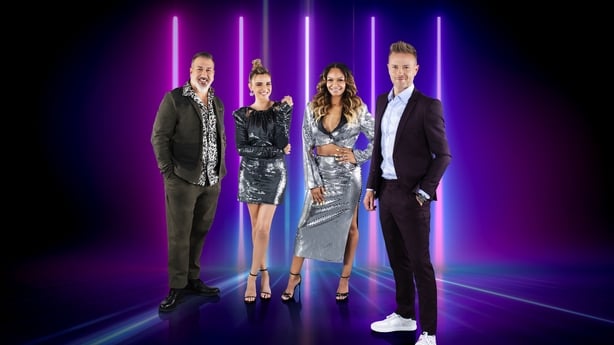 However, the unique concept for the show, where singers require tactics as well as singing talent as they battle it out against one another in a bid to win the €25,000 grand prize, meant it kept the contestants on their toes.
"We weren't told specifically what songs were on the show so it was a challenge, because we didn't know what was going to come up on that board," he shared. "If it was something in your wheelhouse then you were laughing, but if it wasn't then you're taking a risk. And if you don't get on with the contestants they could vote you out!"
Luckily, there was no such animosity among Dawson's fellow contestants, who include fellow newbie Caroline Bailey, a singer from Cork.
"I really did get along with them, a lot of them I'm still talking to," he said. "Caroline in particular is just a wonderful person, it's her debut episode this week as well. There was nobody there that I didn't get on with. Everybody deserves to be there, everybody can sing."
After 18-plus months of not being able to perform in front of live audiences, Dawson is thrilled to have a busy schedule over the Christmas period.
We need your consent to load this Instagram contentWe use Instagram to manage extra content that can set cookies on your device and collect data about your activity. Please review their details and accept them to load the content.Manage Preferences
"For me, audience interaction is everything so being on my own for the majority of the last two years has been surreal," he said.
"Now that everything's opening again, I'm back in two pantos this year, we've got Christmas shows planned, and coming back to film The Last Singer standing as well...it hasn't really sunk in how busy the past couple of months have been.
"I'm so thankful that I got a chance to be on the show. It was very fulfilling and I enjoyed every single moment of it."
Dawson "can't wait" to watch Dame Stuffy make her debut on Saturday.
"We're having a little family gathering on Saturday, my mam and dad are going to come over to the house and we'll get some food and watch it together, I'm excited," he shared.
The ultimate hope would be for Dame Stuffy to land her own show in the future.
"I'd love to present a game show or something like that, it'd be an absolute dream," Dawson said. "The humour that Dame Stuffy has, I don't think it's out there at the moment, especially on television.
"I think people need to learn to laugh again and not take things so seriously. Making someone laugh, that'll be the most important thing that comes out of the show for me."
Last Singer Standing airs on RTÉ One on Saturday, November 6 at 8:15pm.