Tributes have been paid to former RTÉ 2FM DJ and television presenter Simon Young following the news of his death.
The radio star, whose real name was Thomas Meade, started his career in pirate radio and DJ'ing in the 1970s.
He was well known for presenting shows such as The Beatbox and for appearing on Dempsey's Den, hosted by Ian Dempsey.
The Head of RTÉ 2FM, Dan Healy, said: "Simon Young was one of the biggest names on 2FM in the station's early years. He was a great radio professional and a favourite among Irish audiences.
"We are deeply saddened to hear of his passing. We send our sincere condolences to his family, friends and former colleagues. May he rest in peace."
Friend and former colleague Dempsey paid tribute on RTÉ Radio 1's Ray D'Arcy Show, saying: "Simon is the last person that would want us all to be morose about everything. I think it's great to celebrate a fantastic talent and a really warm guy and a very, very funny man. And also, a very deep thinker."
Dempsey said they "immediately hit it off" when they began working together in 2FM.
"We were very, very close friends all the way through," he added.
Extremely Sad news about Thomas Anthony Meade AKA Simon Young RIP - a naturally deep thinking soul loving funny friend ….. https://t.co/tyqBswWnjw

— Ian Dempsey (@IanDempsey) October 31, 2021
Young presented the show Simon's Saturday Choice on Saturday mornings in the late 1980s.
His other radio shows included The Beatbox and the 2FM Weekend Breakfast Show on Saturday and Sunday in the 1990s.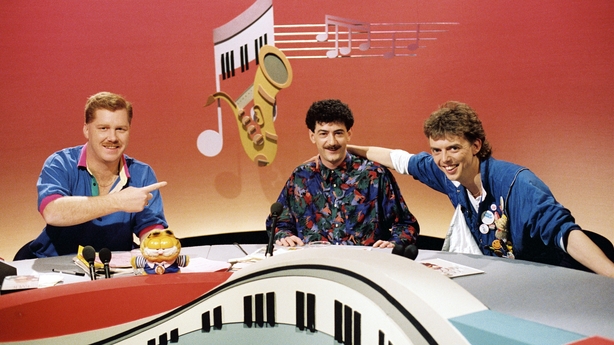 Paying tribute on his RTÉ Radio 1 show on Monday, Ryan Tubridy said the news of Young's passing was "desperately sad", describing him as "someone very instrumental to my early days here in RTÉ".
"He presented a programme called Poparama for a long time with Ruth Buchanan," Tubridy continued. "When I was about 12 or 13-years-old, I came in to review books... I wrote in and said I'd love to do some book reviews.
"I'd come in to the studio, and I think Simon would've been on probably the Benson & Hedges, Ruth was on the Mores and you couldn't see them in the studio - just smoke. And I'd have to follow the voices - 'I think he's on the left and I think she's on the right' - because I couldn't see anyone!"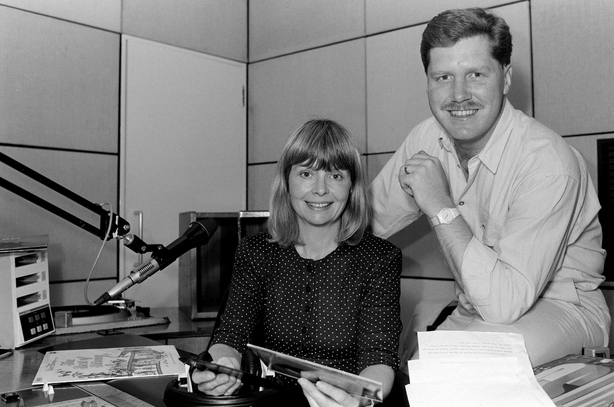 "I would sit down and review the books and he was - as was Ruth - the nicest and very warm and amiable and friendly... He was lovely and very welcoming."
"He was a very, very good, kind man," Tubridy concluded, "and he will be very, very much missed. He was somebody you couldn't be happier to meet on a given day."
Tributes have also poured in for Young on Twitter.
Rick O'Shea hailed Young as "one of the voices that shaped music radio here in the 80s and 90s".
I arrived in @RTE2fm a bit too late to have worked with the late Simon Young but god, he was a constant presence on the radio and TV when I was a kid and one of the voices that shaped music radio here in the 80s and 90s.

My thoughts are with his family.https://t.co/QLaIT6S1ep

— Rick O'Shea (@rickoshea) November 1, 2021
Dustin the Turkey said he was "so sad" to hear the news, and added that they had "great craic" on The Den.
So sad to hear that Simon Young is no longer with us. We'd great craic on The Den with Simon as each week he brought us The Pop Gossip proving beyond proof that we didn't use scripts! Hope there's a big aul garden in heaven he can tell people to get outra! RIP Pal. #simonyoung pic.twitter.com/tVIwDup1Ka

— Dustin The Turkey (@DustinOfficial) November 1, 2021
Darren Frehill said Young was one of his "favourite broadcasters growing up", and added that he "made being yourself on the radio look easy".
So sad about Simon Young, one of my favourite broadcasters growing up. Such a warm guy, made being yourself on the radio look easy. Thoughts with his family and friends x

— Darren Frehill (@Darrenfrehill) November 1, 2021
Will Leahy bade farewell to "an Irish radio legend".
Farewell to an Irish radio legend

From 2fm to the Den - and of course "G'wan outta dat Iano"

Simon Young RIP pic.twitter.com/D89cvhrQmQ

— Will Leahy (@willleahy) November 1, 2021
John Creedon said he was "very sorry to hear of Simon Young's passing" and said he was "always a friendly presence around the radio centre".
Very sorry to hear of Simon Young's passing. Always a friendly presence around the radio centre, we shared several mischievous moments on @RTE2fm & TV sketches in the 80s & 90s. So sorry he had to endure so much. Rest in peace Simon.#GetOuttaDatGarden pic.twitter.com/SIBoTRmDwe

— john creedon (@johncreedon) November 1, 2021
Radiowaves FM tweeted that "another radio legend has left us".
Another radio legend has left us.

Simon Young, a veteran of Irish radio from the 70s pirates through to his years with the national broadcaster passed away today.

R.I.P. to him and condolences to his family and friends at this difficult time. pic.twitter.com/pfOQslVSPK

— Radiowaves.FM (@radiowavesfm) October 31, 2021