Amy Huberman has recalled a hilarious story from when she attended Britain's Prince William and Kate Middleton's wedding and had to use some very unfortunate documentation as proof of address.
The actor and writer appears on Saturday night's episode of Angela Scanlon's Ask Me Anything where she reminisced about the royal wedding faux pas.
"Because there's so much security, they were like you need two bills in your name to the exact address that the invitation had been sent to. The only bills that I could find in my name were for the bin collection and for a rat problem that we'd had in our garden!" she laughed.
Huberman had to attend the wedding solo because her husband Brian O'Driscoll was playing a rugby match. She had some memorable small talk with fellow guests during the "beginning stage" of the day.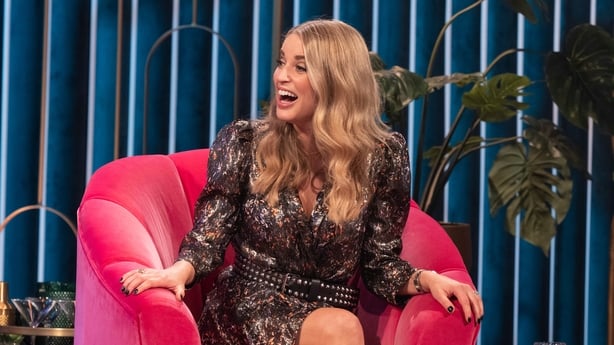 She continued: "I was speaking to this lovely couple beside me and I was like 'How do you know the couple?' and they said 'We grew up with them, how do you know them?' I was like 'From Hello! magazine...' I hadn't met them before!"
Huberman added: "There was three stages to that wedding and I was gone after that first stage and I met my friend who has an apartment in London. We went to her apartment after and the bathroom had the vantage point of Buckingham Palace so we were standing on her loo looking out the toilet to watch the rest of it."
The Finding Joy star also opened up about her experience of lockdown, saying it was "chaotic" but added that there were positives, including welcoming her third child with O'Driscoll.
"There were moments where it was lovely that we had home-time and I had our little baby in the middle of all of that, so there were lovely parts to it," she said. "It was as terrifying and frustrating as everybody else's was. I think I was making the most of it and there was good days and bad days and there was lonely days and frustrated days."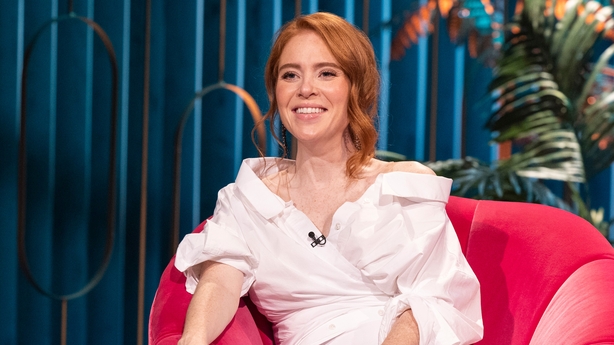 She really missed going to work during that time and jumped at the chance to get back into it.
"When things lifted towards the end of it, and because I had the baby as well, normally I would suffer with mum guilt, but this time I was like 'Goodbye! Not sure when I'm going to be back!'" she said.
Huberman filmed a few days on the drama Harry Wild during the summer which she described as "so much fun".
"But you realise how much I hadn't been around been around anyone," she shared. "I had a great day on set and I was chatting to everyone, the crew and all the actors. When I was in the car on the way home, instantly I felt so unwell and I got home and I puked.
"I was like an overstimulated kid at a party, I had seen too much, I'd eaten too much and talked too much. I got better!"
Watch Angela Scanlon's Ask Me Anything on RTÉ One, Saturday October 30 at 9:55pm.