Get the lowdown on all the happenings in your favourite soaps this week!
FAIR CITY
Drugs boss Ritchie Lennon turns the screw on Sash this week after discovering that she has been eyeing a way to get out of working in The Station. Lennon orders Sash to do a drugs run with baby Olivia as a decoy.
By the week's end, Tommy is horrified by Lennon's latest move - and determined to take matters into his own hands. What now for Sash and Carol?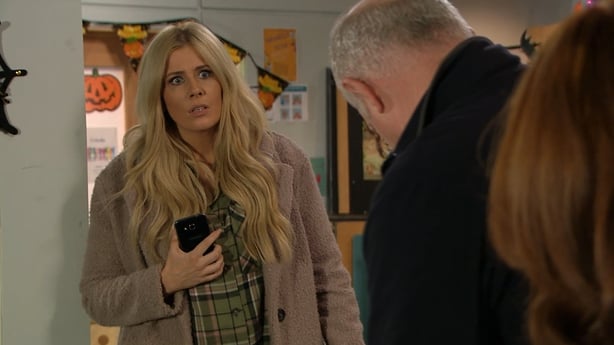 Wayne has news for Orla - they are set for a windfall. Will Orla share news of her good fortune with Paul, or will she keep it on the qt?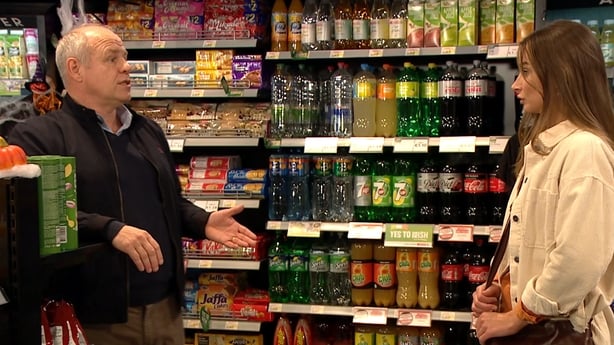 The drama between Pete, Dolores, Lucy and Cleo continues. Lucy and Pete clash again; Cleo and Lucy bond while Dolores decides that a low profile is the best policy.
EASTENDERS
Chelsea blurts out that she's pregnant and asks Kim to help her tell Denise, reluctantly Kim agrees. Later, Chelsea is relieved that Denise is happy for her.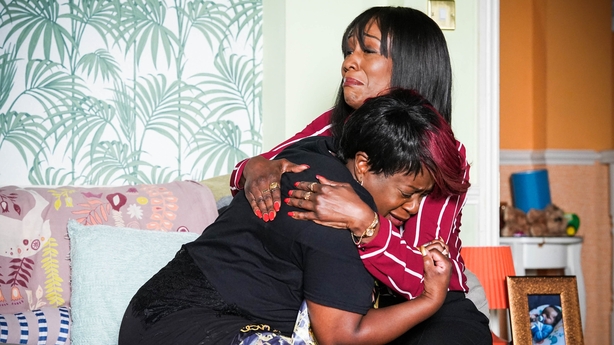 Jean is planning a party for Stacey's return and appeals to Suki to fix the boiler but she gets a less than helpful response. Lily reminds Martin the kids will be moving home and the reality that he'll now be alone sets in.
At Walford East, the party is kicking off and Jean and Lily are thrilled when Stacey appears, but Martin feels on edge. She asks to speak to him later.
After the party, Martin opens up to Zack about Stacey, who encourages him to go for it with her. Later, Martin decides to reveal his true feelings but Stacey interrupts and drops a huge bombshell...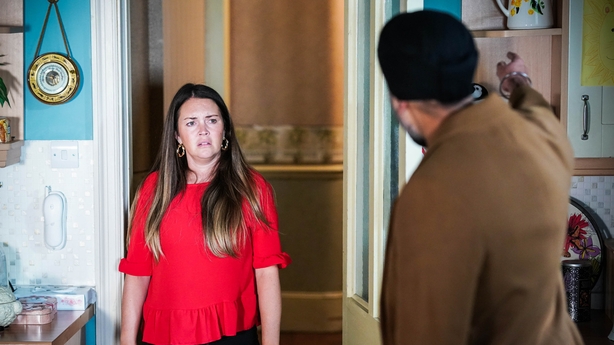 Stacey appeals to Kheerat to get Suki to fix the boiler, and when he says no she steals his keys. The Slaters later break into Panasar's to shower. When the Panesars arrive home to discover someone's been in their house, Suki quickly blames the Slaters, noticing that Jags' watch is missing.
EMMERDALE
Survival week ended in death and disaster last week and questions are being asked by DS Rogers who is investigating. It's not long before an arrest is made.
Meanwhile, Diane is planning to leave the village. When Pollard offers to buy out her stake in the B&B they share a tender moment. The next day she agrees to Chas's offer of a goodbye party.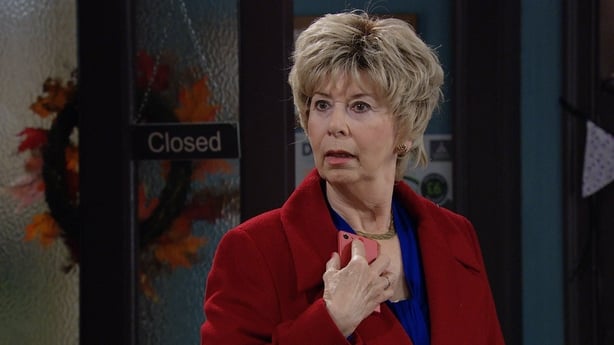 Gabby invites herself to Laurel's for a family dinner with the secret aim to say her own private goodbye. After the lunch Gabby is left feeling overwhelmed with emotion, aware of what she is about to leave behind.
Later, Gabby does her best to secretly pack as she suffers pains in her stomach. As she tries to lug her suitcase out of Home Farm, she crumples to the floor and starts going into labour, with no one around to help and no power in her phone and the house in darkness due to a power cut...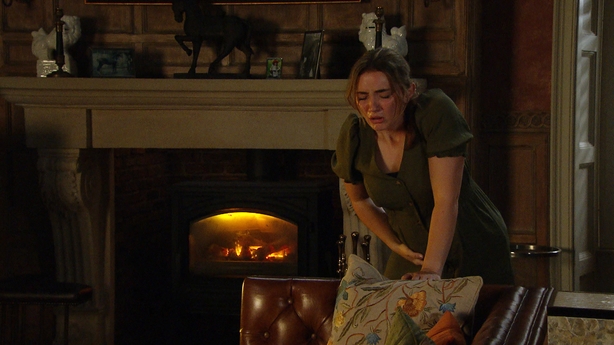 Elsewhere, Leyla hesitantly opens up to Tracy about the double life Liam has been leaving. The next day, Leyla becomes increasingly frustrated at Liam's refusal to engage with her as he pretends to get ready for work. Tracy recommends Leyla should push for more answers and bring matters to a head. But could it backfire?
CORONATION STREET
The residents reel from last week's traumatic events, while Leo breaks the news to David that had they had the sinkhole repaired sooner, the catastrophe of the previous evening would never have happened. More tragedy is set to hit the street this week.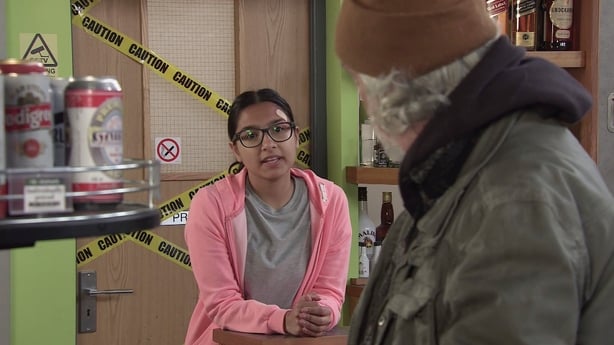 Meanwhile, Asha spots Stu wearing a Weatherfield County Backpack that Asha is sure it is Corey's from the night of the attack. He chases him but Stu gets away. Asha and Nina resolve to track down Stu, aware that this could be their only chance to prove Corey guilty once and for all.
They hatch a plan to volunteer at the soup kitchen in the hope of finding Stu, but are unaware that he has overheard them. Later, they explain to Stu how Corey's backpack could prove he killed Seb, but Stu doesn't want to get involved.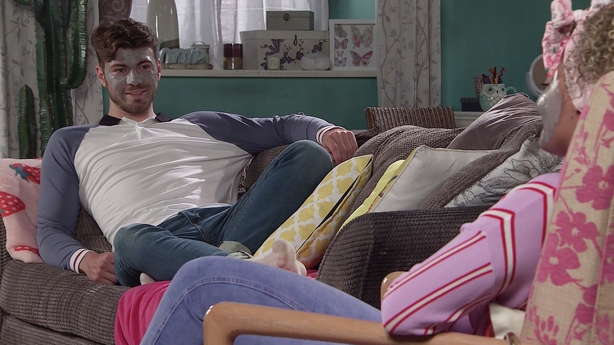 Elsewhere, Curtis runs his hand through his hair and a clump falls out, revealing to Emma it's another side effect of his illness. Emma confides in Steve how worried she is about Curtis's condition and wonders if he'd lend her the money from Oliver's fund to allow him to see a private consultant.
ROS NA RÚN
Caoilfhionn is tired of waiting to see Briain face justice and decides to do some investigating of her own. Will it put her on a collision course with O'Shea?
Berni is left reeling when she discovers that it was Briain and Sorcha who knocked down Jude. It's not long before the guilt eats away at her when she realises that she has given Briain a false alibi. What will she do?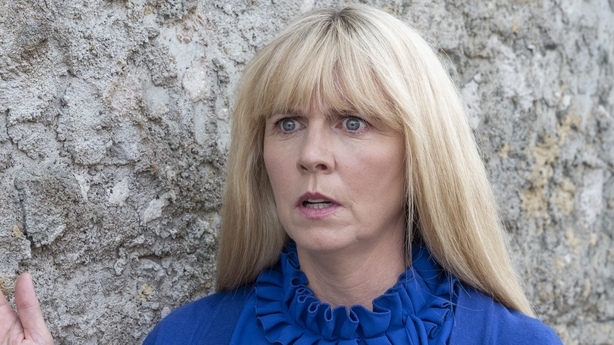 It's the day of Colm and Charlie's naming ceremony for their child. Colm fears Mo will arrive back home in the middle of the celebrations. Will his fears be realised?
Dee thinks she and Mack are very close to getting back together - but she's in for a land. When she discovers that Mack and Sonia are seeing each other, she is devastated. What next for Dee?