John Byrne goes behind the curtain and on stage at RTÉ One's new entertainment show, Last Singer Standing. As he discovers - it's not as easy as it looks.
One of the best things about the job of an entertainment journalist is that you get to peek behind the showbiz curtain. It's rarely less than a fascinating space.
Sure, the big buzz is getting to meet the stars who keep us from going insane as we try to cope with this crazy thing called life - but getting to see how things work is a genuine privilege.
Well, so I thought before this caper.
We need your consent to load this YouTube contentWe use YouTube to manage extra content that can set cookies on your device and collect data about your activity. Please review their details and accept them to load the content.Manage Preferences
I got an email invitation to turn up in an industrial estate on the west side of Dublin one Friday morning, to meet up with the presenter and panelists of a brand new talent show for RTÉ One called Last Singer Standing. I didn't have to be asked twice.
On the appointed day, I arrived out west and bumped into the odd familiar face as a supporting cast of several journalists gathered for what you might call an immersive experience.
We weren't there merely to check out the show - we were going to be part of it.
Y'see, the plan was that the show's production team felt that the best way to understand and appreciate the process involved in Last Singer Standing was to participate.
---
JOEY says...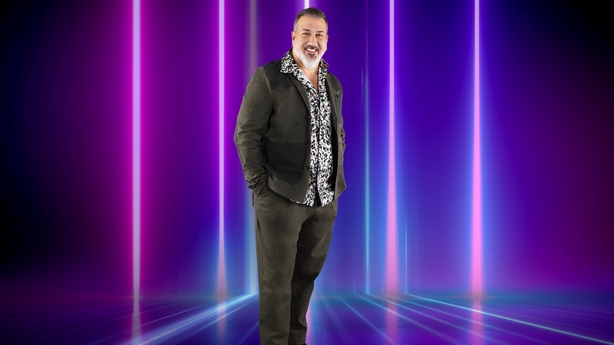 "We try to give as much criticism as we can, but we're not here to crush somebody's dreams or hurt them.
"Everybody's been pretty good so far, but sometimes certain styles and voices don't match up.
"We had a lovely woman who sang opera.... and it just didn't match the song. It wasn't that she was bad - she was good - but it didn't fit.
"The fact is, this is more of a game. You don't know what song you're getting, so you really have to be on your game to figure it out.
"We had one person who said that they didn't really know the song, and did an amazing job. Which is crazy!"
---
As contestants, we would get introduced by and have a chat with presenter Nicky Byrne, and then get to do likewise with the show's three resident panellists: Samantha Mumba, Nadine Coyle, and former NSYNC star Joey Fatone.
After that, one was us would be chosen at random to sing. But not a song of our choice. Well, not really.
And the concept of singing was an extremely moot point for the assembled hacks. Like swimming, singing is something that you can either do - or you drown.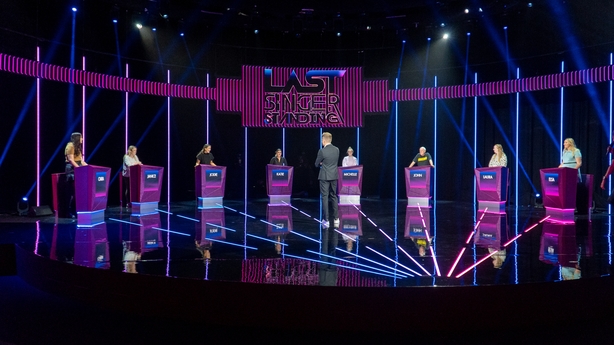 One journalist, who must remain nameless, admitted to me that she was "terrified" at the thought of having to perform. "I would die if I have to get up and sing in front of everybody," she admitted. She laughed but had genuine fear in her eyes.
The feeling amongst the rest of the gang was pretty mutual.
I wasn't exactly enamoured by the notion of doing karaoke in front of TV cameras, but thought "What the hell" and told the press officer in charge of the set visit that, y'know, if no one else was willing to do it, I'd oblige.
"After all," I reasoned with myself, "how bad an experience could it be?"
---
SAMANTHA says...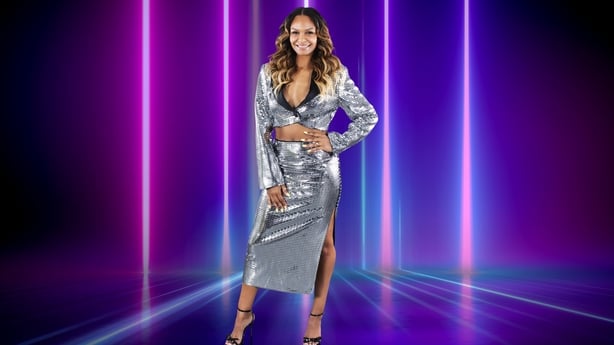 "I don't think any of us are here to be a mean judge. A lot of the contestants are in wedding bands, they're professional singers, and it's been a really, really hard time for everyone in the entertainment industry the last few years.
"A lot of them are just happy to get out there singing and performing... I think some of the singers are phenomenal and I think they will be booked up for the next year for weddings and all that, so it's great to see them get out there and get gigs.
"And I think that's the point of this show. It's not to be mean and nasty."
---
It meant I'd be singing in front of Nicky Byrne from megastars Westlife, Samantha Mumba - who's had top 5 hits in the UK and USA, Nadine Coyle from the multi-million selling Girls Aloud, and Joey from the absolutely massive NSYNC.
No pressure there, surely?
After a spot of hanging around and talking gibberish amongst ourselves, the moment came for us to be ushered in, get mic'ed up, climb on-stage and take our places. Showtime!
As the pretend show began, Nicky went through his opening patter with consummate ease, before asking each of us to give a little blurb about ourselves. I only lied a little.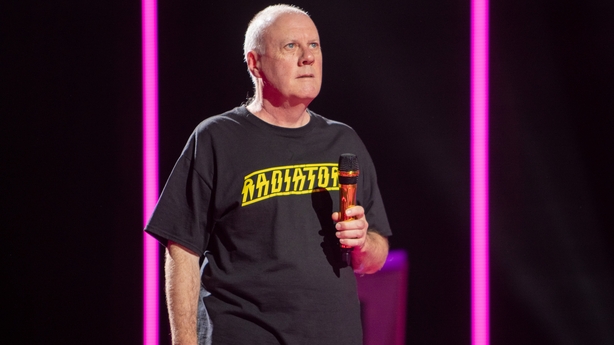 As Nicky then explained, the basics of Last Singer Standing is that the contestants are up against each other. One gets chosen at random, they then get a random song choice, and then they're off.
At any time, any of the other contestants can buzz in to claim they can sing the song better, and so it goes until a winner is declared.
I couldn't say I was surprised when the 'random' first singer chosen was me. Then - too late - I remembered the advice I'd been given many grey hairs ago: "Never volunteer for anything. It's a mug's game."
I joined Nicky centre-stage, trying to remember my mark and avoiding tripping myself up while attempting to kick myself as hard as possible.
---
NICKY says...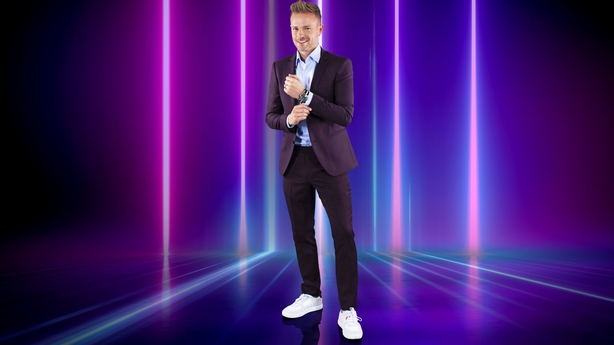 "This guy, he was in a wedding band. And he sings everything. But luck of the draw, when he got up here Eurovision came up. Eurovision winners was one of the categories.
"In other words, you could put pop, rock, anything in front of him - but when Eurovision winners came up, he was like 'Probably the only thing that isn't my bag'.
"So even if you're a great singer, you could sound terrible. You've got that one chance on television, to try and win rounds and get to the final - and equally, you don't want to embarrass yourself in front of your family or whatever - but your category could completely throw you off.
---
"Maybe a tune will pop up that I can get away with," I thought to myself as Nicky and I shared a chirpy chin-wag. I might as well have hoped for him to tell me the winning numbers for that Saturday's Lotto.
Then the song genre options came up: classic pop or rock. Nicky noted my (punk band) Radiators From Space t-shirt and assumed rock would be my choice, but I went for classic pop.
I was hoping I'd get some monotone hit from the past that would require little more than a talk-through. Da Da Da by Trio? No Charge by JJ Barrie? Maybe . . . an instrumental?
Not a chance.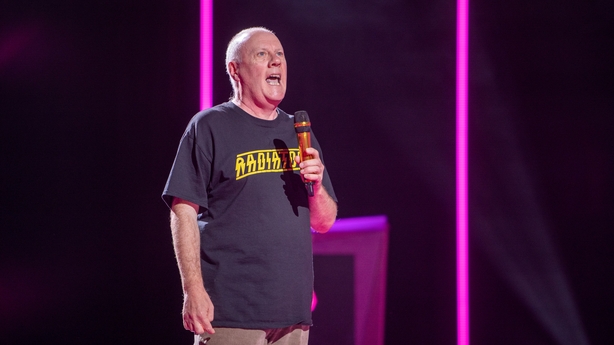 The list of songs appeared, and the only one I thought I'd manage was Papa Don't Preach by Madonna.
Big mistake number two.
As the backing track began and I looked at the screen displaying the lyrics, I hoped for a miracle - instead, reality smacked me full in the face.
I couldn't remember the tune to anything but the song title, I failed to find the key, and made an absolute show of myself, mumbling through the verses and squeaking through chorus after chorus.
---
NADINE says...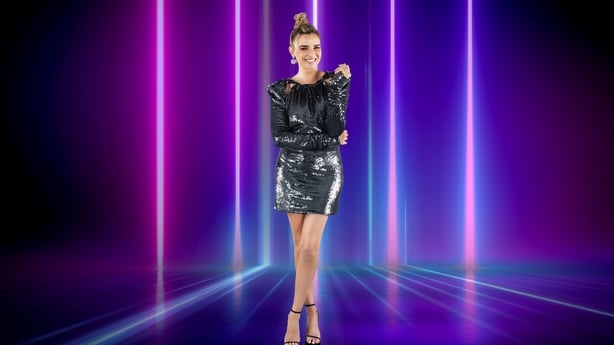 "I have done these sort of shows before. I'm usually the one on the other side. I find it difficult being on this side. Even when we owned a restaurant, hiring waitresses and chefs - I couldn't do it. I always felt uncomfortable.
"People are professionals. They have jobs. They do this for a living. You don't want to patronise someone that's going and doing it. It's just not for me.
"And I find it difficult as well if something's not great, to be like, 'Oh, that was great!' Because it's just not how you feel. I'd rather not speak at all.
"So thankfully, with the group of people that they've got, everybody's been really good.
---
Still, no real harm was done. Only one song was murdered in the process. My sense of inadequacy is nothing but a distant memory. I was way beyond that, in a galaxy of gloom far far away.
Once it was over - those three minutes took a mere dozen years off my life expectancy - I carried on as if I'd been Tony Bennett in his prime rather than a tone-deaf rabbit caught in headlights. I specifically remember telling a stunned Joey: "I sing in the key of Z" before shuffling off-stage.
Oddly enough, none of the other journalists buzzed in to claim they could sing better than me, even though it would've required Tom Cruise and the entire IMF team to be worse. Cowards!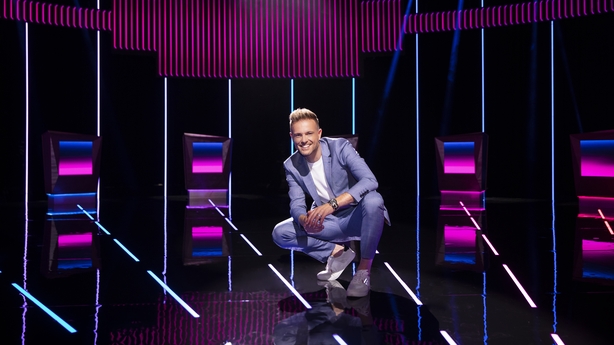 Still. Lesson learned.
How often have any of us watched a TV talent show and said: "I could do better than that!" It always looks soooooo much easier from the comfort of your sofa.
I know that participating in Last Singer Standing takes balls. Because I did it.
But doing it well takes balls, brains...and ability.
Think I'll stick to writing words rather than trying to sing them.
Last Singer Standing airs on RTÉ One on Saturday, October 23rd at 8.30pm