Netflix claim Squid Game has been watched by a "mind-boggling" 142 million households around the world, calling the programme "our biggest TV show ever".
The gorey dystopian Korean drama, written and directed by Hwang Dong-hyuk, follows desperate people who are invited to take part in a mystery game for a massive sum of money.
Last week the streaming giant said the programme had achieved the biggest series launch on the platform, seeing off competition from Bridgerton.
In a letter to shareholders on Wednesday, Netflix said: "Released on September 17, it has become our biggest TV show ever.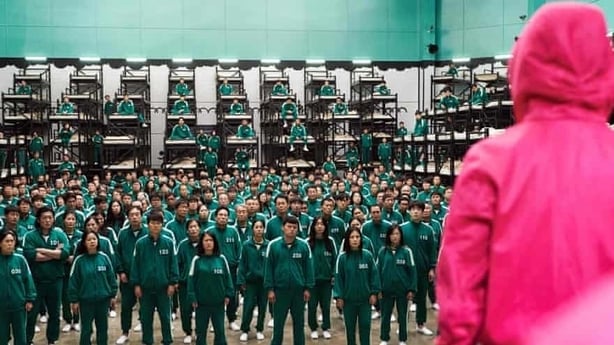 "A mind-boggling 142 million member households globally have chosen to watch the title in its first four weeks.
"The breadth of Squid Game's popularity is truly amazing; this show has been ranked as our number one programme in 94 countries (including the US).
"Like some of our other big hits, Squid Game has also pierced the cultural zeitgeist, spawning a Saturday Night Live skit and memes/clips on TikTok with more than 42 billion views.
"Demand for consumer products to celebrate the fandom for Squid Game is high and those items are on their way to retail now."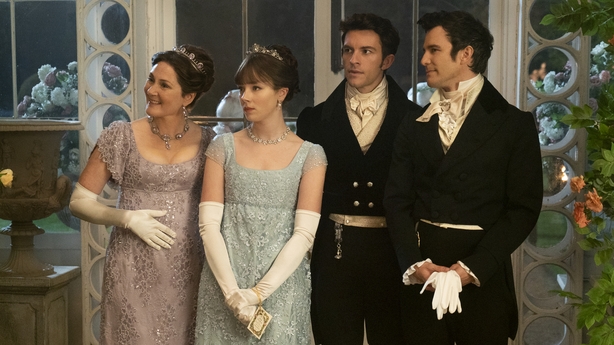 Raunchy period drama Bridgerton was watched by 82 million households in its first month.
The streaming giant also said the number of its subscribers around the world grew to 214 million during the last quarter after adding an additional 4.4 million customers.
Meanwhile, Netflix co-CEO Ted Sarandos is admitting that he "screwed up" his initial response to the controversy surrounding Dave Chappelle's latest stand-up special The Closer.
The show had been considered "transphobic" by a number of the company's employees.
According to TVLine, in an internal memo leaked on October 11, Sarandos acknowledged The Closer attracted controversy, but defended Chappelle's "artistic freedom".
He also said that Netflix had no plans to remove the special due to external pressure.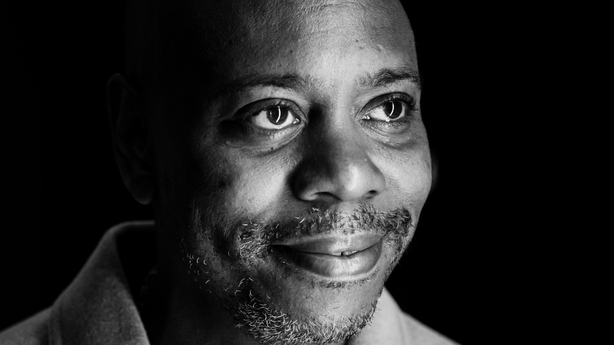 Then in a subsequent memo on October 13, Sarandos continued his defence of Chappelle, telling his staff that The Closer "doesn't directly translate to real-world harm" for the LGBTQ community.
"Obviously, I screwed up that internal communication," Sarandos told Variety in a new interview published on Tuesday October 20. "I should have led with a lot more humanity.
"Meaning, I had a group of employees who were definitely feeling pain and hurt from a decision we made. And I think that needs to be acknowledged up front before you get into the nuts and bolts of anything. I didn't do that."
Sarandos maintained that he does not believe Chappelle's remarks can be classified as "hate speech," and reiterated that Netflix has no plans to remove The Closer from its library.