They made quite an impact with their debut single, Chaise Longue, last June and now Isle of Wight duo Wet Leg have released their new song, Wet Dream. We asked them the BIG questions . . .
We need your consent to load this YouTube contentWe use YouTube to manage extra content that can set cookies on your device and collect data about your activity. Please review their details and accept them to load the content.Manage Preferences
Rhian Teasdale and Hester Chambers can count Paramore's Hayley Williams, Iggy Pop, Florence Welch and film critic Mark Kermode as fans and speaking about their new track, Teasdale says: "Wet Dream is a breakup song. It came about when one of my ex's went through a stage of texting me after we we'd broken up telling me that 'he had a dream about me'."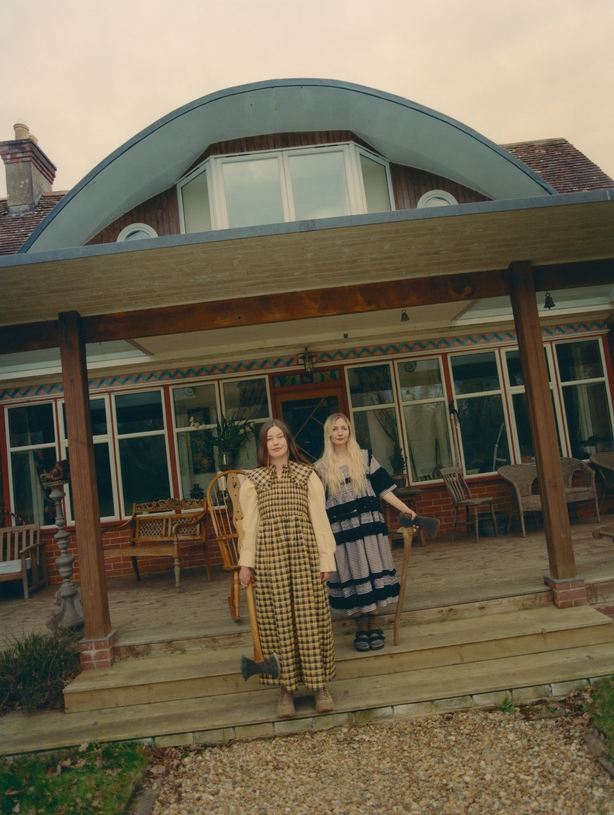 Having already become one of the most talked about bands at this summer's Latitude and Green Man Festivals as well as supporting the likes of Jungle and Declan McKenna on tour, Wet Leg sold out their own forthcoming headline shows in London, Glasgow, and Manchester.
They are also confirmed for Pitchfork Music Festival Paris and Amsterdam's London Calling as well as on support slots with Shame, Inhaler and Willie J Healey. A full UK tour for 2022 is due to be announced soon.
Tell us three things about yourselves . . .
We both share the same middle name.
We're from the Isle of Wight.
We've been friends since college.
How would you describe your music?
It's a bit all over the shop, I guess. A bit punk. A bit pop. But deffo not pop punk . . . Hmm Is it alt rock? I don't know.
Who are your musical inspirations?
Collectively we listen to a lot of different stuff, but I guess when we started Wet Leg we were listening to a lot of Big Thief, Best Coast, The Strokes, The Black Keys, and The Garden.
What are you most looking forward to post-lockdown?
Being able to travel to play shows. Snogging our friends at festivals.
What's your favourite song right now?
Katy J Pearson - Fix Me Up. The melodies running through this are just soooo coooool. Her voice is freakin' bomb also - and lyrically there's a lot there that l really connect with atm.
Favourite lyric of all time?
"There's vomit on his sweater already, mom's spaghetti." Eminem - Lose Yourself.
If you could only listen to one song for the rest of your life what would it be?
Wow that's a toughie. Umm ABBA's Dancing Queen. It's my internal soundtrack day-to-day anyway so I guess it could almost feel normal. What a horrible question. What a harrowing existence that'd be.
Where can people find your music/more information?
We're on all the usual streaming platforms. We also have a website. https://www.wetlegband.com it has all our tour dates and links to our music videos and that and you can also sign up to our mailing list if you wanna get exclusive VIP treatment, bby.