Love Island star Toby Aromolaran and his Mayo-born mother Victoria were Ray D'Arcy's guests on RTÉ Radio 1 on Wednesday, with the presenter finding the pair in the best of form as they shared their memories of Irish summers.
Victoria left Crossmolina for London in 1990, bringing Toby back home to his cousins in Co Mayo during his summer holidays.
"When I was a child, summer holidays come up, and my mum would just, like, throw me to Ireland," Toby recalled. "Like, 'Go there!' and I'd be like, 'Ok, cool'. [She would say] 'I'll be right back' and just leave! She'd go back to England!"
"I just dropped them off and then went back!" laughed Victoria.
"We didn't have a clue until she went!" continued Toby.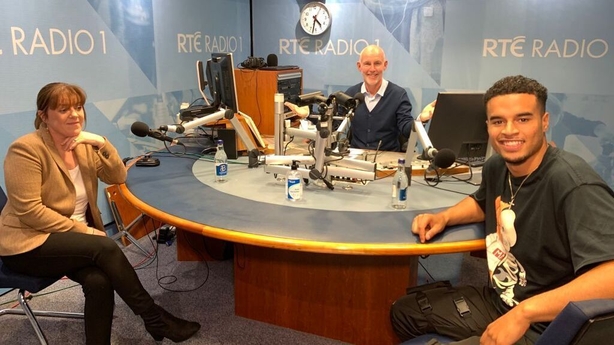 "I'd just say, 'Go out through the back door there' - and I'd be gone out through the front!" recounted Victoria.
"They went out from morning to night and they only came back when they were either dirty or hungry so that was it."
"That was the good old days," said Toby. "I was chasing frogs around in the fields, running after cows - it was weird!"
"I think you fell into a stream at one stage as well," offered Victoria.
"Lovely memories," said the host.
"Yeah, exactly," Toby agreed. "The best memories."
The semi-professional footballer is in a relationship with fellow Love Island contestant Chloe Burrows - his first girlfriend.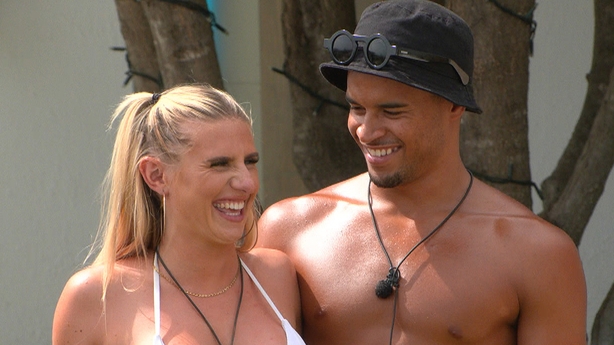 "[She's] The first girl he brought home," said Victoria. "She's beautiful. Absolutely beautiful."