RTÉ has announced a host of new shows for younger viewers airing this midterm and Halloween, including a star-studded art show led by Aisling Bea, Laura Whitmore and Dermot Whelan.
Storytellers, the show from Irish comic book artist Will Sliney, is part drawing show and part animated adventure, teaching budding young artists using the most powerful weapon in the world - a pencil.
The series will tell the epic tale of a fearless young Viking mapmaker Freya (Laura Whitmore) and the wise cracking floating sentient stone Ogham (Aisling Bea) as they recruit a team of young artists to embark on a time travelling quest to stop the world's most famous art works from falling into the hands of the Chronicle (Dermot Whelan) and his evil henchmen.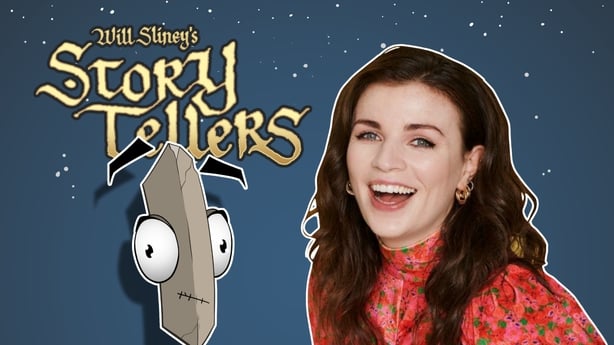 The series, coming to RTÉ2 and RTÉ Player from October 25 at 12.05pm, also features inspirational animated versions of presenter and writer Dawn O'Porter, WWE Superstar wrestler Stephen Farrelly and The Young Offenders star Demi Isaac Oviawe, all of whom voice their own characters.
Commenting on the series, Marvel comics artist Sliney said: "Storytellers is a show that I hope will inspire the next generation of young Irish artists, writers, comic book artists and animators.
"I want to both teach kids how to draw and tell a story, and to emphasise that drawing is a skill not a talent and that there are real careers out there for artists.
"If a kid from a small fishing village in Cork can become a Marvel comic book artist, anyone can."
Also coming to RTÉ later this month is A Breath of Fresh Scare, a spooky new series of animated shorts from seven Irish companies.
Starting on October 23 on RTÉjr and October 25 on RTÉ2, the series includes the Halloween origin story in Samhain, Nana's Terrifying Zoom Call, a scarily catchy musical interlude called I Wanna Be A Werewolf and Ghost Dog which tells the heartwarming tale of one girl and her dog.
There is also Dagda's Harp, which mashes up elements of folklore and modern-day inner-city life to one hell of a funky soundtrack, Cliodhna, Queen of the Banshees, the tale of a little banshee girl trying to fit in at Halloween, and Academy Award shortlisted company And Maps And Plans' Empty Little People.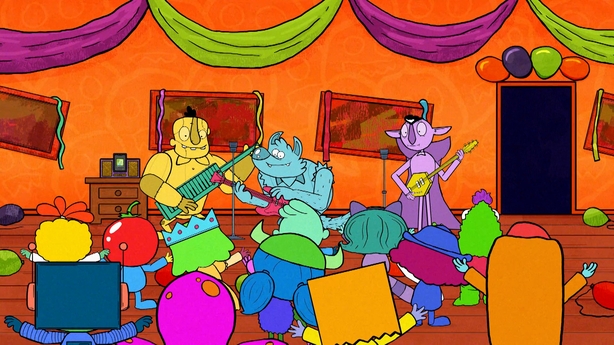 X Marks the Spot from director Hugh O'Conor (Metal Heart) stars Kin actress Clare Dunne and tells the story of Sam, whose amateur detective skills are put to the test when she suspects Granuaile the Pirate Queen has moved in next door.
The heartwarming tale about the importance of being yourself, even when you feel the pressure to blend in, airs on October 25 on RTÉ2 at 2.55pm.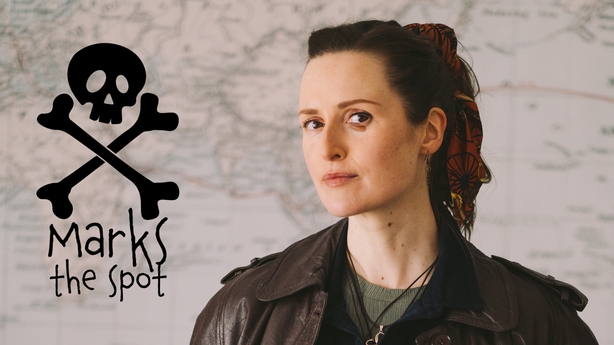 Daily on RTÉ2 and RTÉjr from October 25, Critters TV is back for a new run. Featuring stunning live-action documentary footage and hilarious 2D-animated character animation, Critters TV is designed to educate young Irish viewers about the unique natural world on their doorsteps.
Into November, new series Bush Kids, airing from November 1 at 3.50pm, sees bushcraft and survival expert Tom Ban bringing four lucky families out of the comfort of their own homes and away from phone screens, to take them on an adventure into the wild.
With each family given a different type of habitat to explore, Tom will teach them a wide range of survival skills, from lighting fires, catching and cooking food, building shelter and learning to battle the elements.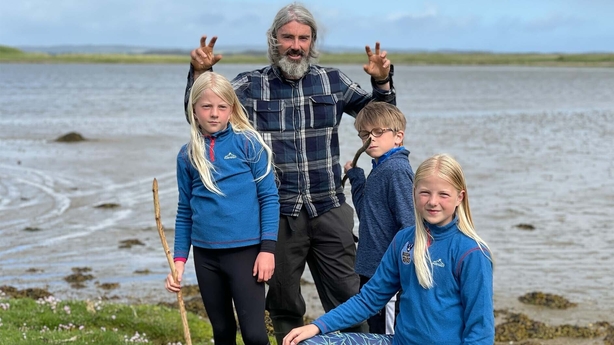 RTÉjr Radio has made sure to turn the lights off and the scares up this Halloween!
Last Halloween RTÉjr Radio had our airwaves taken over by a zombie and a vampire to share ghoulish tales to scare and delight all the family in the run-up to Samhain. Written by Peter Dunne and produced by Liam Geraghty, listen if you dare! Spooky FM series one and series two can be heard via the podcast feed or tune in every Friday night at 7pm to get chilled to the bone.
As part of the Siamsa Tíre Associate Artist scheme in Tralee, it commissioned Olivia Hope to research Celtic folklore and to develop a new story inspired by the traditions and beliefs associated with Samhain, a time when the light of summer yields to the darkness of winter and imaginations are able to flourish in the shadows. Olivia's imagination flourished and her story, A Way Home/Slí Abhaile, is the inspiration for this major art exhibition for children. She collaborated with 20 illustrators and artists who have coloured her story with magic and life. The RTÉjr Radio team have made a spellbinding audio version of the original story. Featuring actors young and old from the Tralee area and inviting listeners to join the table this Samhain. Available Halloween week on the RTÉjr Podcast or listen in at 4pm on the 31st October.
Master storyteller Steve Lally returns with a mini-series of terrifying tales at 6.30pm each evening until Halloween from Thursday, October 28 or listen via the RTÉjr Podcast.
Join Lola Panforté, crack ghosthunter and bona fide kid, as she once again ventures into one of the most haunted houses in Ireland to uncover the most ghoulish of music and the ghostly gruesomes that reside within. Halloween at 11am or listen back via the radio page.
Elsewhere, His Dark Materials, the HBO/BBC fantasy series starring Ruth Wilson and featuring Irish actors Simone Kirby and Andrew Scott comes to RTÉ One afternoons at 4.35pm from October 31.
And, movies for younger viewers across the midterm week include Pirates of the Caribbean: Dead Men Tell No Tales, Against The Wild -The Great Elephant Adventure, Against The Wild- Survive the Serengeti, Annabelle Hooper and the Ghosts of Nantucket and Ghostbusters 2.