Who doesn't love Lucy Kennedy? John Byrne chats to the TV presenter, who's back on the box with Living with Lucy.
Over the years since I first met Lucy Kennedy, back in the day when she was playing third banana to Podge and Rodge, she hasn't changed at all. Great craic, full of energy, and zero bull.
She's just Lucy.
Which is why Living With Lucy was the best move in her TV career. Because what you get here is 100% Lucy and at least a flavour of whoever's agreed to shack up with her for a few days.
Sometimes Lucy - and the viewers - got more than might have been bargained for, but sure that's part of the unpredictable fun of it all.It began back in 2008 and it was called Livin' With Lucy. Since then it (and Lucy) departed RTE and moved to what's now Virgin Media Ireland, acquiring that extra 'g' in the meantime.
The show also got a lockdown makeover, appearing last time as Lodging with Lucy.
But now she's back. Living With again. First up, Kerry gaelic football legend and analyst, Pat Spillane.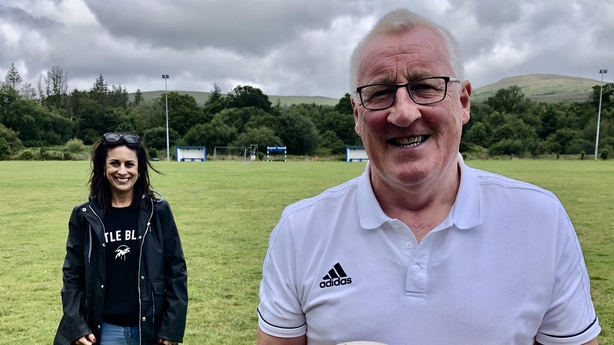 John Byrne: How has the pandemic been for you Lucy?
Lucy Kennedy: It's been a strange out' thing. The last year-and-a-half has almost been like a blur.
But it was fine in that I was working from home. I've since moved to Classic Hits Radio, but I was on Radio Nova. So literally, since the last time I was talking to you, I've been broadcasting from my dining room. With one of my children. Under the table, unplugging wires, while pretty much live on air.
And homeschooling the other two, while basically potty-training a dog.
So it's been an interesting year-and-a-half.
But it's good to feel that life is slightly resuming a semblance of normality now, which I like. For example, I was in the UK living with [former footballer] Paul Gascoigne. I didn't expect that to happen. Y'know, I didn't expect to ever travel again. It's weird being on an aeroplane again.
It's fine, but it's different now . . . you're aware you're in a pandemic, but you feel safe.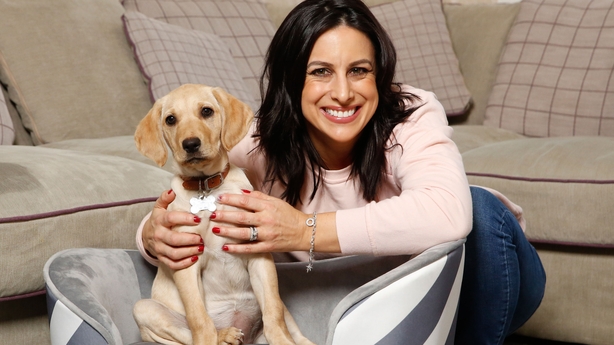 What about yourself and Gazza? Were you guys masked up and all?
We were when we had to be. You can't. You know, it's like if you go on to The Late Late Show, you're interviewed without a mask on. So we just kept our distance at all times. It'a a weird feeling. We had to keep the two meters apart.
And you're literally a hands-on person!
I am. Yeah! Well, of course, when you're living with somebody, you're touching the same kettle, you know what I mean? I was just flying through wipes ands sanitiser. And obviously, the crew are all masked-up. And they're aware.
There's a lot going on in the background during film, and I'm very mindful of it. It's not completely normal, but it's as normal as it can be. And I'm delighted to be back living with people.
Living with Lucy is just - I love it! I think I've lived with 45 celebrities at this stage and I'll never grow tired of it.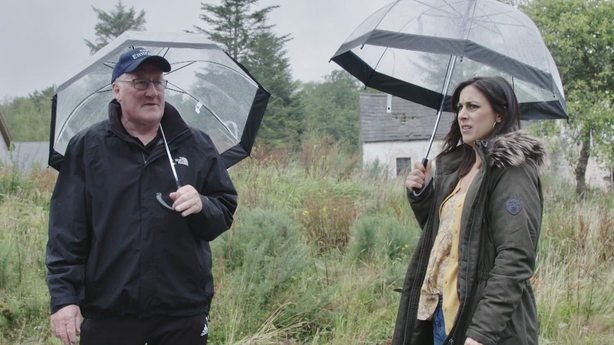 It's 13 years now. Blimey.
Yeah. 13 years. I did the first one for RTÉ and they were half-hour slots on RTÉ 2. I did three series, and then I basically had my second child, and then I moved to what was then TV3, and then started doing it again five years ago. We had a four-year break.
But I always knew it would come back. I just didn't know when. Because people loved it on RTÉ.
It's whole beyond the front door thing, isn't it? The opportunity to glimpse into the everyday lives of these people.
And we're a naturally nosey nation. It's like Room to Improve. I will never get bored with Room to Improve. You'll always need to renovate a house, so it's still very interesting.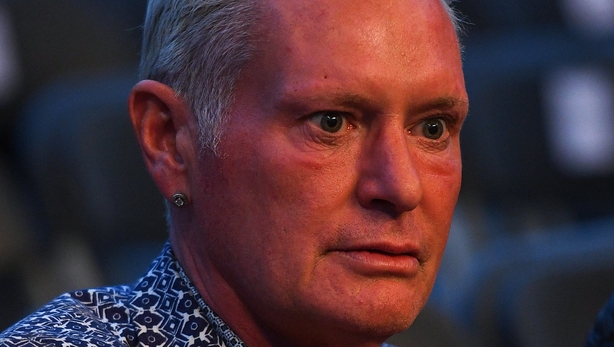 Living with Lucy is the same kind of format, in that it's as current as the celebrity you're living with, so nobody's going to get bored with it. The next person who answers that front door could be very current - it's just that there's so many people.
I could do it for ever. And I'd love to.
So tell us about the opening episode . . .
Well, first up it's Pat Spillane. I went down to Kerry and Pat tried to teach me about GAA. I still haven't got a clue what he was talking about. He was great craic, him and his wife Rosarii, and I lived in a granny flat right beside them.
He was trying to teach me how to kick through the posts. He eventually gave up and then we went for a pint. He's great craic and he talks a lot. I'd imagine that when he and I talk at the same time, it's just white noise.
Living with Lucy, 9pm on Mondays, Virgin Media One