Kristen Stewart has revealed she was so nervous ahead of playing Diana, Princess of Wales in the film Spencer that she "couldn't open my mouth for two weeks before we started shooting".
The Twilight star has been Oscar-tipped for her performance in the drama, which opens in Irish cinemas on 5 November. It is set over three days at the British royal country residence Sandringham in Norfolk during Christmas 1991, before Diana separated from her husband Prince Charles.
Speaking to BBC News, Stewart said of her pre-shooting nerves: "I had TMJ [temporomandibular joint disorder, meaning her jaw stayed shut] to the point where I was like, completely locked up.
"I was like, 'Huh, I guess I'm really nervous' - I was really tripping out until we started."
She researched extensively for the role in the film from Chilean director Pablo Larraín, who encouraged her to "relax and trust the process".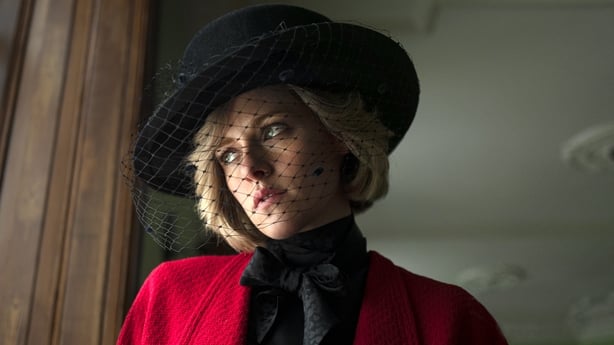 "I didn't have the most developed or defined relationship with the royal family in general," Stewart said of her knowledge before she began preparing for the role. "I didn't grow up following the sort of saga.
"Obviously, I do live on Planet Earth, and her impact was so immense and emotional, even for somebody [like me] who was seven when she passed away.
"I read everything, I wanted every photo... watched all the interviews that I could get my hands on.
"I watched The Crown, I watched every iteration of interpretation. I just tried to absorb her in an emotional and general way, and then trust the process, and expect her to show up."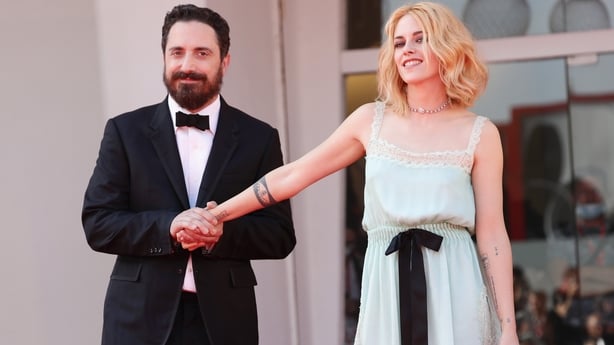 Stewart said there was a certain responsibility that came with playing such a well-known public figure, and that she needed to base her portrayal on her own feelings on Diana.
"I felt I wanted to protect her," she said. "I had to just not focus on other people's idea of her, and really focus on my own. And that in itself was just so distinct and specific to me.
"I think to do her justice is to allow her to be impulsive. Anything I watched her in, whether it was an interview, or even in a still photograph, it always feels unpredictable. Like you don't know what's going to happen.
We need your consent to load this YouTube contentWe use YouTube to manage extra content that can set cookies on your device and collect data about your activity. Please review their details and accept them to load the content.Manage Preferences
"And it's because she has this vulnerability and this raw emotion that she cannot conceal. There's no way to do a perfect impression of that.
"You have to feel it, and it has to be yours. So, I think I just had to relax."
She added: "I felt such love for her and still do... I wish I could ask her if she thinks I'm doing a good job."