Brian Foley, bassist with legendary Dublin band The Blades, has released his second album under the name Boy One. We asked him the BIG questions . . .
Calm Before The Storm is the follow up to his 2017 debut album, Red Letter Day, and is available in Tower Records, Freebird, Sound Cellar in Dublin, Music Zone down in Cork and on digital sites.
We need your consent to load this Spotify contentWe use Spotify to manage extra content that can set cookies on your device and collect data about your activity. Please review their details and accept them to load the content.Manage Preferences
Last year, Brian dedicated his song, Broken Skies, to climate change activist Greta Thunberg - with a little help from David Attenborough.
He says the recording of the new album was very much a stop start affair interspersed by lockdowns, restricted travel, and social distancing.
However, most of the songs were written before Covid reared its ugly head and so a variety of topics are tackled including white collar crime, loneliness, and domestic violence.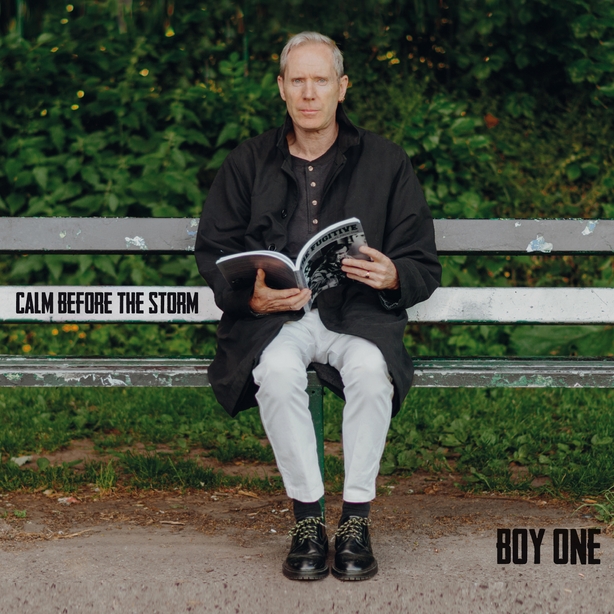 However, Brian says on the whole the album is an optimistic affair sprinkled with its share of love songs such as the opening track Too Blind to See, and glam rock, Summer love song, Footprints in the Sand.
The Blades play their first Dublin gig in two years when they appear at The Academy on Sunday, December 12.
Tell us three things about yourself . . .
I have a twin brother
One Good Friday I discovered a man unconscious at the bottom of the stairs in a house I was a tenant. The headline in the Evening Press the next day was: "Easter burglar's downfall".
In 1992 when my wife and I were on honeymoon in New York, we appeared (along with a few dozen extras) in a Jon Bon Jovi video for their song Keep the Faith.
How would you describe your music?
Mostly indie pop with a smattering of slow ballads.
Who are your musical inspirations?
The Beatles, Motown, Randy Newman, and Glam Rock.
What was the first gig you ever went to and the first record you ever bought/downloaded?
The first gig I went to was Slade in the National Stadium, Dublin on St Patricks Day 1973. The ticket cost 75 pence. First record bought was Let it Be by The Beatles.
What's your favourite song right now?
No Time to Die by Billie Eilish.
Favourite lyric of all time?
My Funny Valentine.
If you could only listen to one song for the rest of your life, what would it be?
Any song that sends me asleep.
Where can people find your music/more information?
Physical copies in Tower records, Freebird, and Sound Cellar in Dublin, and Music Zone in Cork. Digital copies at Bandcamp and iTunes. More details at my website.