Proud mum Rosanna Davision recalled her shock when she learned she was pregnant with twins during lockdown last year, admitting: "It took me a while to believe it."
"It's been some journey," Ryan Tubridy said as he introduced her on Friday's edition of The Late Late Show.
In February 2019, Rosanna and her husband Wes Quirke became parents to daughter Sophia, born by surrogate.
We need your consent to load this YouTube contentWe use YouTube to manage extra content that can set cookies on your device and collect data about your activity. Please review their details and accept them to load the content.Manage Preferences
Returning to The Late Late a year later, Davison shared the news that the couple made the difficult decision to go down the surrogacy route after her experience of 14 miscarriages.
"I was convinced I was unable to carry my own baby," she told Ryan this time around.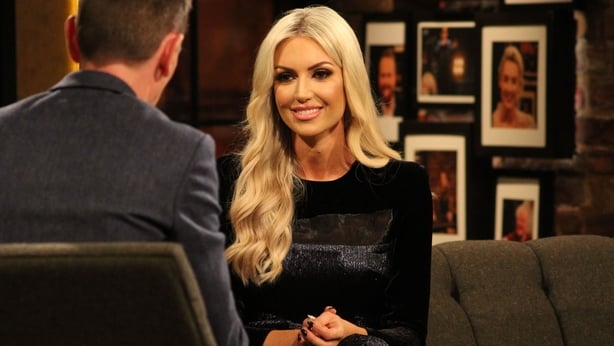 "I'd been told by a doctor that I would probably never have my own child, and I'd become very comfortable telling people openly - strangers and friends - that I was the girl who couldn't have a baby without medical intervention. That was my identity."
She didn't know at the time, but she was actually pregnant when she was on The Late Late Show last year.
"The irony. When I was actually on here the last time, I was actually 10 weeks pregnant. The irony of me coming on here to say I couldn't have a baby, while I was pregnant."
She added: "I was feeling extremely tired, and little bits of nausea on and off during January and February last year. But I had a newborn. I was putting it down to the fact Sophia was a party animal and was keeping us up all night."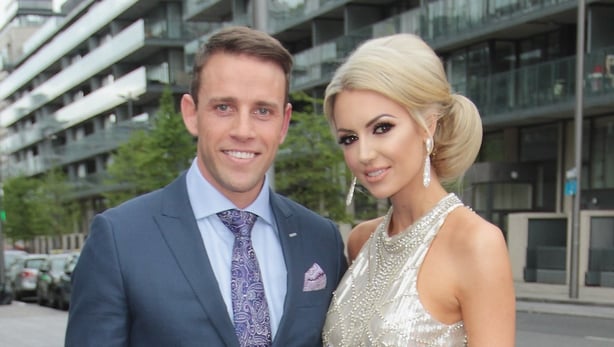 Unfortunately, soon after Rosanna suffered another miscarriage. Her 15th. But that sad experience had a positive side. She was told to be very careful and avoid a pregnancy as she's be very fertile.
"I think my reaction shocked them," she recalled. "I said, this is amazing. I've never got this far in pregnancy. I was just stunned."
Then in April, "I was feeling increasingly tired again and light-headed" and so she took a pregnancy test. It turned out positive.
She went to see a doctor, who told her she'd an empty sac, but told her to come back the next week for another check.
" I went back the next week and the doctor detected a heartbeat. I had everything filmed and when I got home to Wes I just burst into tears." She was about six-and-a-half weeks pregnant.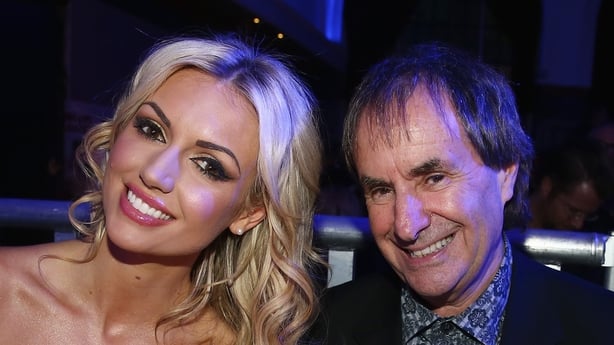 Back in again, both Rosanna and the doc spotted "another object, to the left of the embryo.
"I said it's twins, isn't it?" It was twins!
"It was just the most extraordinary feeling," she told Ryan. "It took me a while to believe it."
Oscar and Hugo came along.
"Last November they came into the world, and it's been a real roller coaster ever since."
With a great big smile on her face, she told Ryan: "It's as chaotic, and as messy, and noisy, and as fun as you would imagine, having three under-twos."