RTÉ Entertainment's John Byrne chats with Rocky Horror Show star Kristian Lavercombe about the show's enduring appeal – and the welcome return of live theatre.
It's just great to have live entertainment back again. Not just for fans of the showtime experience, but perhaps even more so for the folk involved, both on and off stage.
Kristian Lavercombe has appeared in The Rocky Horror Show nearly 2,000 times – but he's never got a buzz as big as the one he's currently experiencing.
After 18 months of lockdown due to Covid-19, the likes of Dublin's Bord Gais Energy Theatre is back open for business, with Richard O'Brien's much-loved musical currently on show.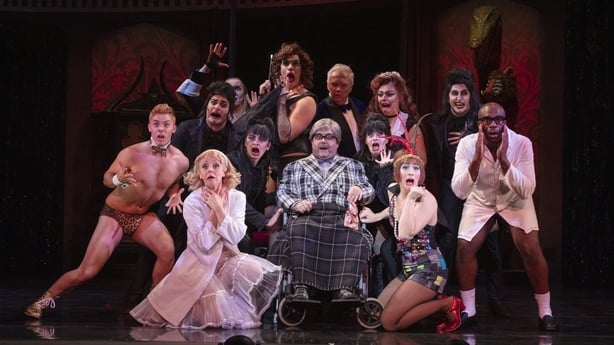 Welsh actor Lavercombe has played the key role of Riff Raff - originally played by creator Richard O'Brien - for many years and in several productions, but after so long without an audience to perform in front of, he's delighted to be back on stage.
"It's so good," he says, as we catch up the morning after the show's opening night back in Dublin. "And do you know what's different now? None of us take it for granted.
"We've got a fabulous cast that all work really hard – no one ever complains any more!
"They're very, very grateful to be there, and I think the audiences can tell when they come and see the show that we're very grateful to be up there doing what we do."
For a show that was first produced for the stage back in 1973, and then became a cult movie classic when it was filmed in 1975, and re-titled The Rocky Horror Picture Show.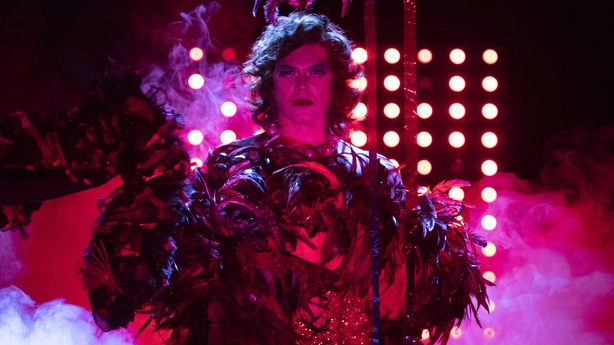 A humorous tribute to the sci-fi and horror B movies of the early-to-mid 20th Century, the musical tells the story of Janet and Brad, a newly engaged couple caught in a storm, who then call to the home of a mad transvestite scientist, Dr Frank-N-Furter.
As well as taking a shine to the wide-eyed and naïve Janet and Brad, the doc unveils his new creation, a Frankenstein-style monster in the form of an artificially made, fully grown, physically perfect muscle man named Rocky.
"It's remarkably ageless," says Kristian as we discuss the show's durability. "All the other show from that era have kind of fallen off and nobody knows what they are anymore, but Rocky Horror still plays to packed audiences, all over the UK and all around the world, Ireland, Europe.
"I can only imagine how shocking it must have been in the early 1970s. I know the Seventies were quite wild," he laughs. "It's still pushing boundaries 47 years on. And the show means a lot to so many people.
"When it comes down to it, it's just a lot of fun," he adds. "And because people get dressed up and come along . . . you don't get that with a lot of other shows."
Talking of fun, Kristian and the rest of the Rocky Horror Show cast are looking forward to spending some time checking out Dublin while they're here. And while post-show late nights are out, they still want to have a good time.
"Visiting Dublin is one of the highlights for us on the tour," he insists. "And it's a long tour. I think it's a year long. Dublin was one of the ones we were really looking forward to, because it's such a fabulous city.
"It feels like we're on holiday here in Dublin, even though we're not. We're hoping this week to really make the most of it. We absolutely love the place."
And while the old cliché of hard-partying thespians is very much a thing of the past, he insists. "We don't party too much, but we will have a Guinness after the show," he says. "It would be a crime not to!"
The mood among the cast is really buoyant, and it pays off at showtime as everyone gives it loads and the night just flies in.
The cast includes another long-term Rocky Horror Show favourite, Haley Flaherty as Janet. Frank-N-Furter is played by Stephen Webb (whose CV includes Jersey Boys and Legally Blonde), while Philip Franks (The Darling Buds of May) is superb as The Narrator.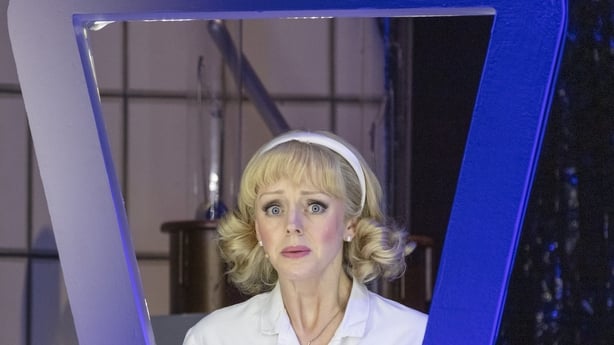 "After 18 months of people not being able to see shows, I think that Rocky Horror is the perfect show to come along to, mainly because you're guaranteed a good time," says Kristian as we wrap up our chat. "It's a guaranteed party, it really is.
"You don't have to dress up, and there are great people in that audience. You're basically going to have good time. And at this time, theatre really needs your support.
"This is the time to get out and have a good time."
The Rocky Horror Show runs at Dublin's Bord Gais Energy Theatre until October 9. Tickets are available from Ticketmaster.