Star Trek actor William Shatner (90) is set to become the oldest person ever to go into space when he lifts off with Jeff Bezos's Blue Origin Crew on October 12.
According to a statement on Monday, "Today, Blue Origin announced actor William Shatner and Audrey Powers, Blue Origin's Vice President of Mission & Flight Operations, will fly on board New Shepard NS-18.
So now I can say something. Yes, it's true; I'm going to be a "rocket man!" 😝🤣 https://t.co/B2jFeXrr6L

— William Shatner (@WilliamShatner) October 4, 2021
"They will join crewmates Chris Boshuizen and Glen de Vries for the flight which lifts off from Launch Site One on October 12."
Shatner, who played Captain Kirk in Star Trek, has shared his excitement about his maiden voyage to the stars, tweeting, "I've heard about space for a long time now. I'm taking the opportunity to see it for myself. What a miracle."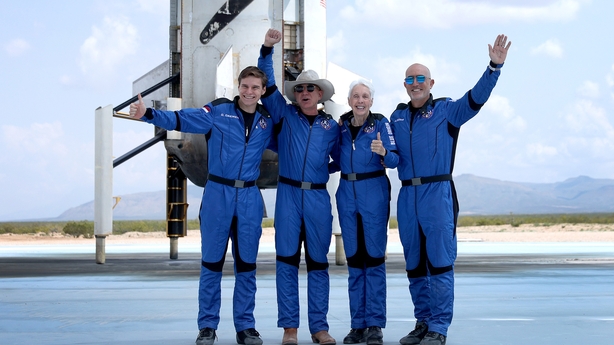 According to reports, the 15-minute civilian voyage will be filmed for a documentary.
Shatner, who also starred in Boston Legal, has previously spoken about his ambition to go to space, and he shared a Photoshopped image of himself in a spacesuit last year.
He tweeted the image to NASA asking whether he could join the SpaceX Crew Dragon Demo-2's commercial spaceflight to the International Space Station, writing: "Just in case; the suit does fit!"
He also hinted at San Diego Comic-Con earlier in this year that he would be heading to the edge of space.
"There's a possibility that I'm going to go up for a brief moment and come back down." He said during a panel discussion.
Live launch coverage of Shatner's trip begins on BlueOrigin.com at T-90 minutes, with lift-off scheduled for 8.30am CDT / 2.30pm GMT from Launch Site One in West Texas.
Bezos and his crew took their first flight to the edge of space in July, reaching an altitude of 66.5miles where they experienced zero gravity for a few minutes before returning to Earth.