Charlize Theron has reprised her role as Morticia Addams in new animated sequel Addams Family 2 and she says the spooky but loving matriarch "weirdly" reminds her of her own mother.
In the movie, which is out this Friday, child genius Wednesday Addams goes through a crisis of identity when she learns that she may have been switched at birth and may not be an Addams at all.
To bring the family closer together at this time of crisis, Gomez whisks the whole creepy clan on a road trip across the country during which Wednesday finds out more about her upbringing.
We need your consent to load this YouTube contentWe use YouTube to manage extra content that can set cookies on your device and collect data about your activity. Please review their details and accept them to load the content.Manage Preferences
It creates real parenting challenges for Gomez and Morticia and speaking to RTÉ Entertainment, Theron said, "Morticia weirdly reminded me of my mom. My mom was very dry when I was growing up, my mom never talked to me like I was a kid.
"Obviously, she talked to me age appropriately, but she talked to me like a regular person and I always remember as a kid it was weird hearing other moms being cute with their kids. Imagine! Little kids in their brains going, `what are you doing? Just be normal'.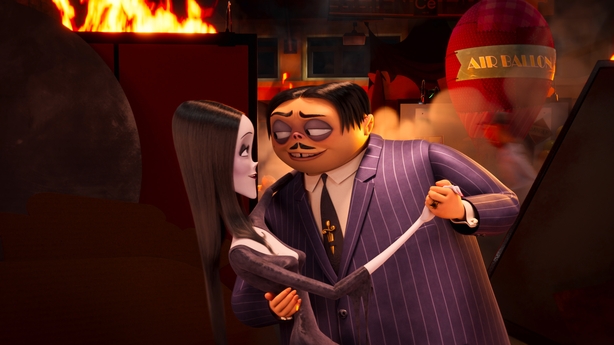 "I think our construct of family and in particular warmth and love for kids tends to be cutesy and Morticia broke that mould and her dry, earnest directness to her children to personifies who she really is as an individual and her love for her kids is authentic in that personality."
Theron, who won an Oscar for her lead role in Monster, added that during the making of Addams Family 2 she felt the presence of Angelica Huston, who turned in the definitive performance as Morticia in Barry Sonnenfeld's superb Addams Family movies in the nineties.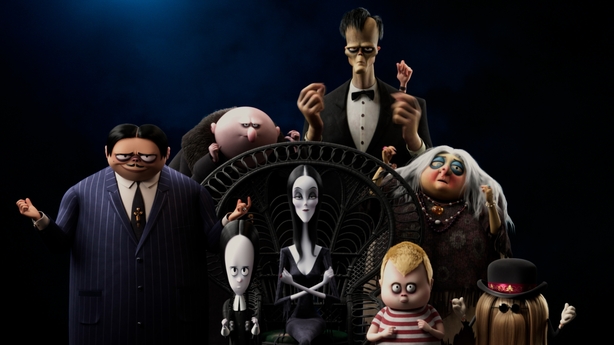 "I cannot say enough about what a fan I am of Angelica and not just in the Addams Family movies she made," she said. "To me she is such an icon.
"It was incredibly intimidating to think that I was even going to remotely try to do what she did as Morticia so the more I let go of the idea that I was never going to be able to do what she did and the more I embraced what I could bring to this the more I started enjoying it."
Alan Corr @CorrAlan
Addams Family 2 is in cinemas this Friday.