Emmett J Scanlan, who plays Jimmy Kinsella in Kin, has said he learned "so much" from his fellow cast members while filming the show.
The eight-part RTÉ crime drama sees Scanlan appear opposite acclaimed actors including Ciarán Hinds, Clare Dunne, Charlie Cox, Aidan Gillen and Maria Doyle Kennedy.
Speaking ahead of Sunday night's eagerly-anticipated third instalment, Scanlan recalled filming the show in Dublin during the pandemic last year, and how the experience brought the whole cast closer.
"It was impossible to go onto this set and not learn from Maria Doyle Kennedy or Aidan Gillen, who side-note is one of the funniest human beings I've ever met, and Clare Dunne who is astonishing. To get to dance opposite people that I'm a fan of, I thought was great.
"This might sound cheesy but we were making Kin while shooting Kin, if that makes sense. We really became a close family.
"Myself, Sam [Keeley] and Charlie [Cox] lived in the same apartment block so we trained together, we swam together in Vico, or the Forty Foot, or Sandymount. It was a beautiful time."
The Dublin-born star was also full of praise for English actor Charlie Cox, who plays his brother Michael Kinsella in the show.
"Charlie Cox is the only Englishman on the set, with a fantastic Irish accent. The last time I heard an Irish accent that good was Normal People, Daisy [Edgar-Jones], I couldn't believe she was English," Scanlan said.
"Charlie is one of the most beautiful, gorgeous human beings that I've ever treaded the boards with. I was a fan of his from the Daredevil days, I thought he was astonishing in it. He takes his craft very seriously, I watched him on set and I learned so much for him."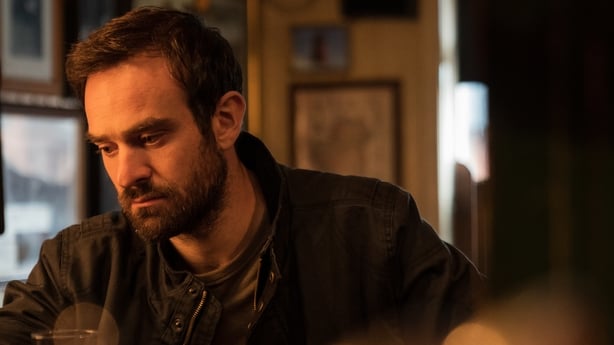 Scanlan, well known for previous TV roles in Peaky Blinders, The Fall and Hollyoaks, knew that he was signing up to something special after he read the scripts for Kin.
"When I signed up to this show in the first place in 2020, the height of the pandemic, I knew by reading the scripts and the audition scenes alone that it was something that I'd never seen before," he shared.
"I loved how subtle it was and how different it was and how it wasn't the usual, it was very unexpected.
"When I was reading this, and I was devouring the scripts in one sitting, I knew it was special. That said, you hope for the best but it's impossible to tell whether it will translate.
"I was hoping that it was going to be a success, and long may it continue."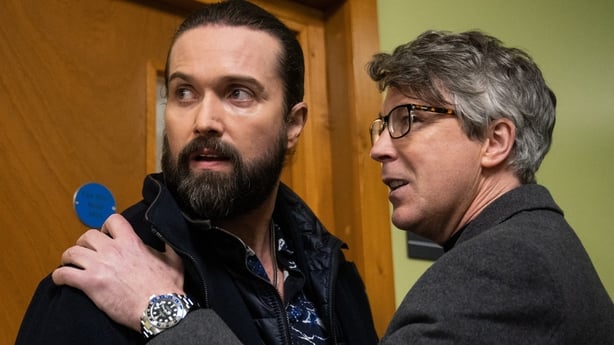 The 42-year-old actor said filming such heavy-hitting material was "difficult", but "very therapeutic" and "really rewarding". Doing a huge amount of homework before shooting was his way of preparing to get into the mindset of his character Jimmy, a criminal gang member who loses his innocent son in the crossfire of a gangland war.
"I do my study, I do my research, and work extensively on it, so by the time I get on set, to dance with the script, and the director, and everyone's vision and the cast, all my homework is done for me," he said.
"It allows me to play, it allows me to change and evolve and allow the scene to go where it may organically."
When asked about claims that the show "glamourises" violence, Scanlan responded: "My own personal belief is it doesn't glamourise violence and that's not its intention.
"If you watched a single frame of Kin you'd know that its intention is to tell a story, hopefully a very entertaining, thrilling story about family. It's eight hours of story, so hop on board or don't.
"The narrative isn't motivated by greed, or power, or status, or violence, like other shows of its ilk might be, which by the way is completely fine, there's nothing wrong with that either.
"Kin is motivated by loss, grief, family, justice, compassion, loyalty, and whether you like it or not, pure unadulterated rage and revenge, because the thought of losing an innocent child, for any parent, would bring all that to the forefront.
"As a parent, there's nothing I wouldn't do to protect mine, and failing that, there's nothing I wouldn't to do get justice."
Kin continues Sunday, September 26 at 9.30pm on RTÉ One with catch-up on RTÉ Player.