There's a documentary about the time when the England rugby side was The Team That Turned Up, Christina Hendricks is the focus of Off Camera, the Hairy Bikers are back, and Taskmaster returns . . .
Pick of the Day
The Team That Turned Up, 10.15pm, RTÉ One
As someone with zero interest in rugby, I must point out that this Luke McManus-directed documentary isn't merely about the sport.
It's more about the very incendiary times lived on the island of Ireland during the early 1970s, when the Troubles really took hold and - to their shame - the likes of the Scotland and Wales rugby teams refused to travel here.
This is the story of how the England rugby team received a standing ovation at Lansdowne Road at the height of the Troubles when they travelled to Dublin for a Five Nations match in 1973.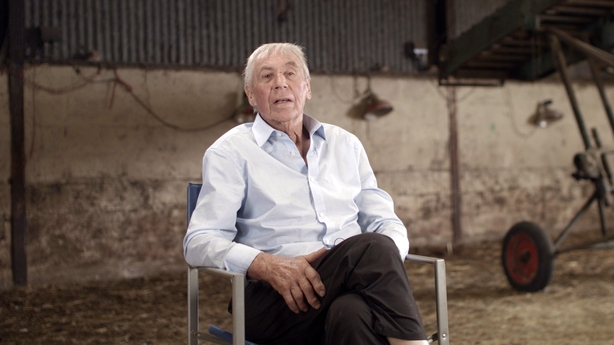 After England lost the match, one of their players, the recently deceased John Pullin (above), famously said at the after dinner banquet: "We might not be much good, but at least we turn up".
Oddly enough, the fixture in focus is the only rugby international I've ever attended.
Don't Miss
Christina Hendricks: Off Camera, 10.00pm, Sky Arts
Streaming on NOW
I first remember seeing Christina Hendricks nearly 20 years ago in the classic sci-fi western Firefly - and even then she had an irresistible screen presence, as well as looking amazing.
It was no wonder she became so central to Mad Men as the ambitious Joan Harris.
We need your consent to load this YouTube contentWe use YouTube to manage extra content that can set cookies on your device and collect data about your activity. Please review their details and accept them to load the content.Manage Preferences
Here, Hendricks joins photographer Sam Jones for a candid chat on a variety of topics.
They include why her dad's such a tough audience, how she once lost feeling in her hands and feet on stage, and how she dealt with bullying in high school.
Cheap Irish Homes, 8.30pm, RTÉ One
The housing crisis in Ireland is beyond obscene these days, but here's a show that tries to help people get on that first rung of the increasingly exclusive property ladder.
This week Maggie Molloy and Kieran McCarthy help Dublin civil servant Miriam see potential remote working opportunities as they show her the great value homes that Roscommon has to offer.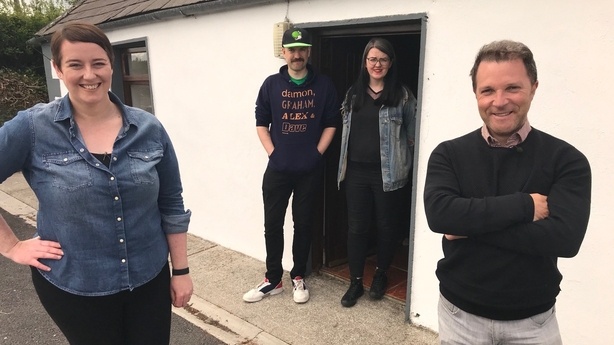 New or Returning Shows
Taskmaster, 9.00pm, Channel 4
Greg Davies continues his dominance of the small screen - he's currently hosting the revived Never Mind the Buzzcocks on Sky Max, as well as creating, writing and starring in BBC comedy The Cleaner - as he returns to hosting duties on this silly-but-entertaining show.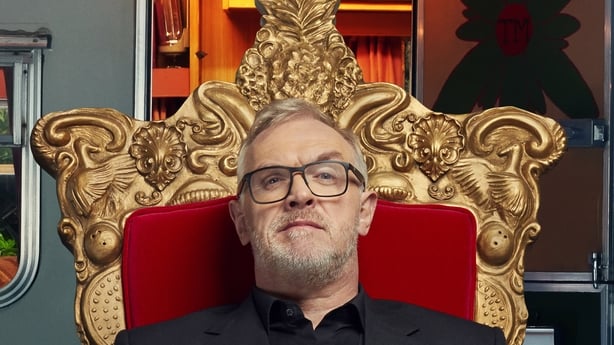 Davies (above, on the Taskmaster throne) sets tasks to a team of celebs comprising Alan Davies, Desiree Burch, Guz Khan, Morgana Robinson and Victoria Coren Mitchell.
The first set of challenges features with tasks featuring creepers, catapults and one (fake) cactus.
As usual, Greg's loyal sidekick Alex Horne offers the intrepid contenders moral support.
The Hairy Bikers Go North, 8.00pm, BBC Two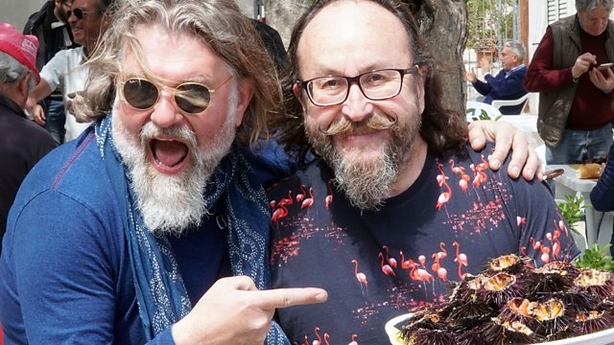 Simon King and Dave Myers explore the best of northern British food on a road trip from east to west.
They begin in Lancashire, in the Trough of Bowland, and end at Notarianni's famous ice cream shop.
The Bikers cook a traditional steak, mushroom and ale pie, a cheese-lover's lasagna and an apparently stunning gin and lime key lime pie.
Moving West, 9.00pm, TG4
Mary Kennedy's become a welcome presence on TG4, and here she is again.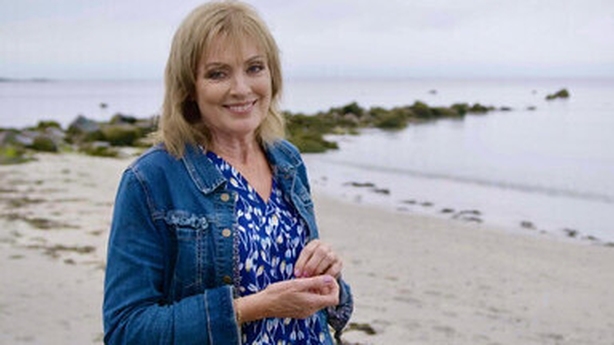 Shot against the back drop of the unique natural beauty and culture of the West of Ireland, over the course of six half-hour episodes, she presents a show that follows the lives of six families who have moved or are in the process of moving to the west of Ireland.
New to Stream
More Than Meats The Eye, RTÉ Player
In this series, Holly White (below) serves up a selection of delicious vegan dishes to some famous faces.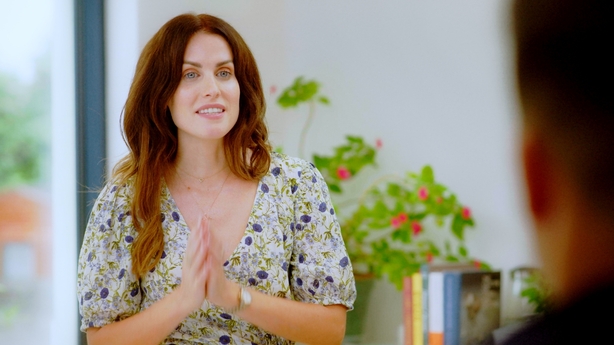 Je Suis Karl, Netflix
After most of her family is murdered in a terrorist bombing, a young woman is unknowingly lured into joining the very group that killed them.
Ending Tonight
Ambulance, 9.00pm, BBC One
It cannot be said often enough: the people who work in the paramedic world are the best of us.
Tonight's episode is a fascinating and engrossing case in point.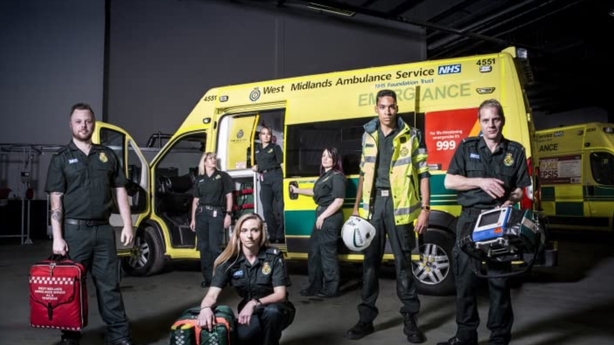 A 13-year-old stuck on a bus after dislocating their knee kicks off another busy night shift for Emily and Lois.
Elsewhere, Adam and Charlotte respond to a call for a patient who is struggling to breathe.
With concerns of Covid in the family the crew has no choice but to take the patient into hospital.
A discussion between Adam and the patient reveals their anxiety about what lies ahead for them - a feeling shared right across the service whether on the road or in dispatch.
A Killing in Tiger Bay, 9.00pm, BBC Two
As this documentary series concludes, three of the men are sentenced to life in prison,and the families begin a campaign to have their convictions overturned.
It soon attracts worldwide attention and begins to unearth some disturbing facts about the case.
Meanwhile, the real killer is still at large and one of the accused faces a threat to his own life.
Click here for TV listings