Nova Jones, a brand new kids TV show kicks off on RTÉ 2 this week starring Molly Rainford - it looks out of this world!
A co-production with CBBC, made by Jam Media, Nova Jones is a new 10 part series, for 8 to 12-year-olds, about an intergalactic pop superstar on a tour through space.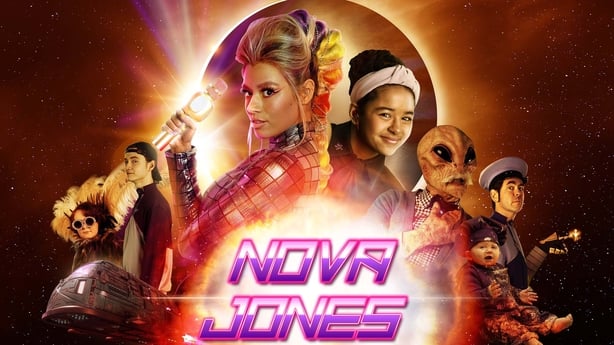 Singer Molly Rainford, who was a Britain's Got Talent finalist in 2012, takes on the title role as the trend-setting singer, with newcomer Grace Barkley as McLaren, her younger but more mature, sister.
With original music throughout, Nova Jones plays sell-out gigs to her fans across the universe, while it's up to McLaren to organise her big sister's tour schedule, her many moods, and to untangle the various knotty situations that Nova gets them into.
We had a chat with Molly to find out more about Nova Jones and what advice she has for budding pop stars.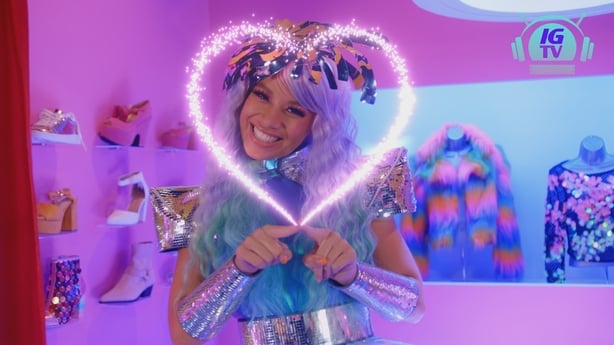 We will see you on-air as Nova Jones, but tell us about Molly Rainford?
I'm definitely not a diva like Nova but I share the same passion for music for sure! I also love trying different hairstyles and makeup and exploring fashion like she does too.
How did you get the gig?
Well due to the pandemic a lot of my audition process was over Zoom! Who knows, maybe watching my audition on screen gave me an advantage because the team could see how I would look on camera already.
There are a few Irish actors on the show... who is the biggest messer?
I would say John Lynn, the Captain, is the funniest. He always has a joke up his sleeve!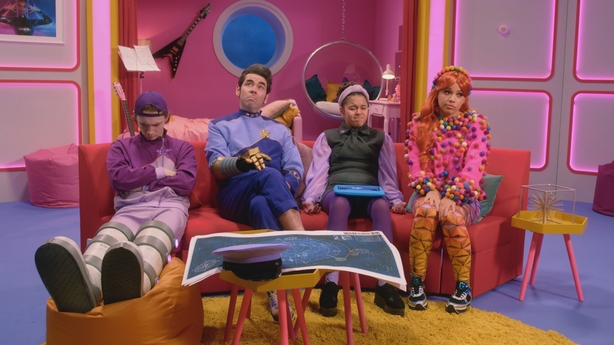 How important is music in your life and who are your icons?
I couldn't live without music! I would say my biggest icons would be Beyoncé, Rihanna and Ariana Grande.
Nova is a bit of a diva, but what are you like before a performance?
I actually get quite nervous so before a performance, I'm either super quiet or sing over the songs to myself in supersonic speed!
We need your consent to load this comcast-player contentWe use comcast-player to manage extra content that can set cookies on your device and collect data about your activity. Please review their details and accept them to load the content.Manage Preferences
What is the best part of being in Nova Jones?
That is a tough question! I love everything about it but I definitely enjoy hanging out with the cast and crew the most. On and off-screen.
What TV shows did you like to watch when you were growing up?
I watched a bit of everything really! I'm into comedy so anything that will me make laugh. I like watching shows that were a bit before my time too like Saved By The Bell for example.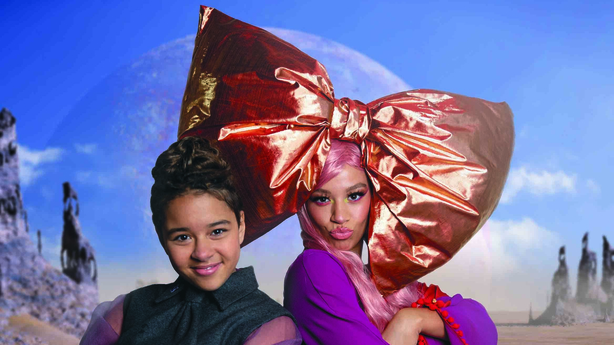 What do you remember about being on Britain's Got Talent?
When I think back to it, it still doesn't feel real. I remember being nervous and excited at the same time at what the judges thought about my performances. But overall I just remember having a blast.
And finally...What advice would you give to any kids who want to sing and perform?
I would say practice makes perfect and to enjoy every minute of a performance, because as soon as you come off stage you will wanna get right back up and do it all over again!
Watch Nova Jones on RTÉ2 and RTÉ Player (full box set) from Wednesday, 22 September at 5pm