Zeedan Nazir's cobbles comeback will see him "bring trouble to the street", Coronation Street star Qasim Akhtar has revealed.
Warning: Coronation Street spoilers ahead!
This week, Zeedan returns to the cobbles after three years away to visit his grandmother Yasmeen for his birthday. He immediately comes to his family's rescue when his sister Alya falls victim to a scam, offering her £50,000 to tide the business over. Although she is suspicious, she accepts the loan.
Actor Akhtar has said Ayla is right to be wary of Zeedan.
"He is being very cagey, he doesn't tell her where the money has come from and she knows her brother well, so she is right not to trust him and what he is saying," Akhtar said.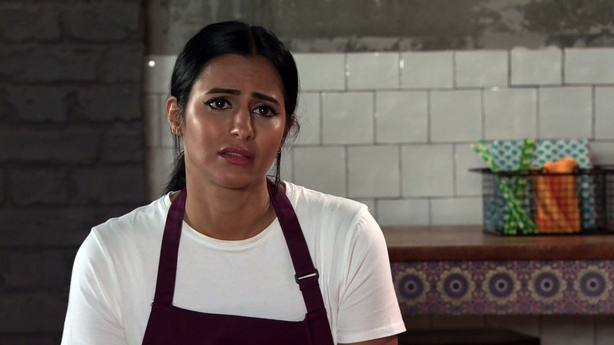 Next week, events take a turn when Zeedan launches a verbal attack on Alya's ex Ryan. Later, Zeedan is grabbed by two men outside Speed Daal and is brutally beaten. He suggests to the police that Ryan could have been involved.
Viewers discover that Zeedan is hiding from something or someone. Akhtar explains this is why Zeedan tries to blame Ryan for the attack.
"He is just scared that his grandma and sister are going to find out that he has perhaps not been truthful about the money and how he came about it," the soap star said.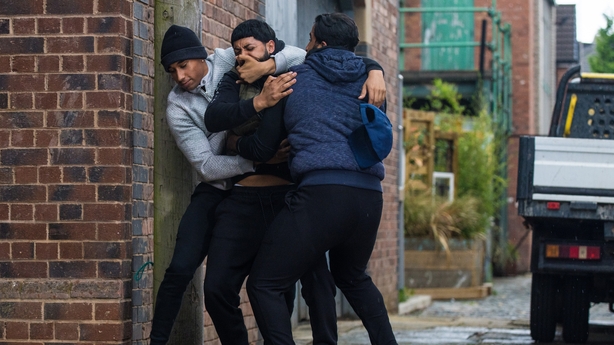 "He is just trying to buy himself some more time, he wants all the attention taken away from the real reason he has been attacked. He just sees an opportunity with Ryan, because he has had an argument with him literally just before the attack, it is the perfect way to deflect the truth."
The actor said Zeedan is destined to "bring more problems" to his family's door.
"He has crossed the wrong people and he has got on the wrong side of someone who is quite a big fish, so he will be bringing trouble to the street and Yasmeen and Alya are going to find themselves in the crossfire and in the thick of it with him," Akhtar warned.
The actor said this was part of the appeal of reprising his role in the ITV soap.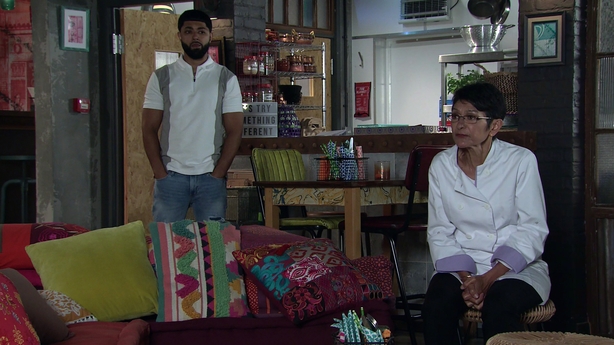 "That is what appeals to me about coming back, it is a very different Zeedan, he was a victim last time around and the things he went through have hardened him a bit," he explained.
"As soon as I heard what was coming up I was completely on board. I am looking forward to it and I am getting a real buzz out of filming it all."
He added of stepping back into Zeedan's shoes after all this time: "It was like I had never left. I walked onto set on the first day and everyone said it was like I had never been gone.
"Before I started on that first day I had those nerves and anxiety, even though I knew I was walking back into a place where I know everyone, it was still like starting a new job again. But within five minutes as I stepped back on set I felt like I had come back home."
Coronation Street airs on Virgin Media One and ITV1 on Mondays, Wednesdays and Fridays.