Tonight's highlights include Ian Bailey: the Big Interview, Jamie Oliver's new series about meals for social events, a mockumentary featuring Amanda Holden, and a documentary about the seedier side of rock 'n' roll . . .
Pick of the Day
Ian Bailey: the Big Interview, 9.00pm, Virgin Media One
It's been almost 25 years since French woman Sophie Toscan de Plantier was murdered at her home in West Cork in December 1996.
To date, the murder remains unsolved.
Since then, case has remained in the public consciousness and one man has remained at the centre of the case: suspect Ian Bailey.
Here, Colette Fitzpatrick sits down with Bailey to cover his involvement in the investigation, his thoughts on recent high profile documentaries on the case, his theories on what happened to Sophie Toscan de Plantier, and his record of domestic abuse.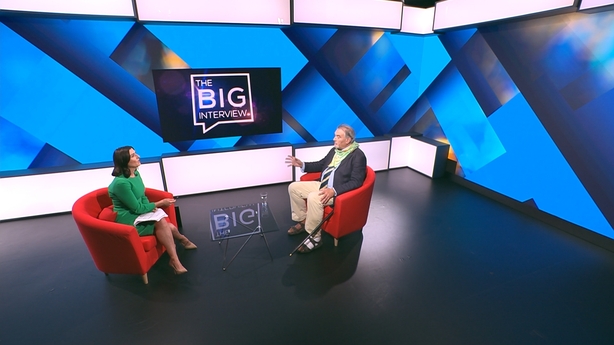 Don't Miss
Bin Laden: the Road to 9/11, 9.00pm, Channel 4
The second episode of this series looking back at the life of Osama bin Laden (below) starts with his triumphant return to his native Saudi Arabia following the Soviet withdrawal from Afghanistan.
Meanwhile, the invasion of Kuwait by Iraqi president Saddam Hussein creates a rift between bin Laden and his home country, as the Saudi royal family seek military aid from the US.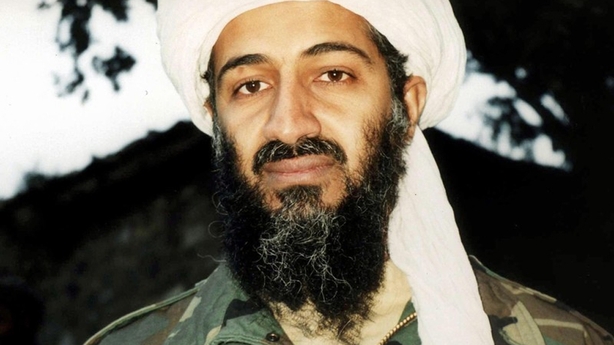 Outraged at what he sees as an unacceptable American presence in Muslim holy lands, he reinvents himself as an agricultural producer while declaring a Jihad against the Americans occupying the Arab peninsula.
Panorama, 8.00pm, BBC One
This programme - subtitled Dirty Secrets of the Cigarette Business - unveils new revelations about the corrupt practices deployed by one of Britain's biggest companies.
Six years ago, reporter Richard Bilton revealed how British American Tobacco made secret payments to politicians and civil servants in East Africa.
Now he uncovers evidence of bribery in South Africa and Zimbabwe that shows how the multibillion-pound company secretly paid almost 200 informants as part of a covert operation to damage its competitors.
New or Returning Shows
Jamie Oliver: Together, 8.00pm, Channel 4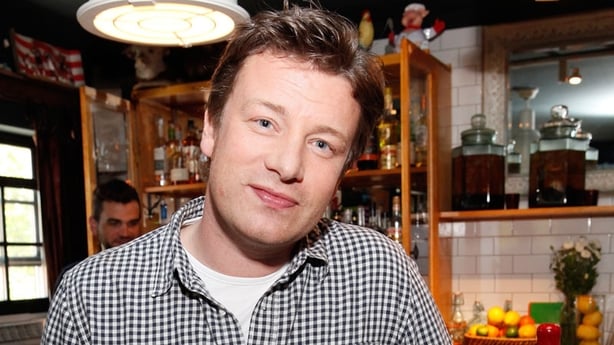 Jamie Olver (above) returns to TV with this new, post-lockdown show where he prepares meals for social events, beginning with a celebratory meal for family and friends to make up for 18 months of missed family milestones.
He showcases a slow-roasted, rolled shoulder of lamb with a fennel, sage and spicy sausage stuffing, drizzled with a herby green sauce made with pistachio, mint and parsley.
On the side, Jamie pairs it with crispy lemon roast potatoes, garlicky dressed French beans and a thyme and apricot sauce.
He also creates rainbow tomato crostini topped with crumbly cheese, mango caipirinha cocktails, and individual yoghurt panna cottas with elderflower strawberries and a crushed biscuit crumb.
Alma's Not Normal, 10.00pm, BBC Two
Here's another chance to catch this black comedy pilot, written by and starring Sophie Willan.
We need your consent to load this YouTube contentWe use YouTube to manage extra content that can set cookies on your device and collect data about your activity. Please review their details and accept them to load the content.Manage Preferences
We meet Alma - whose tumultuous childhood has led to continual chaos - as she embarks on a new beginning after a break-up, inspiring her to finally get herself sorted.
And she's not going to be just 'okay' . . . she's going to be fabulous!
She tries to get her life back on track, but with no job, no qualifications and a rebellious streak a mile wide, it is not going to be easy.
Meanwhile, her heroin-addicted mother has been sectioned for arson, and her grandmother Joan wants nothing to do with it.
Look Away, 9.00pm, Sky Documentaries
Streaming on NOW TV
This documentary confronts the darker side of rock and a subject the music industry has glossed over for years: statutory rape and abuse against women.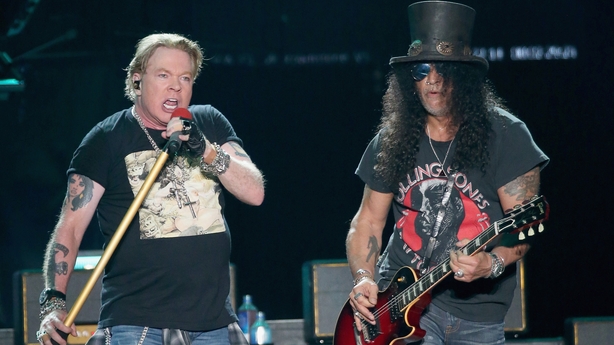 Various women - coerced, groomed or mistreated, and many in their teens at the time - offer an unfiltered account of their experiences as they share some of the abuses and harassment that were tolerated in the music industry in the 1970s and 80s.
These women share their encounters with powerful music names like front men Steven Tyler and Axl Rose (above, left), and Kim Fowley, manager of fledgling teen group The Runaways.
Look Away addresses how the music industry fostered a culture where relationships with underage girls were normalised and aggressive sexual behaviour was ignored.
British as Folk, 10.00pm, Dave
Ivo Graham, Fern Brady and Darren Harriott (below) are on a mission to find out what it means to be British in the UK, beginning in Leicester.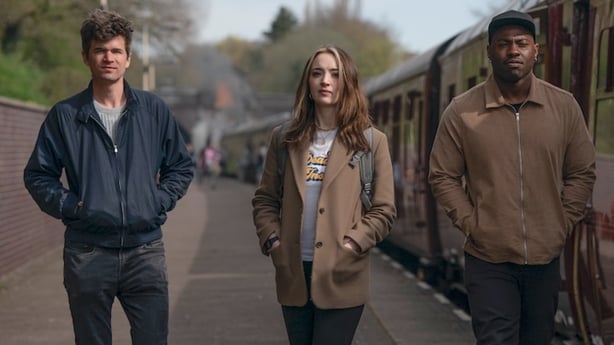 The Holden Girls: Mandy & Myrtle, 11.00pm, Channel 4
Spoof documentary followiing actress and broadcaster Amanda Holden (below) and her grandmother Myrtle, played by Leigh Francis.
A concerned Amanda persuades her lonely nan to relocate from Doncaster to live with her in her swanky London house.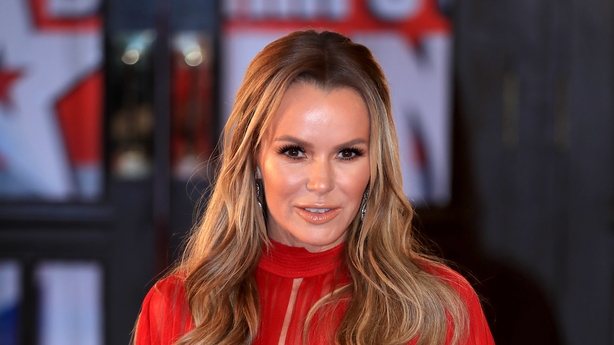 Following a chaotic settling-in period, it isn't long before tempers fray and Amanda is forced to choose between her husband and her awkward elder relative.
Inside America's Treasure House: the Met, 9.00pm, BBC Four
This is the story of New York's Metropolitan Museum of Art's closure during the pandemic, just as the staff were preparing to mark the museum's 150th anniversary.
Featuring a guide to the history of the museum's exhibitions, from the gilded age tastes of its founders to more contemporary events.
Ending Tonight
The Killing of Fr Niall Molloy, 9.35pm, RTÉ One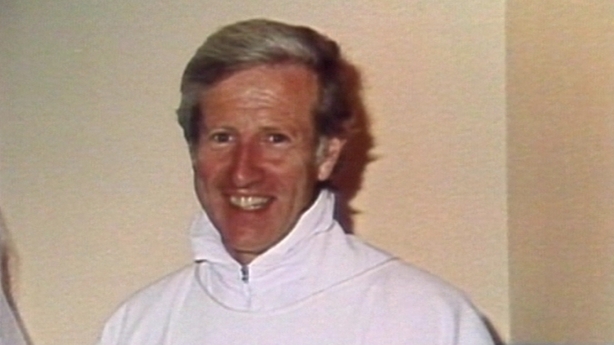 Here's the second and final part of the investigation into the controversy surrounding the killing of Father Niall Molloy.
Former Northern Ireland state pathologist Jack Crane, forensic psychologist Ciara Staunton and former Merseyside Police crime scene Investigator Angela Doyle meet in the bedroom where the priest died.
They talk through the evidence and scenario as presented by Richard Flynn to see if the events could have happened as he described.
Click here for TV listings