See what's coming up in your favourite soaps this week...
Fair City
When Hughie agrees to check on Will for Bosco he is shocked to find him dead, while Lee struggles to cope with what he's done. Deegan and Fidelma view his death as an accident and Darragh talks Lee out of turning himself in.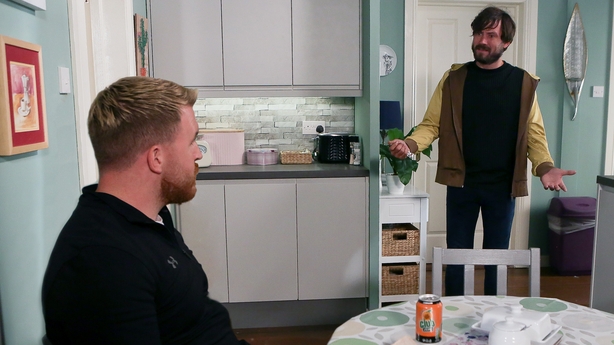 Dean puts two and two together after finding out about Will's death. Ger warns Darragh and Lee to keep their cool and lies when Hayley asks if she had anything to do with Will's death.
Cristiano and Mairead learn of Will's death, and Mairead wonders how she will tell Phoebe the news. Carrigstown is in shock as Will's body is removed from the house.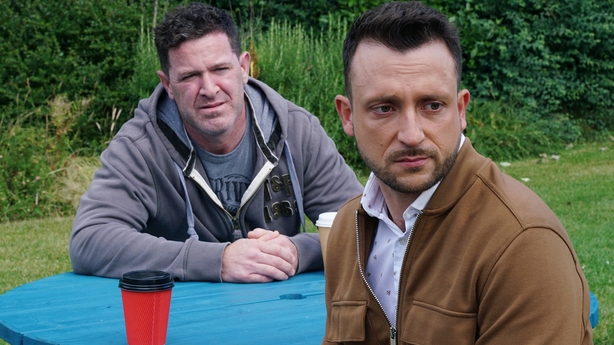 Mairead and Dolores wrestle with their feelings of guilt after Will's death and Damien helps Mairead organise Will's funeral. The funeral later has to be postponed due to Garda investigations.
Ger suspects Lee might be a liability and warns Darragh to keep him in line. Lee is alarmed at learning the Gardaí are treating Will's death as suspicious but Ger dismisses talk of foul play as gossip.
EastEnders
Janine finds Scarlett and Tommy in Tommy's bedroom, but Tommy locks the door and tosses the key straight down a crack in the floorboards. The three of them are now trapped in the bedroom and soon realise there's a fire - they need to get the key fast. The situation becomes more precarious when an explosion goes off...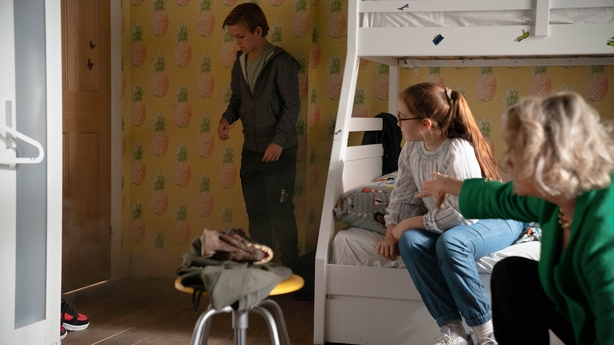 It's the anniversary of Chantelle's death and Gray finds flowers on his doorstep. Whitney tells him she saw Kheerat lingering earlier in the day and Gray's face hardens. Gray confronts Kheerat but Kheerat pushes past him, he's spotted a fire at Phil's house.
Jean bumps into Shirley who reveals she thinks she may be responsible for the fire. The police arrive but it's Jean they take in for a possible drug offence. Later at the police station, Jean refuses to comment about the weed found in her garage. She gets up to leave and collapses.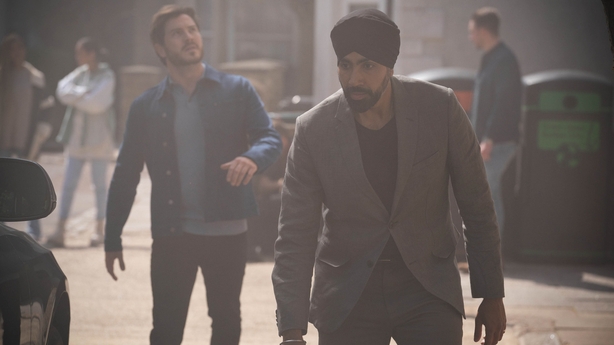 Elsewhere, Linda is experiencing contractions as Jack asks her again if Max is the father. Linda denies it, but soon her waters break.
Emmerdale
Cathy is guilt stricken after she comforts a distraught April who is being bombarded with bullying messages. April is shocked when Cathy breaks down and reveals she started the trolling. The next day, April admits to Rhona she's being bullied again and knows who it is.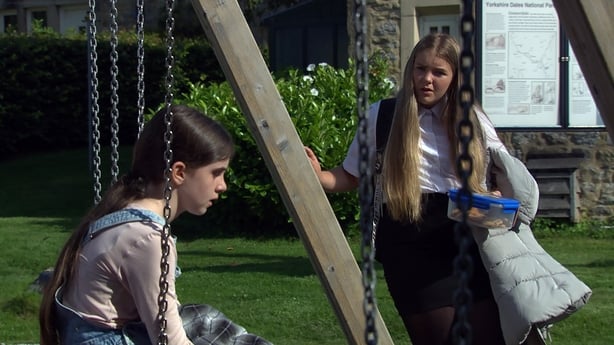 Heath tells Bob and Brenda that Cathy has gone missing overnight. Rhona finds Cathy and insists she's telling everyone about her bullying April. Frightened, Cathy makes a run for it, and a confrontation develops on the street. Rhona grabs Cathy and Brenda ends up getting shoved onto the floor when she steps in. All are left shocked after the incident.
Elsewhere, Marlon ropes in Matty to help with the Woolpack barbecue, cash-in-hand. Matty gears up to use the grill, squirting lighter fluid on the barbecue which sends up a fireball of flame, burning his hands. Marlon beats himself up as Chas tells him they could lose everything if Matty sues.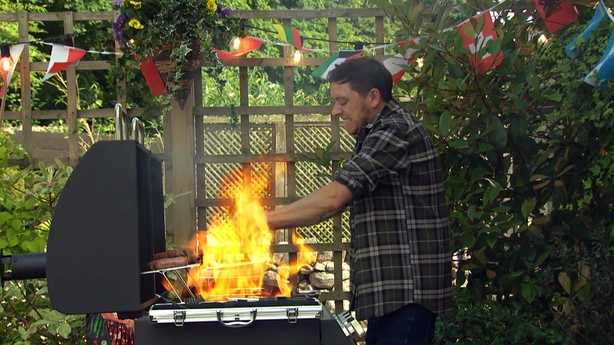 The next day, Moira insists to Chas that Matty is entitled to compensation for his injuries which will leave him unable to work. Paddy is concerned for Chas as she worries how they are going to be able to afford the payout, but it's not long before an unexpected and unwelcome offer comes in.
Coronation Street
Tyrone struggles to muster up any interest in Alina's Romanian wedding plans, especially when he finds Fiz crying over a petition to have Hope removed from school. He blurts out to Fiz how much he misses her and the girls, how will she react?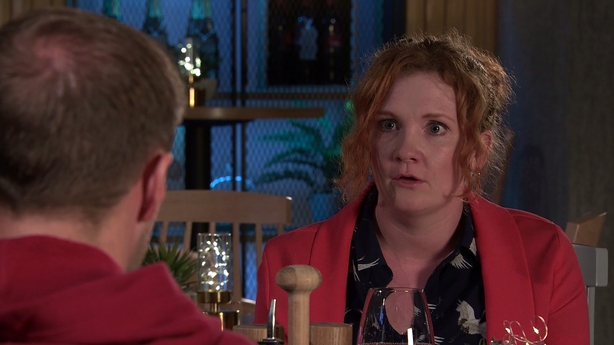 Later, Tyrone tells Alina that Fiz is thinking of moving away with the girls and he can't possibly go to Romania with her at the moment, leaving her feeling hurt.
Elsewhere, after a guilty Imran heads home in last night's clothes, he makes out that he got drunk and spent the night at the office.
Ken confides in Rita that Norris wants to meet up as he has some important news. However they're shocked to hear from Freda that Norris has collapsed and been taken to hospital with a suspected stroke.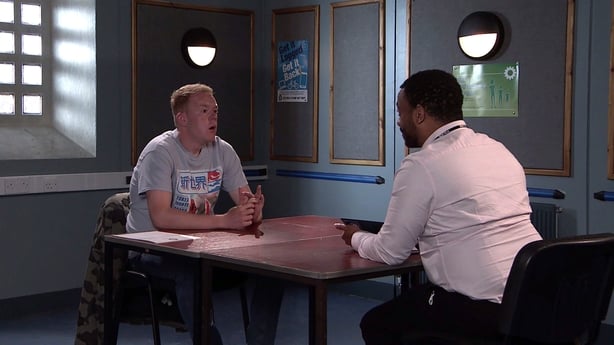 And Craig assures James that the police investigation is underway and he's told them he wants to be re-interviewed. At the police station, Craig sets the record straight and admits that James was not driving erratically, nor were the brothers aggressive in any way.
Ros na Rún
It's week two of the new season - and the drama is cranking up way out west.
In Tuesday's episode, Berni gives her statement to O'Shea in the hope that Briain will face justice - only to then face questions herself about Briain being poisoned.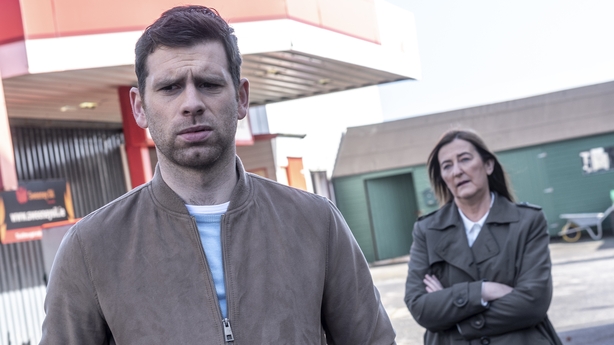 By Thursday, Briain's confidence about Berni's case being dropped is shaken after his visit to the garda station.
Elsewhere, there's trouble between Greg and Fiach over Michelle, with Greg revealing a little too much in the heat of the moment. It's not long before Fiach confronts Michelle about her bank statement.
Rory wants out of his relationship with Emma, but has he thought his exit strategy through?
And for Mack, there's a shock visitor...