Jennifer Zamparelli shares her go-to TV shows and why she would love her family to take part in Ireland's Fittest Families - it's not just for the craic!
Calling all quiz buffs - Home Advantage returns to RTÉ One this weekend. Presented by always-fun Jennifer Zamparelli, this six-part series is one for all the family.
On the first show, the Dillons from Dublin take on the Downes from Clare, with only one member from each clan in the studio and everyone else helping from home.
Will one lucky family scoop the cash jackpot? Before we find out, take a look at what Jennifer likes to watch on the small box when she's not on it!
What was the last thing you watched on TV?
I'm nearly finished The Serpent on Netflix which is based on true events and put me off travelling or backpacking for life. It's frightening. I do love a good thriller.
What TV shows would you recommend to a friend?
For anyone contemplating having kids I always say watch Motherland. It was basically my life for 16 weeks when my husband was away. It's an amazing representation of every person you meet at the school gate and it is one of the funniest things I've ever watched
We need your consent to load this YouTube contentWe use YouTube to manage extra content that can set cookies on your device and collect data about your activity. Please review their details and accept them to load the content.Manage Preferences
If you could play any TV character in any TV show who would it be?
I love a good villain. It always looks like so much fun. I think Robin Wright in House of Cards was phenomenal and that role looks class… also I love Ozark it's thrilling to watch, if not a little stressful. I love how the characters are all really complex and inherently show us that no one is completely bad and no one is completely good! These roles sound a bit dark but I suppose that's what would make them fun to play.
What TV shows would you watch on repeat?
The Office is the only show I've watched twice - it was better the second time around I have to say. It's just so good and then the American version is even better.
Is there any TV show you wish they would reboot?
Bridget and Eamon so I can get paid? That or Love/Hate. Actually, I would sacrifice a payday on Bridget and Eamon for a reboot of Love/Hate, which was one of Ireland's best to be fair.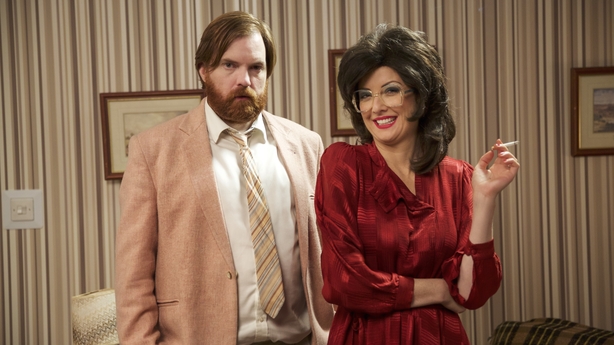 What were your favourite TV shows to watch growing up?
I loved all the American rubbish! The A-Team, Magnum P.I and Wonder Woman on a Saturday! How long were the weeks having to wait a whole 7 days for the next episode… I feel old now.
What reality TV show would you take part in?
Fittest Families for the absolute craic! I love a challenge and I would love to cruelly put family members under that pressure!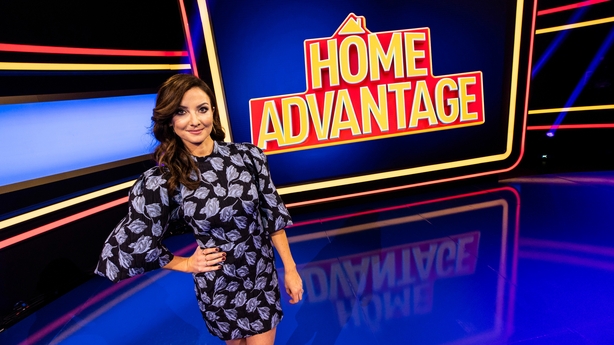 What can you tell us about the series of Home Advantage?
Tune in because everyone loves a good quiz. It's one to watch with your Mam or partner or your Nan! You can play along at home without the embarrassment of looking stupid on telly!
Where and when can people watch it?
Saturdays, 8:30pm, RTÉ One & RTÉ Player