The highly anticipated crime drama Kin airs on Sunday nights on RTÉ One and RTÉ Player, get the lowdown on what to expect here.
What is it about?
Kin follows the lives of the Kinsellas, a fictional Dublin family embroiled in a gangland war. When a member of the Kinsella clan is killed, the family embark on a gangland war with an international cartel, a war that is impossible to win. Out-numbered, out-financed and out-gunned - the Kinsellas find themselves holed up in their Dublin stronghold while their businesses fail, and family members and associates are picked off. But they have something the cartel does not, the unbreakable bonds of blood and family...
Who's who in #RTEKin @RTEOne @RTEPlayer 9:30pm https://t.co/KFBRx7hecu pic.twitter.com/76iKnQIz0g

— Entertainment on RTÉ (@RTE_Ents) September 12, 2021
Who is starring in it?
Filmed in Dublin, Kin features a stellar cast of Irish actors including Clare Dunne (Herself, The Last Duel), Aidan Gillen (Game of Thrones, Love/Hate, The Wire), Ciarán Hinds (The Terror, Game of Thrones), Sam Keeley (68 Whiskey, The Siege of Jadotville), Maria Doyle Kennedy (The Tudors, Outlander), Emmett Scanlan (Peaky Blinders, Kypton), and newcomer Yasmin Seky alongside British actor Charlie Cox (Daredevil, Stardust).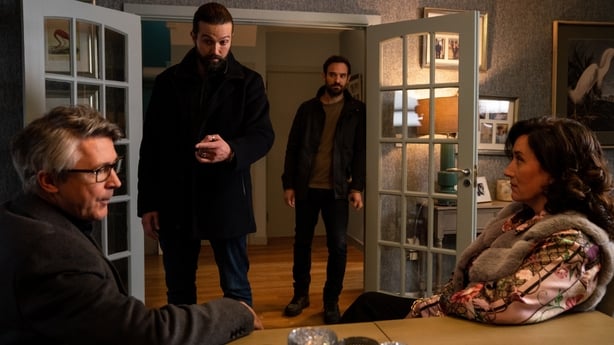 What can viewers expect?
Aidan Gillen, who plays family patriarch Frank Kinsella, said the show is "a family drama like a lot of the great crime dramas are." Although it will feature some shocking scenes of violence, nothing is sensationalised in Kin. "It's a crime drama set in Dublin so there will be scenes that are brutal and shocking but it's not in there for the sake of sensation", Gillen said.
Despite Kin being a US co-production, there was no "watering down" of the script to suit international audiences. "There wasn't a lot of compromises thrown in there in the script in terms of, you know, 'We've really got to water this down so people outside of Ireland - or outside of Dublin, even - understand it'... It'll be interesting to see what they make of it, and I think it's going to be totally fine," Gillen explained.
Clare Dunne, who plays Amanda Kinsella, said the show doesn't feature any of the usual gangland tropes. "When I read the scripts the thing that kept me reading four episodes in a row and not noticing the time go by was that I couldn't believe I was reading characters that weren't the usual trope of a gangland scene," she said. "I felt the weight of responsibility and pressure and history and guilt and regret and how they are going to survive. I felt everything in their inner world. It wasn't just morally bashing me over the head saying it's wrong or right."
Newcomer Yasmin Seky, who plays Nikita, the girlfriend of Frank's son Eric (Sam Keeley), said the show is firmly rooted in reality. "I think Peter McKenna did a really good job of showing the actual consequences of what happens," she said. "One thing I really liked about Kin is that a lot of the women are not trophy wives, they're not sex workers, they're not driven by money or fame or anything like that.
"They have families that they need to provide for, and they come from tough places and I think that's the reality of it."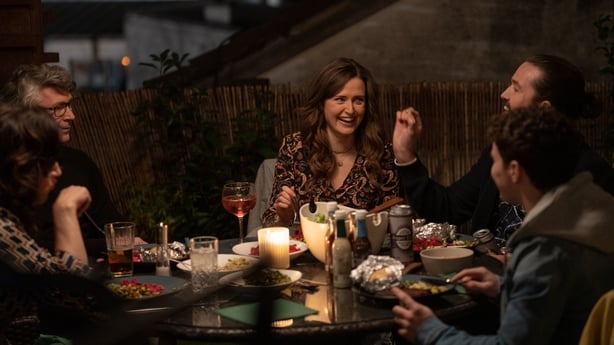 Who created the show?
The eight-part crime saga was written and co-created by Peter McKenna (The Last Kingdom, Red Rock), who is also showrunner/executive producer, and co-created by Ciarán Donnelly (Altered Carbon, Vikings). It was directed by Diarmuid Goggins (Bulletproof) and Tessa Hoffe (Wayne) and produced by Metropolitan Films for BRON Studios and Headline Pictures, in association with RTÉ, AMC, Nordic Entertainment Group and Creative Wealth Media with support from Fís Éireann/Screen Ireland and the Broadcasting Authority of Ireland (BAI).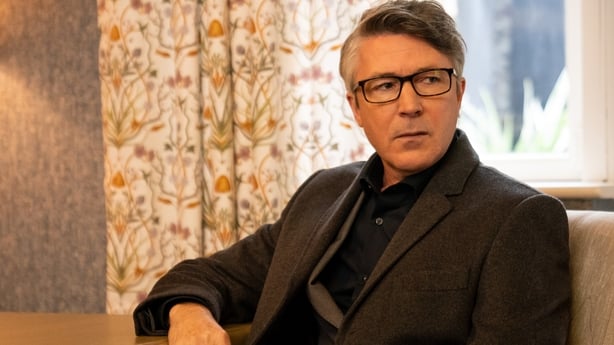 Where can we watch it?
Kin will air on RTÉ One on Sundays at 9.30pm with catch up on RTÉ Player. Kin is also set for a global release having been picked up by a number of international streaming services. Streaming service AMC+ has acquired the rights for North America, Australia, New Zealand, Iberia, Latin America and the UK while it was pre-sold to on-demand service Viaplay in Scandanavia.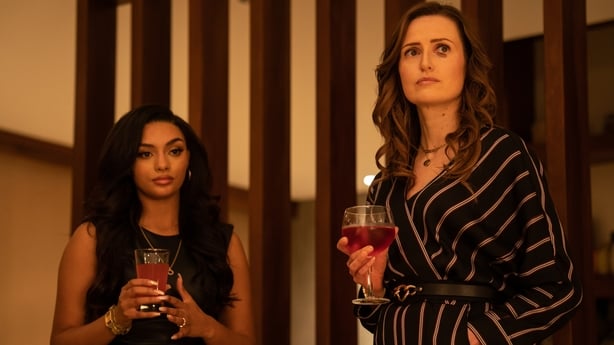 Watch Kin on Sundays at 9.30pm on RTÉ One, with catch-up on RTÉ Player.