Nashville-based indie pop band Wild Love have released their new single, I Hate That I Need You. We asked band member and Irishman Brandon Gorman the BIG questions . . .
Hailing from Ireland, Turkey, and New York, the trio also include guitarist Michael Crecca (New York) and groove of bassist Saygin Geçener (Turkey) and cite Wallows, The Academic, Green Day, Sum 41, Blur, The Vaccines and Franz Ferdinand as key influences.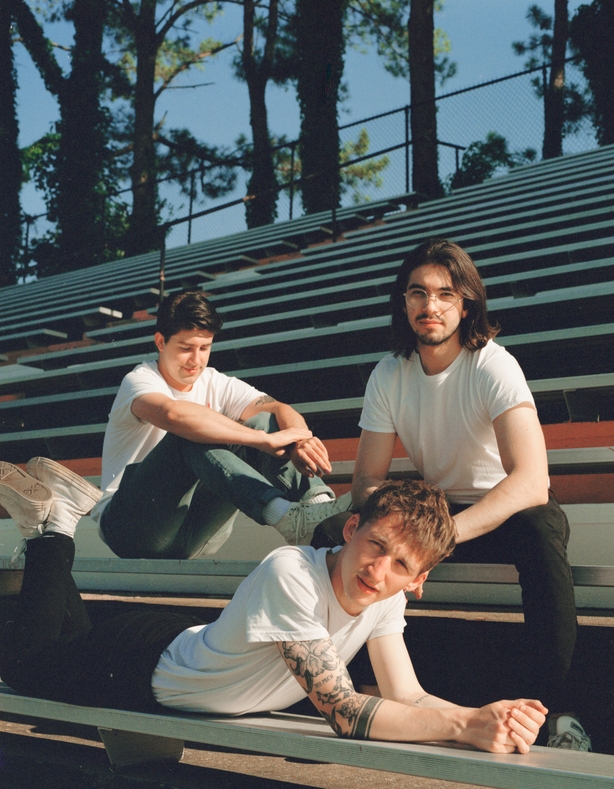 Speaking about I Hate That I Need You, Brandon says, "The title and lyrics kind of say it all. Not much more to say about it. It's my internal monologue that slipped out and very much a look into how I process things."
Tell us three things about yourself?
We are a multinational band based out of Nashville, Tennessee. With myself from Dundalk, Mike from New York, and Si from Turkey.
We met in High School a few weeks after I emigrated to the States and played our first show two weeks later.
We have a few Inglorious Bastards easter eggs hidden in our songs, because we just can't stop quoting that movie.
How would you describe your music?
While we are a rock band at heart, we have always had this soft spot for pop music. I found myself listening more to the melodies than the lyrics and these melodies are something that isn't really in rock music. On the flip of that, we've also felt pop music has been lacking attitude for a while and any band that does make pop music tends to just end up trying to sound like The 1975. So, we found ourselves chasing these sounds and hopefully find our way into this void that we see. That is a long-winded answer, but in short, I'd say we are a band trying to give pop music some of the attitude and frankness it needs.
Who are your musical inspirations?
With the band being from all over the world, our influences lean a lot of different ways. But we have found a lot of common ground with British and Irish bands like Blur, The Vaccines, and The Academic to name a few. These are definitely acts we take inspiration from. And recently we've also been getting into pop artist like Valley and Jeremy Zucker, so I'm sure their inspiration will start to slowly show itself as well.
What are you most looking forward to post-lockdown?
Get back to gigging. Our live show has been this band's bread and butter for years now, and while lockdown has given us some great time to focus on writing music, it doesn't give you that same buzz as performing. The pandemic, like for everyone, really put a halt to everything and it stopped us from getting back over to Ireland and the UK. We had some larger festival slots set up and a tour on the books, but hopefully come the new year we will be back over.
What's your favourite song right now?
It's a toss-up between 18 by Jeremy Zucker and Dreams by The Cranberries. Both songs make me feel like I'm in a coming-of-age movie.
Favourite lyric of all time?
"You know that yes I love, I mean I'd love to get to know you" from No You Girls by Franz Ferdinand. I've always adored a line, because while it was probably intentional, it's made to seem like Freudian slip. I just know as a romantic myself, there have been times where your feels for someone just slip out and you wish you had been able to catch the words sooner.
If you could only listen to one song for the rest of your life, what would it be?
Since I never thought I would get new ABBA music, let's go with The Winner Takes It All. The song speaks for itself, doesn't it? If you must ask then give it another listen, it's a classic.
Where can people find your music/more information?
Wherever music is available, probably not the library but that could be cool… But for real, follow us on Instagram, Spotify, YouTube, and you won't miss a beat. Spotify, Instagram, YouTube, and Twitter.