The late Aretha Franklin may have personally chosen actress and singer Jennifer Hudson to play her in new biopic Respect, but Hudson admits she was initially too nervous to meet the late music icon.
Speaking via Zoom to RTÉ Entertainment, Hudson, the vocal powerhouse who rose to fame on American Idol and went on to star in Dreamgirls, said, "To me she was my hero and then you are invited to meet her and she's saying she's considering me playing her . . . what!?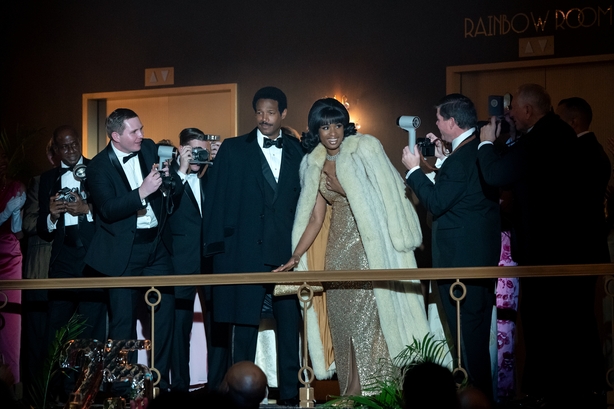 "Are you serious and then to have breakfast with Aretha Franklin . . . oh my god! She was very lovely, but she was still Aretha Franklin, the queen of soul."
Directed by Liesl Tommy, Respect follows Franklin's life from childhood in Detroit and her singing tours of the southern states with her preacher father, to her early success and the personal demons she battled along the way.
Franklin, who passed away aged 76 in 2018, and Hudson have a lot in common. Both grew up singing in gospel choirs, both were untrained singers, and both have gone through more than their fair share of pain and personal loss.
We need your consent to load this YouTube contentWe use YouTube to manage extra content that can set cookies on your device and collect data about your activity. Please review their details and accept them to load the content.Manage Preferences
"That was something that helped me be prepared and to be able to portray and tell the story because without elements I don't know how I would be able to," Hudson says.
"It made it that much more real to me and it made more sense to what she saw in me to say she wanted me because I don't think I would have been able to do it beyond my own life experiences."
Respect, which also stars Forest Whitaker as Aretha's father and Marlon Wayans as her abusive first husband Ted White, doesn't avoid mention of Aretha's personal issues but asked what she thinks her idol's demons were, Hudson says, "Oh my! I don't know if I'd say there were demons.
"What the story says versus what I feel, and think would be two different things, but we all have adversity, and we all have a life with triumphs within it.
"Would I call them demons? No, I wouldn't."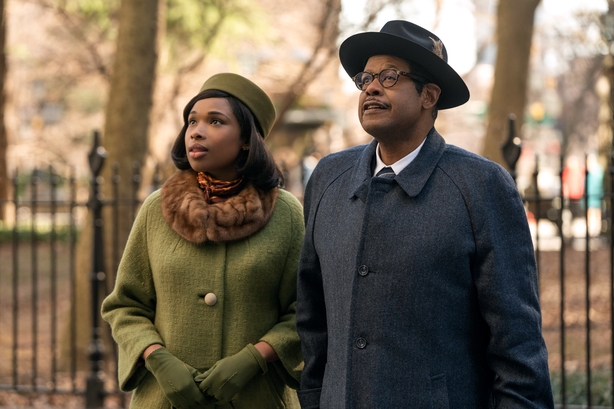 The best part of Respect is Hudson's singing and the movie really gets into the nuts and bolts of how Franklin composed and recorded her songs with long scenes that really explore the music - unlike far too many music biopics.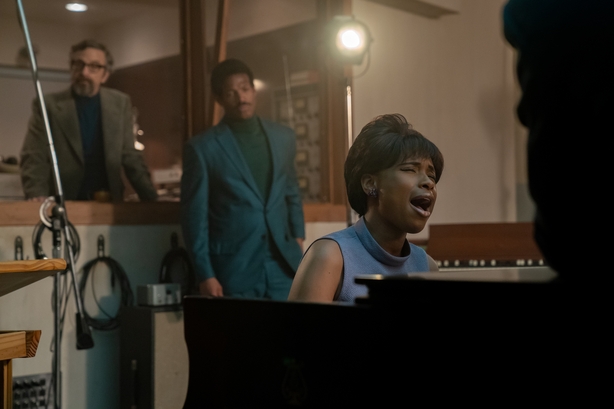 "It was very emotional filming those scenes," Hudson says. "I was there from start to finish. This is a personal passion project for me. I'm a fan so I get how prestigious this is, how precious it is to all of us, so we handled it with care, and it is really heartfelt, so it was an amazing experience, and we did it all in real time because we did everything live, like right here on the set.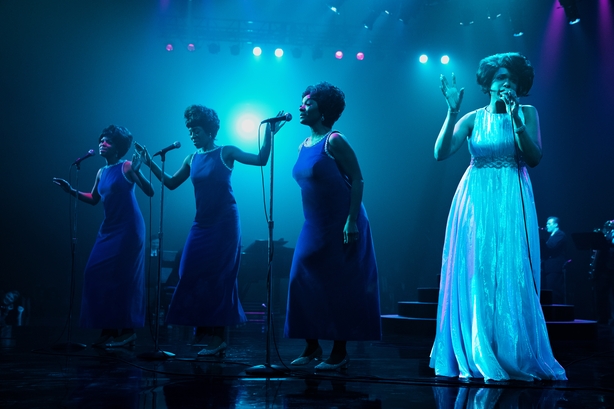 She added, "The tricky part was being Jennifer Hudson, being fan of Aretha Franklin, singing her songs and knowing them so well and then having to portray her in the places in her life when she was just learning those songs. That was tricky!"
Alan Corr @CorrAlan2
Respect is in Irish cinemas on Friday, September 10