Get a sneak peek at all the unmissable moments on your favourite soaps this week.
FAIR CITY
Ruth invites Orla and Junior along to an outing to the cinema with her and Paul. Orla and Paul bond over their shared experiences as single parents. Paul feels a twinge of jealousy when Orla is messaged on the dating app.
Orla is nervous before a lunch date, and Paul is sympathetic when she is stood up. Dearbhla interrupts a charged moment between Orla and Paul.
Elsewhere, Hayley's memory of the mugging is hazy and Ger vows to find her assailant. Ger, in gratitude, suspends the interest on Will's loan and Will feels the tide is turning at last. Will lies to Fidelma about being nearby when Hayley was mugged.
Later, Hayley gets a flashback and her suspicions about Will grow. Dean fills Hayley in on Will's history of misdeeds. Will realises Hayley suspects him as her assailant...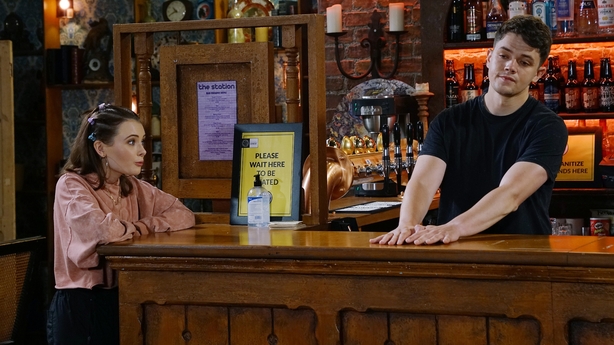 Meanwhile, Sash calls Zak out on his attitude towards drug addicts. Zak learns that Sash's mother died of a drugs overdose. Sash confides in Zak about her mother's history with drugs. Vinny has little time for Zak's guilt over dealing.
EASTENDERS
Martin tells Kat that Tommy is is upset about the court case with Scarlett and Kat realises she needs to be honest. She later tells Tommy that Alfie isn't his real dad, his Uncle Michael is – making Tommy and Scarlett siblings. Although shocked, this only makes Tommy more determined that they need to look after Scarlett. Later, Kat arrives to the courthouse and informs the social worker that she wants to become Scarlett's carer.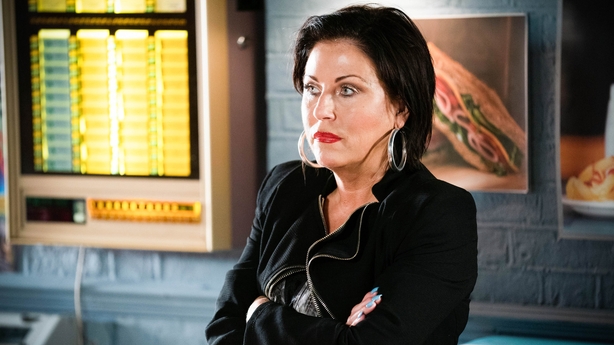 Jean has returned and quickly realises that Ruby hasn't told Martin the truth as promised. Ruby tries her best to distract her husband but she can't stop him leaving. Martin is sure Jean is going to open up about her diagnosis but she's thoroughly distracted and ushers him away suddenly.
Later, Ruby panics as Martin comes home, certain Jean has told him everything but instead he explains he was chucked out, she hides her relief as Martin is sure something's really wrong with Jean now.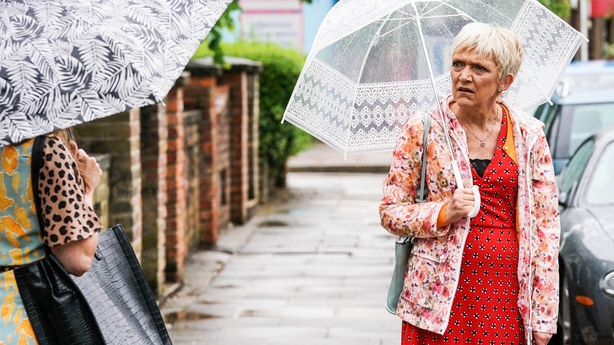 Sharon is feeling stressed and a bewildered Zack agrees to take Albie to an appointment as a favour. Gray is tight on cash and uses a burner phone to send a message. Shirley sees a text from Tina who wants money.
EMMERDALE
When Wendy's ex Russ reveals to her that the reason he's on the run is because he shot a policeman during the armed robbery of a jewellery store, she realises he is much more dangerous than she had ever imagined.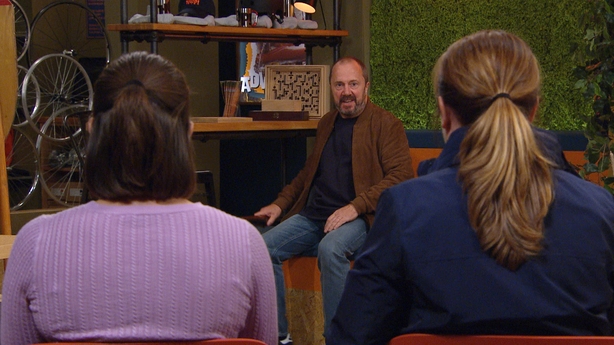 Later, Russ orders Wendy to convince Victoria to hand the money over. She does as he asks but instantly feels disgusted with herself. Wendy is unaware that Russ has a plan B in the boot of his car: a sawn-off shotgun.
Victoria sees that Russ was willing to blackmail Wendy to rip off his grandson, and goes to call the police. Russ reaches into his coat and pulls out the gun. He takes away Vic and Wendy's phones and secures the door to The Hide. The women are terrified to be held hostage.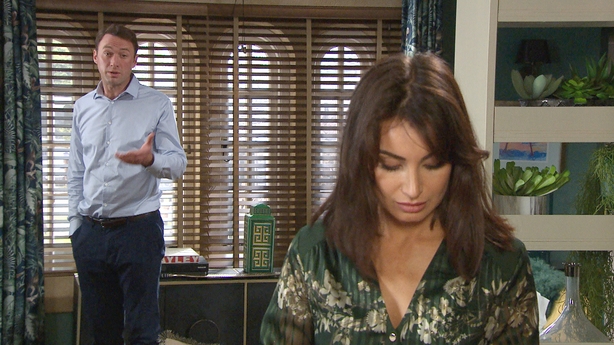 Elsewhere, Liam confronts Leyla, suspecting that something might be wrong, and she eventually confirms that she's had a miscarriage. Can Liam put his grief to one side and be there for his wife when she really needs him?
CORONATION STREET
Kelly takes the witness box and tells the court how Corey attacked Seb and kicked him repeatedly despite her begging him to stop. Sabeen suggests she attacked Seb in order to impress Corey. Laura takes the stand, claiming Kelly is a model daughter and would never have hurt Seb. Has she done enough for Kelly?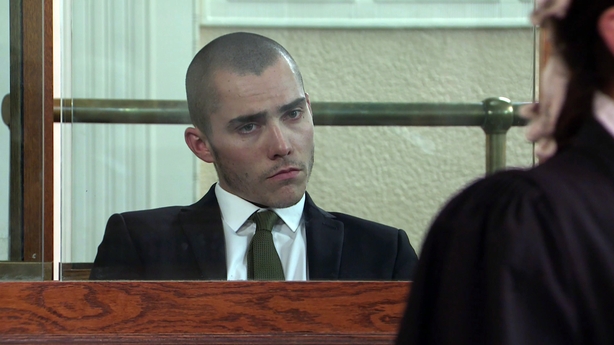 Later, as the trial coming to an end, Imran and Sabeen deliver their closing speeches. Despairing, Abi yells at the jury not to believe Corey.
Meanwhile, Eileen reads the eulogy she's written for Patsy. George feels terrible and reveals the awful truth, that the ashes are actually Phelan's. Floored, Eileen hurries out, ordering Todd to stay out of her sight. Apologising profusely, George asks Eileen how she'd like him to dispose of the ashes.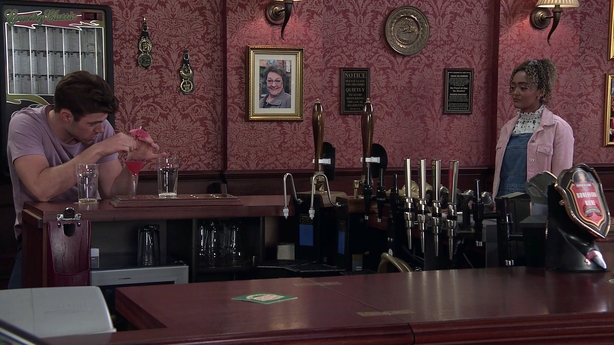 Elsewhere, Emma confides in Steve that Curtis has failed to turn up and she's worried he might have collapsed again. In the Rovers, Curtis sits alone, drowning his sorrows. When Emma and Steve find Curtis drunk in the Rovers, Steve gives him a talking to about messing his daughter around.