Dervla Kirwan, who plays the "tricky" matriarch at the centre of the hit RTÉ drama Smother, has said she relishes playing a complex, attractive older woman that isn't often depicted on screen.
She leads writer Kate O'Riordan's thriller as Val Ahern, a woman whose philandering husband is found dead at the foot of a cliff near their home in Co Clare in the first season.
The Dublin star, whose acting career has spanned over three decades, said there has been a change in the types of roles she is offered - and that the tide is turning on ageist attitudes.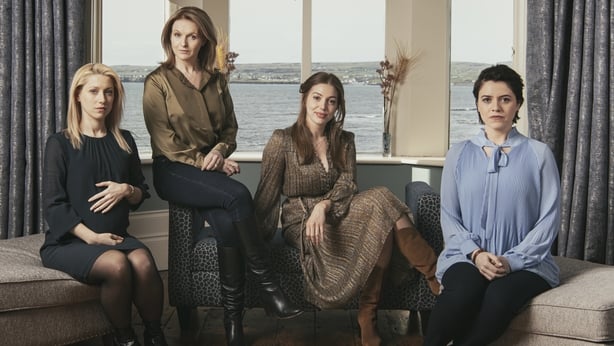 Speaking at the RTÉ new season launch, she said: "Just because a woman is 50, we are not over the hill.
"We have a drama written by Kate O'Riordan, who is a woman of similar age, and who [doesn't] shy away from the complexity of female characterisation, but certainly wants to get rid of the drudge.
"Who wants to get rid of this idea that once the menopause hits it's game over."
Kirwan said she is going through the menopause now, but has "more energy and more optimism" than ever before.
"It is a terrible thing, but I personally enjoy my life more than I did in my twenties," she said.
"Even though the character I play is going through hell, it's important to hold onto that. We want sexy, challenging female characters who are really flawed. That's exciting. No one's interested in perfection. It's boring."
Kirwan stated that when she started out in acting, "Irish female characters were very underrepresented in any drama. There was just nothing of substance."
"I have been fighting throughout my career to find those parts," she explained. "There's a sweetness that RTÉ have created this co-production and that they are revealing and showing an Irish older woman I don't think we've really seen very much of before.
"It wouldn't have happened ten years ago; it wouldn't even have happened five years ago. So, it is changing. I think there's huge opportunity for women to go into scriptwriting and to shape a future, a narrative for themselves and for their daughters."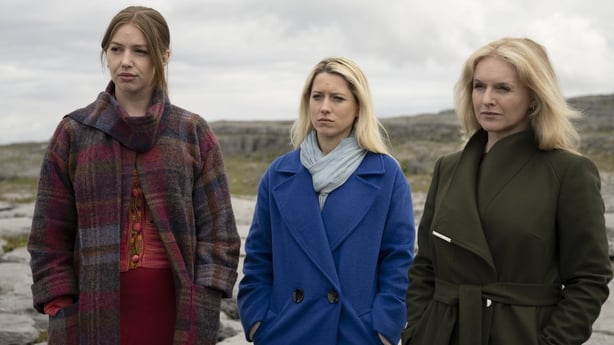 She admitted it's "nerve-wracking" to put a new show out there, one that has "shone a light on privileged, dysfunctional Irish families dominated by quite a tricky female lead".
Season one ended on a shocking twist that proved to be a huge hit with viewers who were calling out for the story to continue. Kirwan said they have "aimed extremely high" with the new episodes.
"I think we've reached for the stars and we're not going to disappoint our audience, because that's the most important thing. I really do believe that."
"From now on we'll tell each other truth."#RTESmother Season 2 Announced! #RTENewSeason pic.twitter.com/L8s4UUaj4y

— RTÉ One (@RTEOne) August 18, 2021
The actress is full of praise for the Irish film and TV industry.
"We're a tremendous industry in Ireland. I had the great pleasure to work with enormously talented people in front of the camera and behind the camera. It's a great country to work in."
She said a "raising of our self-esteem culturally" is behind the amount of talented people working in the industry.
"I do think Ireland's collective self-esteem has changed so much in the last 15 years," Kirwan added.
"It's reflected in the stories that we're now choosing to tell and the vision of Ireland that we want to communicate to the global market."
Read more about what's coming up this autumn and beyond here