Ruth Meehan, the director of the new Irish comedy-drama The Bright Side, said that experiencing loss and grief in her life led her to making her debut feature film with a fearless, "ah feck-it" attitude.
Frequently funny and genuinely moving, the movie follows Kate McLaughlin (Gemma-Leah Devereux), a talented stand-up comedian who struggles with depression and wants a way out. She is diagnosed with breast cancer and conversely finds a reason to live through unlikely friendships forged with her fellow chemo ward patients.
Meehan said it was a "story that found me really" after losing both her sister Alacoque and best friend Mago to cancer. While preparing to go to India to get away for a while following their deaths, she picked up Anne Gildea's memoir I've Got Cancer, What's Your Excuse? and immediately connected with the story, which she decided to adapt for the screen along with co-writer Jean Pasley.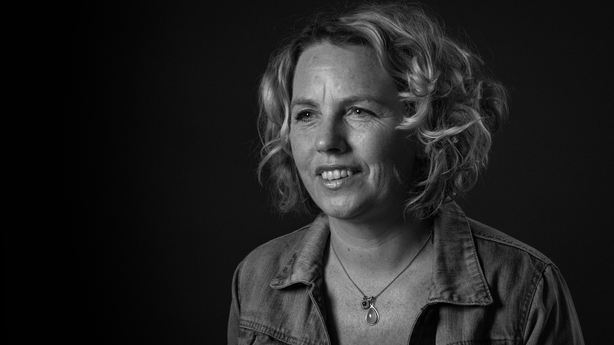 "I was really affected by it because of the humour and the irreverence and the honesty and the way she had spoken about her experience," Meehan told RTÉ Entertainment. "Myself and Jean optioned the book, but we weren't trying to tell Anne's story. I just felt that the main character - this stand-up who had lost the will to live and has this cancer diagnosis - tonally I felt like there was something in that story that could connect to my own loss and grief.
"My sister and my friend both had a really amazing sense of humour. My sister, in particular, was very witty and irreverent and bold. I felt that it was somehow a cathartic thing for me, and it connected me to her."
The filmmaker was all too aware that cancer is an illness that sadly touches many people's lives, and was worried, as she "didn't want to cause any pain" with the film. However, she said that her personal perspective is that "with emotional pain the closer you go, the safer you are".
"Weirdly enough, avoiding it, or running from it, or not dealing with it, or not looking at it is the most horrendously difficult thing," she shared. "We're telling a story of a woman who is doing everything to avoid pain and then goes right up and into it and through it. There's no avoiding loss and grief and fear and anxiety.
"And there's many of us at the moment bang in the middle of an existential crisis so I actually do believe in emotional pain relief. What does it take to make something bearable? In this story, it takes real connection with other people."
Kate McLaughlin is a layered, complex character, and a lot rested on Dubliner Gemma-Leah Devereux's shoulders in the role, requiring her to effortlessly pivot from humour to deep emotional truth, often in the same scene. Meehan admitted the actress wasn't what she had in mind for the character initially.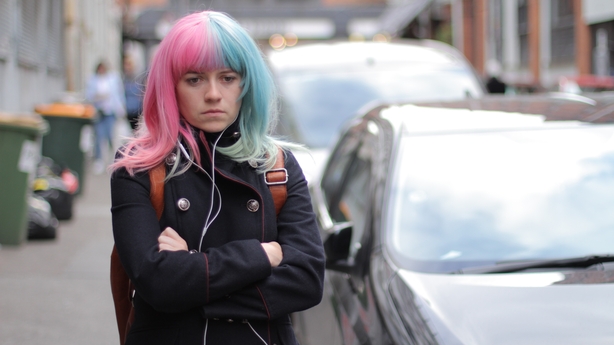 "When I saw Gemma-Leah's tape, she was not what I was looking for," she said. "In my mind's eye, I was thinking of somebody a bit older, bigger, blonder! And then I saw her and the feeling I had immediately was - 'I can make the film now'.
"It was the first feature I ever made and it was a very big role for her, the range of it is huge. She has to make people laugh and break their hearts. We both didn't look back actually.
"Part of the real wisdom from loss is when you look fear in the face and go, 'Ah, feck it'. I just decided driving to the set on the first morning, 'I am not wasting a single moment being afraid, I'll go down in flames if this doesn't work out, I'd rather just go for it'."
When Meehan was writing and directing the film, she was aware of trying to strike the balance between "pathos and humour", but during the process it all ran on instinct.
"You only are ever in one moment going hot/cold, whether it's casting, whether it's a shot, you can only do it by connecting to a feeling in yourself of what feels right," she explained. "With this film, I was listening to it an awful lot, if that makes sense. And trying to be true to it. In some ways, I didn't overthink it. I didn't try to make it funny; I just tried to make it true. It was just trying to stay grounded.
"On a personal level, I felt like I needed to make something that meant something to me, and at the same time I needed to make something that had a lightness but that connected to an emotional truth. We were all aware that we were dealing with a delicate subject matter, so we were just trying to balance, 'Is this true, even if it's crazy or outrageous?'"
Along with finding the perfect leading star, the supporting cast members are equally crucial to the success of the film. When Kate reluctantly bonds with a group of women from all walks of life in the hospital, she meets Tracy (Siobhán Cullen), Fiona (Karen Egan), Róisín (Barbara Brennan) and Helen (Derbhle Crotty). The rapport between the actresses feels sincere and unforced, which Meehan said came naturally.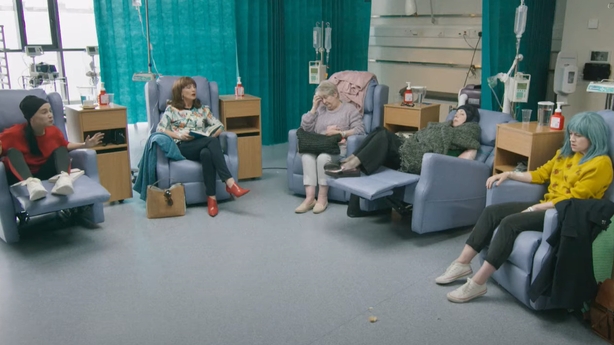 "The main thing was to set the intention that there was no judgement, that everyone was there to help each other," she said. "It was as if all the women came with that intention already. Again, maybe it was the grief and the loss, but I was relatively relaxed in terms of being with them and directing them and having fun. Half the time I was trying not to laugh. I was just enjoying being with them, making this story.
"I do feel there was a lot of love coming into the film. And who knows? Maybe my own love for my sister who I lost, and my friend who I lost, was kind of permeating. When you go through really dark times with people, even though they're terrifying and so upsetting, they do come with enormous love, and that's a very powerful thing. So, I'd like to think maybe some of that came into the film."
Tom Vaughan-Lawlor has a powerful role as Andy, a man who has experienced great loss and is trying to move forward with his life. Meehan, who described him as "a sweetheart" and "an absolute pleasure to work with", said she relished seeing him take on the part.
"I think he thought it was a challenge because it was a very emotional role, so for him to take that risk with me as well, and go into that area of emotionality... I'd like to think there was something new for everybody in the film," she said.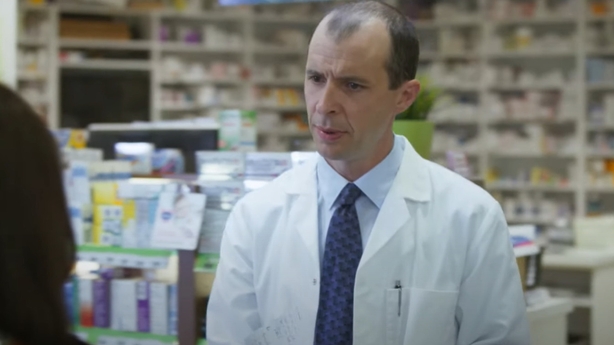 "His presence - there was just something about him that worked. The energy between him and the Kate character - you believed the interaction, you believed the pull, there was a magnetism. He's incredibly charismatic and beautiful in it."
The film finished shooting just as the pandemic kicked off in 2020, so it is only getting a cinema run now. The director said she "really hopes people can come out and see it" while tipping her hat to other great Irish female-led projects coming to screens soon.
"There's some great films from Irish women and Irish female directors and talent coming out in the autumn, which is just wonderful. Kathy Brady's Wildfire and Herself and Deadly Cuts... it's great to see these films with us," she enthused.
As for the future, Meehan has received some support from Screen Ireland and is developing a couple of projects that she says are "not quite as personal", but said she wouldn't baulk from working on something so close to home again.
We need your consent to load this YouTube contentWe use YouTube to manage extra content that can set cookies on your device and collect data about your activity. Please review their details and accept them to load the content.Manage Preferences
"It's been a huge support to me, this film," she shared. "You might be able to tell, I'm not afraid of emotion! We're human, and we suffer and I'd rather be with that rather than run from it.
"I think it's been an incredibly cathartic and supportive thing for me. In future work, I don't mind as long as something is alive for me, as long as it's got its own pulse, that you can tune into and it's really exciting or inspiring. You have to have that excitement to make a film because you can't fake it.
"Every single day of making The Bright Side, the writing and the directing of it, you might look at the process and go 'That's exhausting'. But it's giving you energy as well, it's giving something back the whole time. It's a teacher. It's taught me patience and in a way, it's a film about surrender, and it's certainly taught me to give over and let go and stop controlling everything."
"In a pandemic you can't control anything, you know," she added with a laugh.
The Bright Side is out in Irish cinemas on August 20.