Bristol-based rock outfit Little Thief have released their latest single Freak, the latest single from upcoming debut album Under The Patio, due for release in September. We asked them the BIG questions . . .
Formed in 2015 by long-time collaborators Charlie Fitzgerald and Rhii Williams, Little Thief recorded Freak with producer Stew Jackson (Massive Attack) at Rockfield in Wales and Invada Studios in Bristol.
We need your consent to load this YouTube contentWe use YouTube to manage extra content that can set cookies on your device and collect data about your activity. Please review their details and accept them to load the content.Manage Preferences
Speaking about the new track, the band say, "We wanted to capture the feeling of excitement and fear that comes with those explosively beautiful people. We all know that person or group of people that have the ability to bring out our "f*** it" side.
"I've had a load of people like this in my life, Rhii being one of them. They are magnanimous and that knock on the door on a Friday night always feels like the beginning of a superhero film", adds lyricist Charlie Fitzgerald.
Tell us three things about yourself?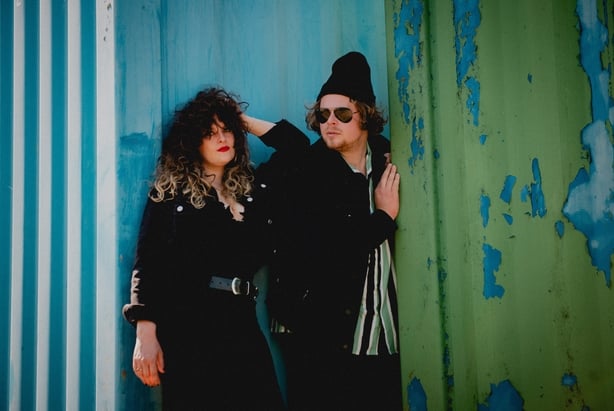 Fitz knows all the words to Rock DJ by Robbie Williams.
Rhii used to roller-skate.
We both hate looking for things.
How would you describe your music?
Like a walk of shame that you're proud of.
Who are your musical inspirations?
Nick Cave, Bob Dylan, Joni Mitchel, Billie Holiday, Sinatra, and all the other greats. The list is endless. And Boy Azooga's new album is slamming. We've also been listening to loads of Viagra Boys. Sports! Ooooooo hot new band: We love The Dead Freights guys cos they are all well fit. We've also been listening to the Family Rain, we're supporting them on September 3 at Rough Trade in Bristol. Those guys go hard. Rhii's pretty rock focused and Fitz just wants to be Thom Yorke but struggles with this. And Eagles of Death Metal.
What are you most looking forward to post-lockdown?
The lovely, lovely pub in winter, as the fire crackles meagrely in the corner and yet another deliciously pointless conversation is licked off the bar. And tequila. Lots of Tequila.
What's your favourite song right now?
God, it would have to be Wet Leg's Chaise Lounge. It's just so goddamn glorious.
Favourite lyric of all time?
"Put me on a pedestal and I'll only disappoint you" - Pedestrian at Best by Courtney Barnett.
If you could only listen to one song for the rest of your life what would it be?
ZZZ on Sleepily by Vulfpeck. Silence is Everything.
Where can people find your music/more information?
Spotify and Instagram and Facebook, Apple Music, YouTube and all the usual platforms, and our Bandcamp, or even better, at the Jam Jar in Bristol on the September 17 where you can hear us in full force in a live venue.