Comedian Des Bishop tells RTÉ 2FM's Laura Fox and Emma Power about how he was a 'messer' at school on the third episode of their podcast, My First Ride.
Sharing his earliest memories from school, Bishop who lives in the US with his fiancé Hannah Berner, told Fox and Power that when he first started he was put in the same group as the "smart kids".
However, he explained that soon changed when he reached second grade.
"I distinctly remember that in second grade, Miss Farrell got pregnant and halfway through the year she left.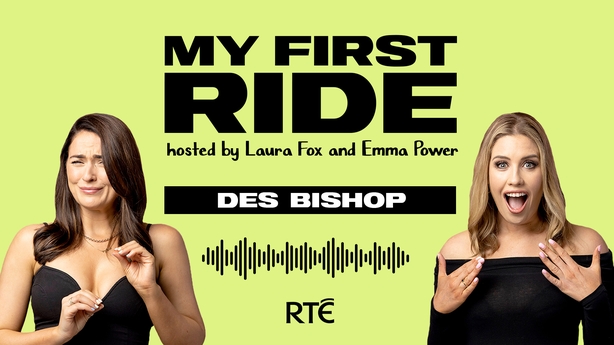 "I can't remember the name of the teacher that came in, but she clearly wasn't as on it as Miss Farrell was.
"It was around then that I realised I loved making people laugh and fooling around in class. From that moment on, until I left St Kevin's I was known as a messer.
"I was no longer put at the smart kids' table, I was put at the back. I distinctly remember becoming aware of the attention and loving it."
Listen to the episode in full on RTE.ie, Apple Podcasts, Spotify or wherever you listen to podcasts.