A look back at the life of the late, great Larry Gogan, Jerk is back to raise merry hell on BBC One, and it's quiz night on the Bee - here's your Monday nightlights
Don't miss
Cloch le Carn: Larry Gogan, RTÉ One, 6.30pm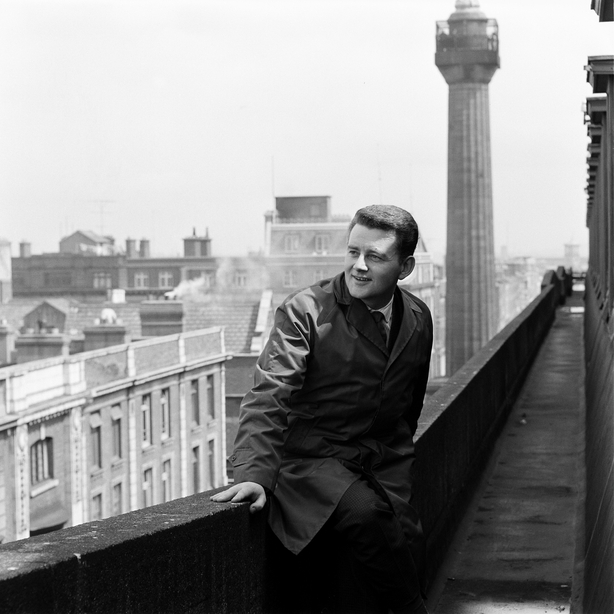 Here's a welcome repeat of this three-part series looking at the lives and outstanding contributions that Jack Charlton, Brendan Bowyer, and Larry Gogan made to Irish life. Beginning with the late, great Larry, tonight's episode looks back at his extraordinary career and life through the eyes of friends, family, and work colleagues. Larry was "the man with the golden voice" and for nearly sixty years he was the voice of pop radio in Ireland, starting out in 1961 and finishing on digital radio in late 2019. He had an extraordinary career spanning both radio and television. His infectious enthusiasm and charm made him a household name with Irish audiences.
New
Jerk, BBC One, 11.05pm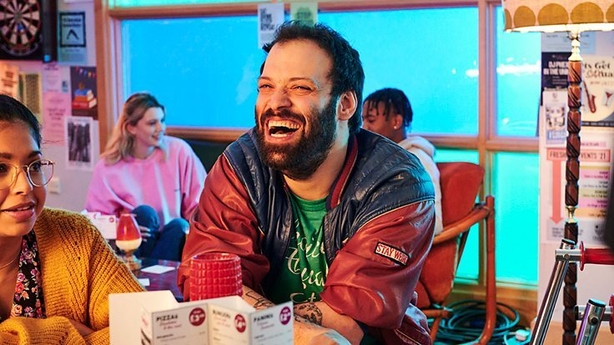 Having been previously forced to return to the USA and into the arms of his tough love mum (Lorraine Bracco), Tim's found himself a loophole and has landed a place on a post-graduate course in London. Not that he has any real intention of going, but a student visa means that he can stay in Britain where he intends to wreak more havoc - alongside world's laziest carer Ruth (Sharon Rooney) and mild-mannered friend Idris (Rob Madin).
Only Connect, BBC Two, 8.00pm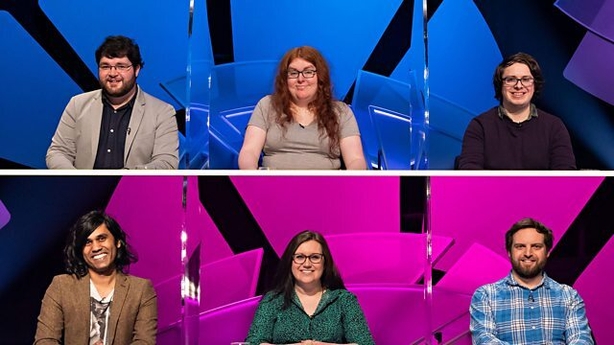 It's Monday night and that can only mean one thing! Staring into the abyss and muttering that it's only Monday feckin' night. Well, two things because Monday nights are also quiz night on the Beeb! First up, Victoria Coren Mitchell hosts the series where knowledge will only take you so far. Patience and lateral thinking are also vital. Tonight, a team of golfers take on three wildlife lovers in a new opening heat. They'll compete to draw together the connections between things which at first glance, seem utterly random. If you want to know what connects Bergerac, Dad's Army, EastEnders, and Game of Thrones (and who doesn't?), this is the show for you.
University Challenge, BBC Two, 8.30pm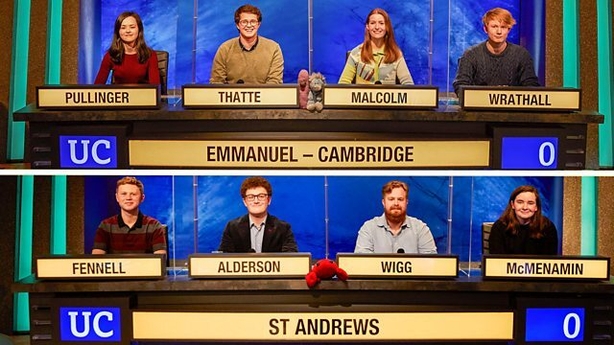 Still wanna get quizzical? Well, here's n another first round match from the age-old college ding dong and tonight Emmanuel College, Cambridge competes against the University of St Andrews for a place in the second round of the student quiz. All under the hawkish eye of the one they call Paxman
Taken: Hunting the Sex Traffickers, Channel 4, 9.00pm
The head of the organised crime group flees to Spain, but British police are soon collaborating with their Spanish counterparts to ensure he does not escape justice. Before they can strike they need to prove the human trafficking case against him in the UK, and do it before he moves on to Brazil, where they will be unable to touch him. Plus, the story of a woman who was previously trafficked to the UK, and is now so desperate for money, she is considering going through it again.
Movies
Jack Reacher: Never Go Back, RTÉ One, 9.30pm
This full-throttle action movie sees Jack Reacher (Tom Cruise) returning to the headquarters of his old military unit and end up accused of murder while also discovering that there's a teenage girl out there claiming to be his daughter. Oh, and there's a pile of bad guys out to pulp him. Cobie Smulders, long rid of the image of Robin in How I Met Your Mother, turns up as Susan Turner, the Commanding Officer of Reacher's old unit, and joins him in his bid to clear his name and root out some bad US Army apples. Teenager Danika Yarosh joins in the fun as Reacher's possible daughter, and it all rattles along at a pace that would impress Usain Bolt. If you like your action well-choreographed, and a plot that's relatively uncomplicated but not dumb, this is pretty much the film for you. There's even some good roof-fighting, which is always a plus. John Byrne
Tinker Tailor Soldier Spy, TG4, 9.30pm
It's a brave man who would choose to take on John le Carre's masterwork and adapt it for the big screen. This labyrinthine tale of spies, moles and Cold War shenanigans has already appeared as a certifiably classic BBC TV mini-series (in 1979) and it was difficult enough then to compress into 290 minutes, let alone a two-hour feature (even le Carré himself, while acting as a consultant on this film, described the process as ''turning a cow into an Oxo cube''.) Swedish director Thomas Alfredson felt up to the challenge, and he pretty much succeeds. He's adept at pacing and skilled in recreating the oppressive atmosphere of the 1970s; both qualities necessary to handle Carre's slow-burning story about a retired MI6 officer (George Smiley) called back into action to flush out a Russian mole. Oldman is superb as Smiley and puts his own stamp on the character.
Click here for TV listings