The Kaleidoscope Festival has announced a series of six live shows to take place at Russborough House in Co Wicklow on August 13 - 15.
"We Are Family" will consist of two shows a day, a matinee and an evening show with a crowd of 500 people at each performance.
Organisers say all adult attendees will be asked to provide proof of vaccination/high immunity/negative PCR or antigen test result.
Alternatively, there will be free antigen testing available at the gates.
There will be live performances from Ryan McMullan, Lyra, JC Stewart, Dublin Gospel Choir, Cairde, African Gospel Choir, Lea Heart, Odhran Murphy, Bobbi Arlo and DJ sets from Rigsy and Tracy Clifford.
Pre-sale family tickets (two parents and two children) for We Are Family are available from Ticketmaster from Friday, July 30.
General tickets will be available for purchase from Sunday, August 1.
Tickets cost €79 for a family of four and €20 for individuals, not including booking fee. Event pods will be designated to a maximum of six people.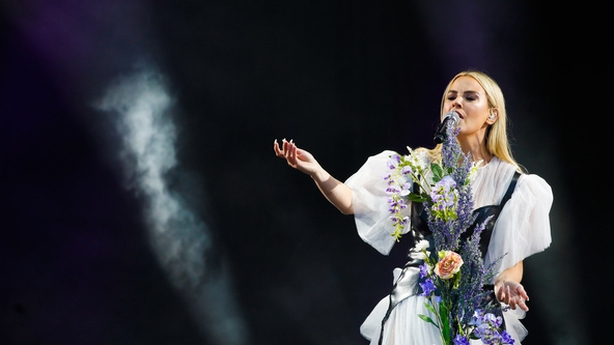 This project has been part-funded by the Department of Tourism, Culture, Arts, Gaeltacht Sport and Media from the Live Performance Support Scheme.
Arts Minister Catherine Martin has said she hopes the government will be in a position to give a clear signal on a reopening plan for the live entertainment industry by the end of August.
In a statement, she said she will be working with government colleagues throughout the month to chart a clear roadmap for the sector. Minister Martin said the take up rate of vaccination has been hugely encouraging, and gives cause to hope that full audiences can be welcomed back in the near future, and she said she has written to the Minister for Health and the Expert Working Group on Rapid Testing to establish if the Digital Covid Certificate, PCR testing and/or Antigen testing could play a role in the reopening of the live entertainment sector.
Minister Martin said she was acutely aware of the devastating impact Covid 19 has had on live entertainment, and understands how distressing the extended period of inactivity has been for everyone.
She also announced an extension to the deadline for using the Live Performance Support Scheme funding to the end of October, and a new strand of funding for the Music and Entertainment Business Assistance Scheme.