It's all happening in Soap Land this week. See what's coming up in your favourite soaps right here!
FAIR CITY
Pete offers to refund Vinny in full if she and her gang move out of Number 41. Pete lies to Damien about goings-on in Number 41, but Seán later tells Damien it's a stash house.
Dolores suspects Pete is keeping the full truth about Number 41 from her and Damien and Seán confirm her worst fears. Vinny lands Pete in hot water with Dolores.
Meanwhile, Hughie encourages Will to make a fresh start. Phoebe is outraged to learn Will has a second job at The Pod. Later, Will learns that Ger is a moneylender and goes to her for a loan.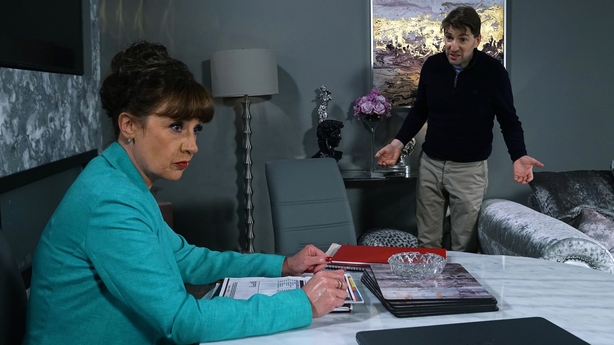 Ger doesn't rush into making a decision regarding Will. She tries to mine Phoebe for information about Will. Eventually, Ger lends Will the money but warns him of the consequences if he doesn't meet the payment schedule.
Elsewhere, Sharon learns of Juliet's sugar baby history and warns Juliet to keep her hands off Lee. Melanie is guilt-ridden when Mondo confronts her over talking to Lee.
And Tommy finds out Zak is back in town, bringing trouble in tow. Dearbhla and Tommy disagree on where Zak should stay.
EASTENDERS
Nancy and Zack accidentally fall asleep but she hurries him out before anyone sees him. She has a run in with Mick and Frankie, both up early, and later Mick wants to know which one of his daughters is sneaking around.
Mick storms into the gym demanding that Zack ends things with his daughter, forcing Zack to tell Sharon he was involved in Nancy's hit and run. He has to choose between his head and his heart and goes to see Nancy, reluctantly breaking things off with her, leaving her heartbroken.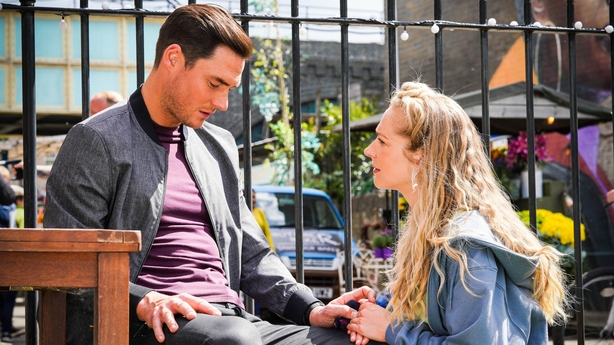 Elsewhere, Karen tries to fix things with her kids but Bernie bites back telling Karen about Tiffany's fillers, leaving Keegan less than pleased. Later, Bernie and Keegan work out their differences but when Keegan explains he told Karen about the surrogacy because he was worried about her, she feels guilty about the diet pills.
After Ruby packs for her operation, Jean insists they go to the hospital together. Once the procedure is done, Martin is surprised and thankful to Jean for being there. When Ruby returns home from the hospital she offers Jean money to help out, but Jean swiftly declines.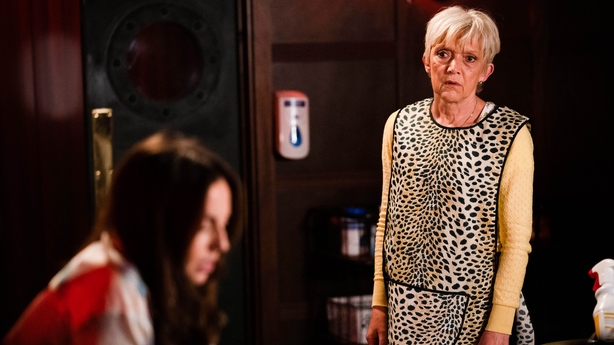 And Chelsea's hold on Gray grows as she persuades him to skive off work. They meet her friend with a van full of dresses as she needs an outfit for court. Gray isn't happy when he realises the dresses are stolen but Chelsea sweet talks out of it.
CORONATION STREET
Michael and James test drive a sports car after James is offered 30k for his interview. A police car pulls them over and when James questions the officer as to why he pulled them over, the officer arrests James for obstruction and handcuffs him.
James trips and injures his leg. Craig rounds the corner to see James in agony and Michael is convinced they're victims of an unprovoked racist attack. In the hospital, James is convinced his career is over.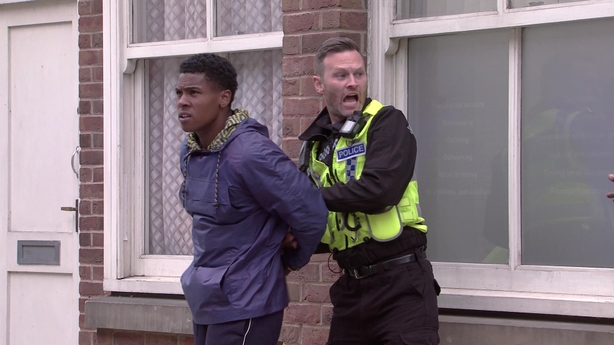 When James returns home, Michael tries to persuade him to make a complaint, but he refuses. They are later shocked to discover that someone filmed their arrest and posted the video online. James accepts they should make a formal complaint to the police.
Meanwhile, Laura meets up with Chris in the bistro and tells her she wants £30k for Kelly's story. Chris warns Daniel that Laura is trying to sell her daughter's story. Daniel tells Imran and Toyah that Laura is trying to flog Kelly's story.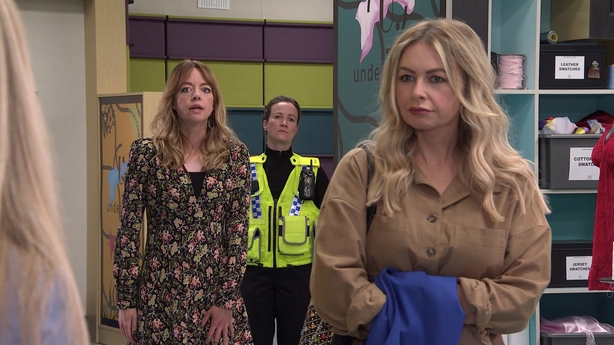 Later, Toyah and Imran make it clear to Laura that if she sells Kelly's story to the papers, they'll report her to Social Services. A police officer arrives at the factory and arrests Laura on suspicion of child cruelty, Laura blames Toyah and Imran but who really was it?
EMMERDALE
April is distraught when she receives a cruel meme of Donna on her phone. Cathy assures her she'll protect her, and advises April to keep the bullying secret from Marlon.
April agrees but is later horrified when she discovers a troll account called 'Dead Donna'. Rhona tells Marlon she is worried about April and they overhear Cathy and Heath discussing April's online bullying.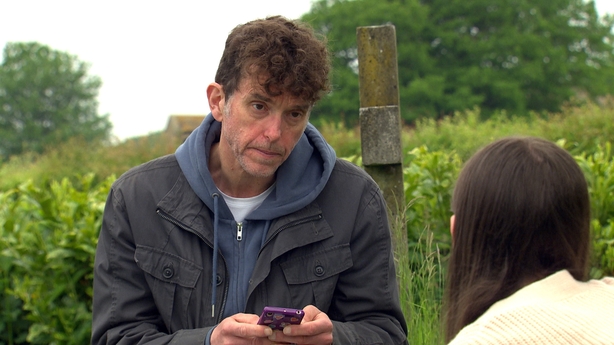 Marlon demands to hear the full story and sets out to find April, determined to ensure she doesn't suffer any longer. He apologies for letting her down and deletes all her social media accounts from her phone.
Elsewhere, Ben is torn over his dad's emotionally blackmailing texts. Aaron urges him to delete them and focus on himself and, fighting his despair, Ben complies.
Ben later agrees he needs to collect the rest of his belongings from his dad's house but he declines Aaron's offer to move into Mill, saying he can't live with another alcoholic. Aaron is angry at Liv for ruining things. When he arrives back home to find Liv drinking vodka, Aaron blames her for Ben's refusal to move in.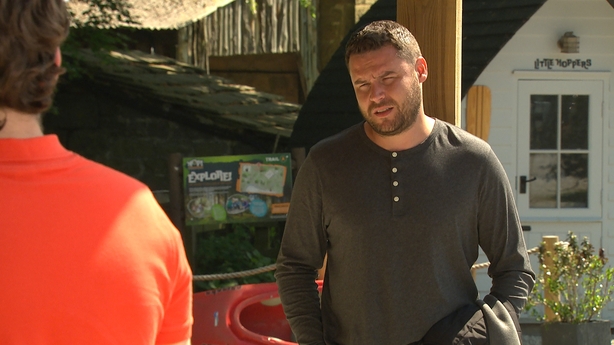 And Liam won't engage with Leyla and Jacob over Leanna's funeral arrangements. He berates Leyla for her and Jacob's overblown ideas, telling her he'll be arranging things himself from now on. Liam is cutting as he tells her she has let him down when he needed her most, and she is left reeling.