It's all happening in Soap Land this week. See what's coming up in your favourite soaps right here!
FAIR CITY
Hughie advises Will to give Phoebe time, but later a drunken Will lashes out at his daughter. When Hughie tries to take care of Will, he sees the depths of his pain.
When Hughie shows concern for Will's drinking, Will decides to manipulate him, pretending he's drunk and that he can't stop. An unsuspecting Hughie continues to offer his support to Will.
Later, Will attends an AA meeting and reveals some genuine trauma.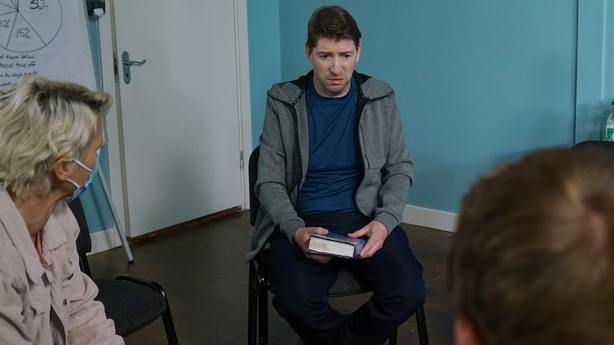 Elsewhere, Seán is dumbfounded when he realises what Vinny and Michelle are doing in Number 41. Michelle has second thoughts about the drug dealing, but shrugs them off when she gets her cut of the takings.
Seán tells Pete that Number 41 is being used as a drugs base and Pete decides to put off phoning the guards. Later, Seán moves out of the house, leaving Pete dismayed.
The drama escalates when Pete sneaks the drugs out of Number 41. Seán warns Pete what a bad idea this was and Pete has a close shave with Vinny when trying to return the package...
EASTENDERS
Tiffany reluctantly gives Bernie more diet pills, even though she warns that they are dangerous especially if she is pregnant. Tiffany insists she take a pregnancy test to confirm, going as far to buy the test herself. Rainie sees them and is adamant that she will be there when Bernie takes the test.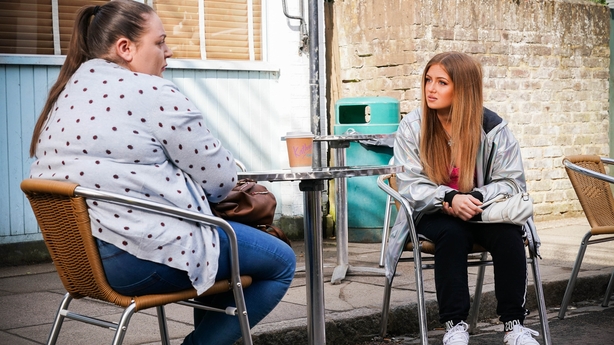 Keegan sees Tiffany in the shop buying Bernie's pregnancy test but believes that it is for her. At home Tiffany opens the pregnancy test just as Keegan comes in. Bernie eventually blurts out the truth to Keegan.
Callum is looking at a piece of paper with the details of Simon Atmore, the person that killed Ben's former lover Paul. He realises that Ben is in an agitated state so decides to keep the details to himself.
Elsewhere in the mental health unit, Rafe tells Sheree that Isaac doesn't want to see her and when Lola arrives she's not happy and leaves. Isaac is struggling on the new medication. Lola tries to comfort him but Isaac makes it clear he's upset because Lola promised she wouldn't let him get hurt. She's heartbroken for him.
CORONATION STREET
While Brian sets up his camera for the photoshoot in the garage, Kevin shouts to Brian that he's ready and drops his robe just as Abi enters the garage. Abi is stunned to be faced with a naked Kevin, while Debbie enters the corner shop to be faced by a naked Dev.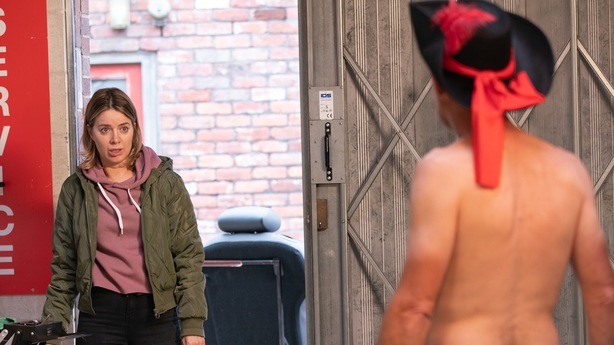 Elsewhere, Ed breaks the news to Billy that the insurance won't pay out for the stolen heat pump. Billy meets up with the bishop and to Todd's horror, tells him he realises he isn't up to the job and would like to resign as archdeacon. In the cafe, Summer tells Paul how the theft of the heat bump has cost Billy his job.
When Natasha asks if they can have Sam for the week, Nickis chuffed to bits. As Sam scampers off to the bedroom to put up his astronomy posters, Nick watches him go lovingly.
Steve assumes Curtis is cheating on Emma and tears a strip off him and leaves. Curtis tells Emma it's over between them.
EMMERDALE
Liam is missing and Leyla is frantic. Meena resolves to find Liam herself and finds him slumped on a bench at the crematorium.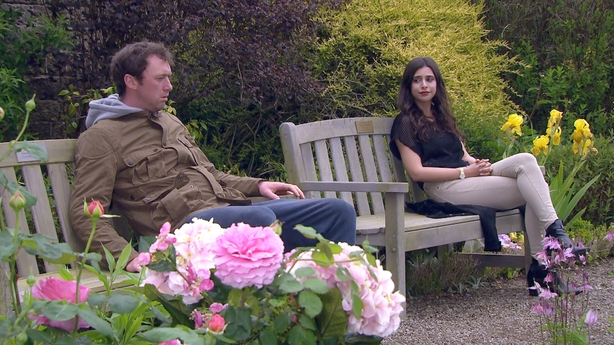 As she apologises for his loss, Liam has no idea he's talking to his daughter's killer. He can't escape memories of Leanna so Meena suggests clearing out her belongings. Later, Leyla is concerned to see Liam piling bin bags of Leanna's belongings outside. Leyla is furious with Meena for suggesting such an idea.
Meanwhile, it's Jimmy and Nicola's date night but their marriage is still under strain. Nicola confides to Laurel that her marriage is in serious trouble and this reconciliation feels forced. Laurel encourages her to get dressed up for their date, and when Jimmy arrives home Nicola is ready for a romantic evening. But will it have the desired effect?
And the happy trio, Brenda, Faith and Pollard, shop for a special lunch but David comments on their weird dynamic and Mackenzie makes coded remarks on the nature of their living arrangements.