An easter egg hidden in the post-credits scene of the Loki finale has revealed viewers will be treated to a second season.
***Spoiler Alert***
The finale of the Tom Hiddleston-starring Marvel spin-off was released on July 14 and appeared to confirm the show will be returning for a second run at Disney+.
In a post-credits scene, Loki's variant case file is shown before it is stamped with a message that the show will be back.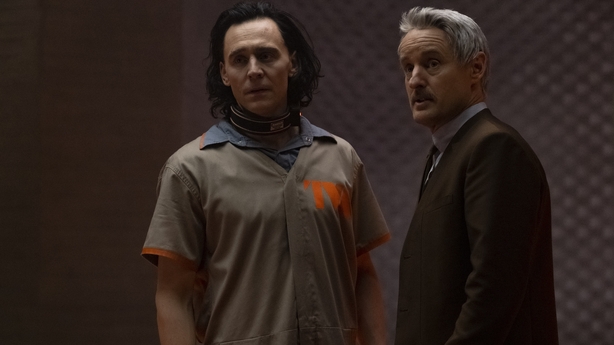 "Loki will return in season 2," the stamp reads, in red capital letters.
The Marvel spin-off series has been a hit at Disney+ with the opening episode setting a new record for the streaming platform by accumulating an estimated 731 million minutes of viewing time.
The six-episode series stars Tom Hiddleston in the titular role of the Asgardian god, a role he has inhabited in the Marvel Cinematic Universe since 2011.
The first episode of the off-beat series sees Loki swiping the Tesseract in Avengers: Endgame. He is taken into custody by the Time Variance Authority, a bureaucratic organization that carries out the proper flow of time.
Here he meets the amiable Agent Mobius (Owen Wilson) who enlists Loki to find a dangerous variant who's been causing chaos all over the Sacred Timeline.
The strong cast also includes Gugu Mbatha-Raw, Sophia Di Martino, Wunmi Mosaku, and Richard E. Grant.
Further details about a second run have not yet been released by Disney+.