Nicolas Cage has revealed that he will no longer play Joe Exotic on the small screen.
The Oscar-winner was due to take on the role of the Tiger King in a series for Amazon, and he claims it is now shelved.
"We should clear the record," Cage told Variety. "I read two excellent scripts, which I did think were excellent, but I think Amazon ultimately felt that it was material that had become past tense because it took so long for it come together."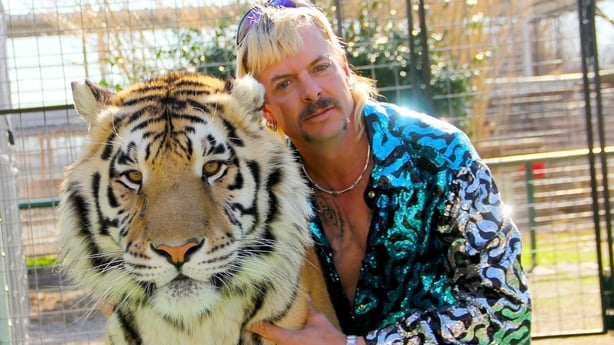 He added, "They felt at one point that it was lightning in a bottle, but that point has since faded into the distance and it's no longer relevant."
Amazon has yet to release an update on the status of their production.
Netflix docu-series Tiger King: Murder, Mayhem and Madness made Joe Exotic a household name and became one of the most talked about shows during lockdown last year.
Exotic - whose real name is Joseph Maldonado-Passage - was arrested in 2018 and convicted a year later for trying to have a rival big cats park owner, Carole Baskin, murdered.
He is currently serving a 22-year prison sentence.