Anna Geary has said she had a total "mindset shift" while working on her new documentary Why Girls Quit Sport, and questions if she was "part of the problem".
The four-time All Ireland winning Cork Camogie captain embarked on a journey to find out why so many young girls give up sports in the two-part series.
In the process of making the show, she began to question her own attitude towards sports.
To investigate the drop-out rate among teenage girls, the sports star, broadcaster and Ireland's Fittest Family coach visited Ringsend College on the outskirts of Dublin's city centre, where only a handful of the female students play sports.
---
"A lot of girls or boys don't want to be Olympians, to reach the pinnacle of sport, and that's completely ok! Role models don't just have to be these stars, they can be the older girls on your team, or your parents, or your teachers."
---
She set herself the not-inconsiderable challenge to create a ladies Gaelic football team and train them to compete in a GAA blitz in just eight weeks. Filming on the series began in February 2020, and with the coronavirus pandemic looming, things didn't exactly go to plan.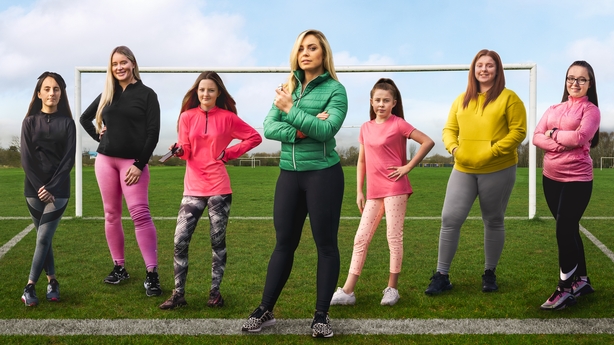 Almost a year and a half since they began shooting, the documentary is finally coming to TV screens, and speaking to RTÉ Entertainment, Geary said: "The nerves and the excitement are bubbling up, I feel like I'm going out to play a big game!"
Although they had to perform a swift pivot when the pandemic hit and contact sports were banned, Geary realised that more than ever, the female students needed this outlet.
"I learned that this was something that could really benefit the girls. Even during lockdown it was nearly more apparent that they needed some form of connection because they were taken out of school, they were more isolated," she explained.
"So we stuck it out, we changed plans, went to Plan A, Plan B, Plan C, all the way down the alphabet! It made me realise how determined I was to finish it, not just for myself but for them."
Geary interrogated the reasons behind the dwindling numbers of girls in sport.
"The vast majority of girls that do drop out of sport felt that it was too serious, there was too much discipline, they were afraid to make mistakes, they were afraid to be humiliated in front of the group," she said.
"Then there was social media, body image and self-consciousness... it all added an extra pressure."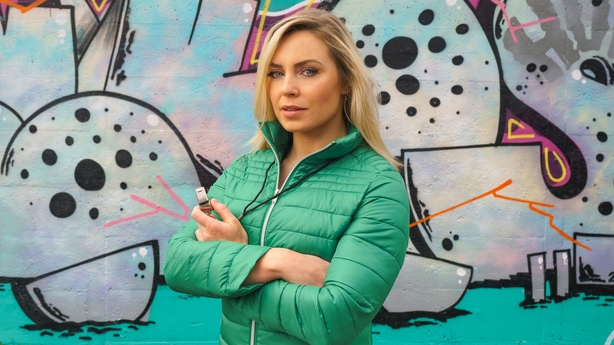 The Milford-born camogie star said she "learned so much" while making the show and her "opinion around sport and young people changed".
"I never expected that to happen, it was a real lightbulb moment for me," she shared. "I'm a very competitive person by nature and without realising it, I started to associate sport with the main focus being winning or losing."
The series prompted a lot of self-reflection, and she asked herself: "Was I essentially part of the problem?
"Was I too competitive in the past with girls who would have been on my club team, who maybe didn't have aspirations to be the absolute best? Did I always encourage them to do their best?
"Being the best and doing your best are two different things when you're a young person, it's about encouraging them to do their best. It was a mindset shift for me as well."
"I think it's often the environment that's created that is the problem," she continued.
"Am I creating an environment for them to feel safe, feel like they can have fun, feel included, feel that they won't be judged? I found when that environment was created, the girls grew, they really thrived."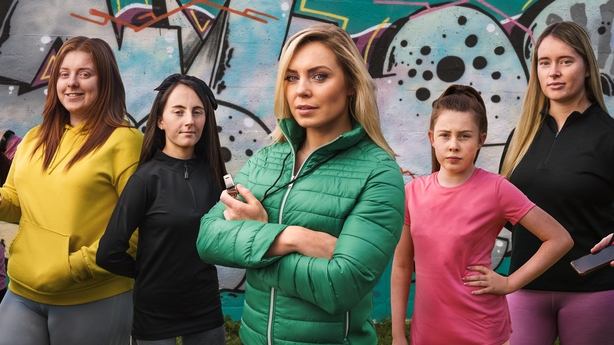 She said the students "told themselves stories about what they couldn't do," which she worked to remedy.
"Our mantra became 'I can and I will' and the girls adopted that. I realised that it's about changing mindsets and that starts with the language you speak to yourself," she said.
"It doesn't have to be all about elite or competitive sport", Geary realised.
"A lot of girls or boys don't want to be Olympians, to reach the pinnacle of sport, and that's completely ok! Role models don't just have to be these stars, they can be the older girls on your team, or your parents, or your teachers," she said.
"If they're talking positively about girls and women playing sport, I think that has just as much of an impact as the Olympians and intercounty players. Because the people they see every day are ultimately the people that they're going to soak up the vibe or the energy or the message from."
"I know firsthand the benefits of sport... It's something that I don't think I'll ever stop talking about or pushing the importance of," she added.
The first episode of Anna Geary: Why Girls Quit Sport airs on Thursday July 15 at 9.30pm on RTÉ2 and RTÉ Player.
The second part follows on July 22.