Poster Boys, the new Irish road trip comedy-drama, hopes to "hit a chord in Irish society", the filmmakers have said.
The movie follows Al Clancy (Trevor O'Connell), a man in his 30s who is struggling to make ends meet and pay his rent on time. He is duped into babysitting for his ten-year-old nephew Karl (Ryan Minogue-Lee) for a week, and they embark on a cross-country adventure in a stolen campervan while Al tries to get his life together.
Poster Boys is a lighthearted and heartwarming watch, but it isn't afraid to shy away from issues that are sure to resonate with an Irish audience, including the housing crisis, depression and suicide.
Dave Minogue, making his directorial debut on the project, said the central character's mental health issues constituted the "moral arc of the film".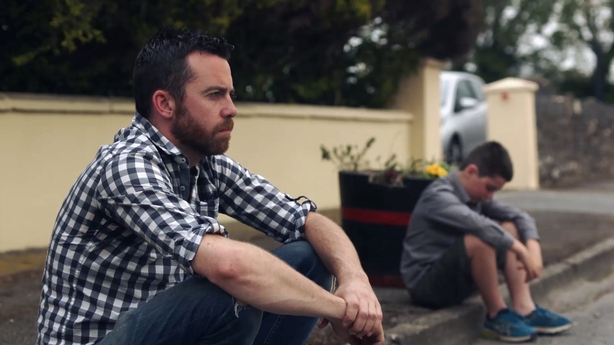 Speaking to RTÉ Entertainment, he said that mental health problems have "really come to light now".
"More and more people, especially after Covid, are feeling symptoms of depression and understanding it a bit more," he said. "I think it's something that we haven't figured out how to deal with, we've only figured out how to talk about it. We're getting there, I just thought it's an everyday problem, why not show it.
"And it doesn't have to be negative, dealing with problems isn't necessarily negative, as long as you can show hope."
He added that there's "no real prescription" of how to deal with mental health issues, but it's important to know that "it can be dealt with".
The film was produced on a micro-budget of €25,000 which was provided in full by Dragon's Den entrepreneur Bobby Kerr after Minogue pitched him the idea.
"Sometimes you see a chap who's completely upfront and honest about his predicament, and sometimes you just like what you see, and that was the case for me and Dave," Kerr told RTÉ Entertainment of deciding to invest in the project.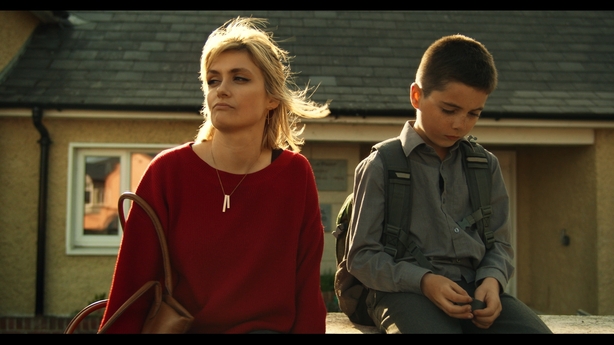 Despite being told he had a "slim" chance of a return on investment, Kerr was enthusiastic about helping take the story to the big screen and added that he was proud of what had been achieved.
"It's going to hit a chord in Irish society, it's great that there are so many people that are known in Irish society in it in different ways," he said of the film.
"I love the way it's funny, it's an adventure but is also about a much more serious side of things, it's beautifully portrayed."
Ryan Minogue-Lee, who plays the precocious Karl in the film, is Minogue's nephew in real life. The inspiration for the film came to Minogue while they were hanging out one day and he couldn't figure out what their relationship was.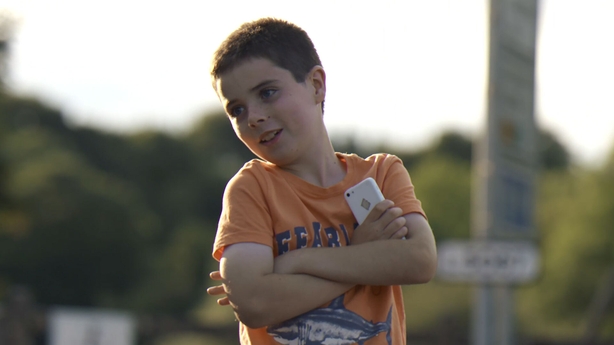 "I know I'm his uncle, but I'm also his friend and a large clown in his life. So I was like 'what is this?'" Minogue said with a laugh.
"Not every adult has a friend that's 10, so it was just an interesting dynamic that was playing around in my head.
"It just started gestating and then I started drawing on some life experiences, I was like 'what if some of the worst moments in my life I happened to be stuck minding a 10-year-old, what would I do?'"
The character of Karl is not only drawn on Ryan, but also Ryan's little sister Abbie who "would cut me down in a heartbeat," Minogue joked.
Working with family proved to have a few drawbacks, as Ryan tended to call the shots on set.
"One of the mistakes I made going into it was giving him a lot of autonomy over when he would perform and if he wanted a break and he absolutely abused that rule," the director laughed.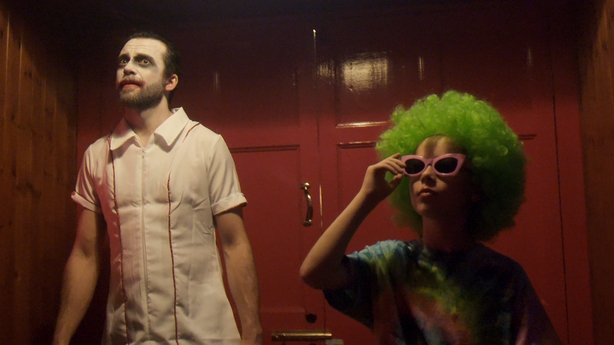 He also got himself into a spot of bother with his sister, Ryan's mum, who he teased was one of "the biggest headaches".
Minogue recalled a warning he received one day when shooting wrapped later than planned: "Having no money was one thing, but having to deal with my sister screaming at me at 11 o'clock at night saying 'I'm going to shut this down!'"
Kerr filmed a cameo as an ice-cream man alongside Ryan and said he thoroughly enjoyed the experience. "Ryan was great, a lovely young lad. He has a lovely energy and is really nice guy and a bit of fun as well".
The businessman had "the best of craic" filming his scene and it dawned on him that "this is a good investment here".
"When I saw the energy on the set, the friendliness of everyone there and the bit of craic we had doing it, I thought, sure this is great", he said with a smile.
Kerr wasn't the only well-known Irish face who filmed a cameo appearance. Radio presenter Ian Dempsey, Father Ted actor Joe Rooney and Boyzone singer Keith Duffy also have scenes in the film.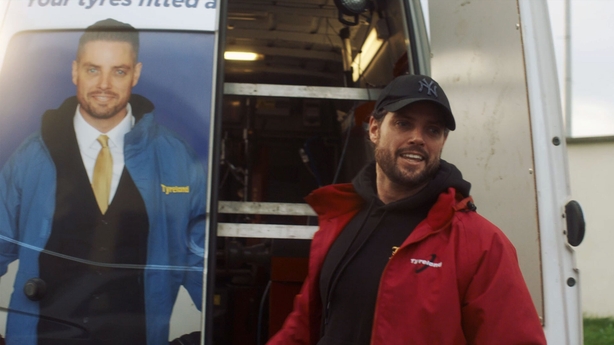 Minogue said filming Duffy's scene was "so much fun".
"We didn't have a script for Keith's scene so we just improv-ed that out," the director explained. "All of us [the film crew] were on a different film at the time, so on some rainy Saturday in January, we met up with Keith.
"We were all dead because we'd been working 14 days straight and we just improv-ed this scene. Keith had so much energy and woke us up, he was like Red Bull and the scene was brilliant."
Bringing the story to life on such a small budget was a huge challenge, but Minogue said they were "quite resourceful" with how they worked.
"We hired a student from Southampton so we could get all the gear for free from the Southampton University," he shared.
"I had to drive over with the campervan to collect it and then drive back which is how I ended up crashing the campervan! But that saved us a load of money. There were little things like that, once you have a problem figured out it doesn't really feel like a problem anymore."
Kerr was hugely impressed with what Minogue, and his cast and crew, have pulled off on such a small budget.
"To do what Dave has done, for that amount of money is an absolute sensation, in my opinion", he added.
Poster Boys is out in Irish cinemas on July 9.